Buying an apartment in NYC is a balancing act. You want to find your dream apartment in your favorite neighborhood while also negotiating the best deal within your budget. Even if you are flush with cash, you want to buy your place for the best price, with the most incentives, and the lowest fees.

Everyone likes to get a deal and for that reason we've compiled a few tips to help you maximize your chances of getting the best deal possible right now in NYC.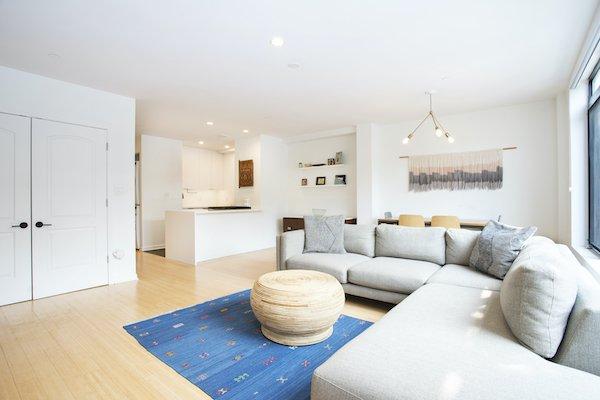 Get a buyer rebate from your broker
The easiest way to make your purchase more attractive is to get money back from your buyer's broker. That's right! You can actually get money back from the broker that represents you via a commission rebate.
The way a buyer commission rebate works is very straightforward. A real estate brokerage gives an apartment buyer a portion of the commission it receives for representing that buyer. In a place like NYC, with sky-high apartment prices, these rebates can add up to huge savings for buyers.
Prevu offers the largest commission rebate in NYC by giving two-thirds of their buyer's broker commission directly back to buyers with the company's Smart Buyer Rebate Program.
For example, if you buy a $2,000,000 apartment on the Upper West Side with a 3% buyer's broker commission. You as the buyer would receive 2% of the purchase price, or a cool $40,000 back in your pocket with Prevu's commission rebate.
Consider a new development
Ordinarily, buying in a new development includes premium prices and additional closing costs. However, given lower transaction volumes and economic uncertainty witnessed in NYC real estate in the wake of Covid, developers have been far more negotiable than in recent years.
Developers are willing to provide significant incentives to make a sale happen, and that means great deals for New Yorkers looking for brand new condos. These incentives tend to include the developer paying transfer taxes, seller's attorney fees, credits on common charges, and in some cases mansion tax or mortgage recording tax. Also, in addition to the payments of itemized closing costs, some developers are tossing in extra closing credits to bridge final negotiations with buyers.
While price is usually the last term a developer is willing to negotiate, as it may affect other future sales in the building, there is a noticeable trend of increased flexibility on purchase price reductions particularly in larger buildings.
Look for lingering listings
With a reduced inventory of for sale listings across NYC, attractive and well-priced properties are being scooped up quickly by eager buyers. Many new listings are resulting in competitive situations or bidding wars. This makes it tougher to find a deal, but not impossible.
A clever way to find a great deal on a NYC apartment purchase is to seek out listings that have been lingering on the market for a while. As an apartment's days on market increases, buyers begin to perceive that there is something wrong with the property, when in fact it might be a solid apartment. If it's not an obvious gut renovation, it's quite possible the seller may have just been stubborn to negotiate early on or simply overpriced it.
That creates an opportunity for buyers patient enough to comb through older listings. You may just get lucky by negotiating an attractive discount with a seller who is willing to throw in the towel after a long sale process.
Interested in getting a deal in your favorite NYC neighborhood? Browse listings and see how much you can save with Prevu's Smart Buyer commission rebate.