We were recently informed by the owners of Mexican Restaurant The Calaveras that they'd be opening up a cafe right next door. Well, it's open! The location is 947 Columbus Avenue, between 106th and 107th Streets, and they'll have their full menu available on Monday, but most of their items are available.

Sandwiches, wraps and salads will be available from 11am-7pm. Prices range from $7.95 to $9.95. Sandwiches include a chicken tandoori, steak and cheese, and "Mc Calaveras NYC", with pork sausage, cheddar cheese and chipotle aioli.
They've also got $4 empanadas which can come with chicken, shrimp, ham and cheese or vegetables.
Additional eats include bagels and pastries – including cinnamon rolls and OREO CHURROS.
Here's a video they posted which showcases the space, also giving a sneak peak at some of the sweets:
View this post on Instagram
And here's the beverage list: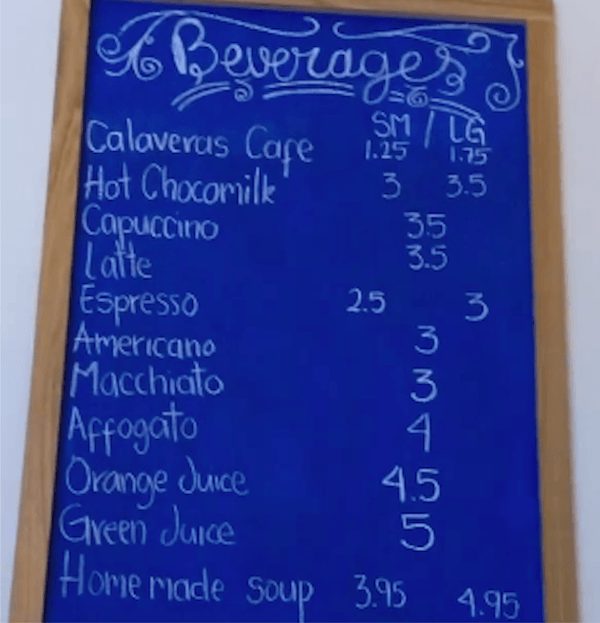 Learn more about the new spot at thecalaverasnyc.com/cafe.
More food + drink news: