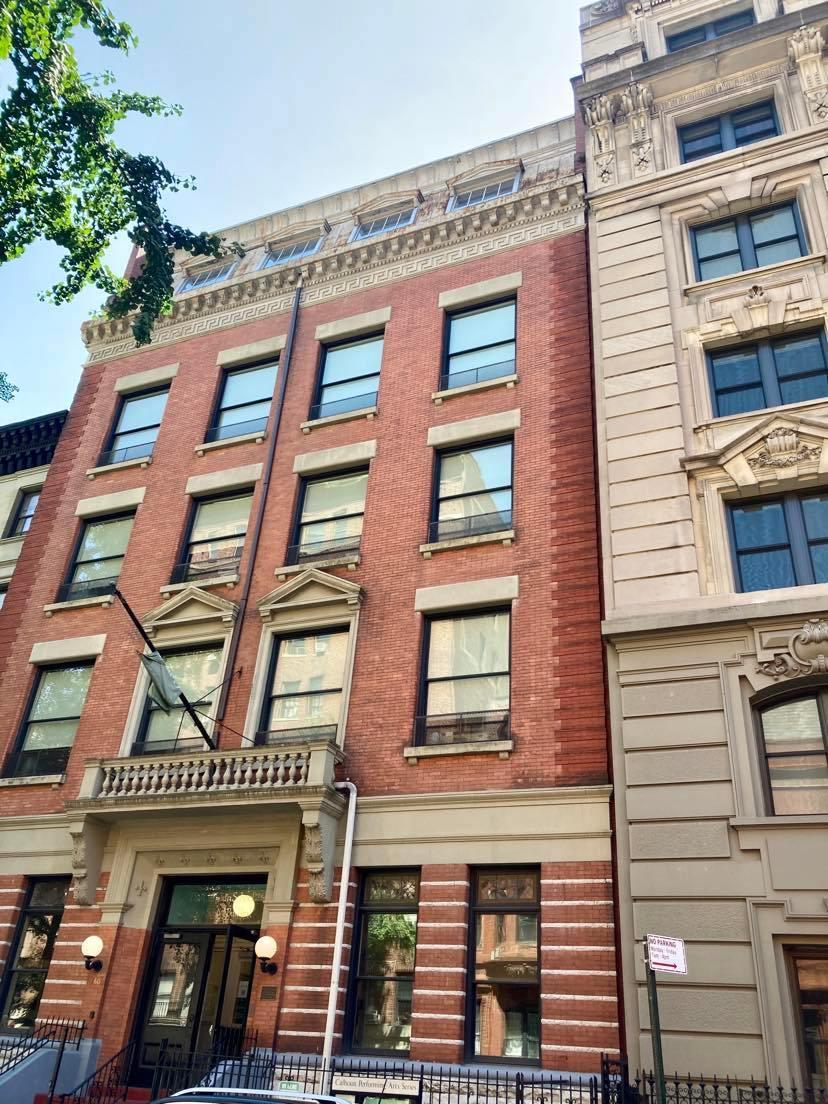 Calhoun, a private school with two locations on the Upper West Side, has enlisted Cushman & Wakefield to sell its lower school building at 160 West 74th Street, between Amsterdam and Columbus avenues. Calhoun's main building can be found at 433 West End Ave at 81st Street.

Advertisement



Known as the Robert L. Beir Lower School Building, 160 West 74th Street has operated as a school since it was built in 1896.
"The sale of Calhoun's 74th Street building is related to our plans to acquire a new building through our merger with the Metropolitan Montessori School," Calhoun's director of communications told ILTUWS.
Earlier this year, Calhoun and Montessori announced their plans to merge in the fall of 2023. The announcement from the two schools states that "The merging of Metropolitan Montessori into Calhoun will create a dual-track early childhood program – the first of its kind for a New York City school – that gives greater choice and flexibility to families at a pivotal stage of their child's development."
The building's listing description describes an "opportunity for another school or numerous other potential end-users to own one of the most remarkable and historic buildings in Manhattan."
Craig Waggner of Cushman & Wakefield told ConnectCRE that "Alternatively, the property presents investors with the ripe opportunity for a boutique residential conversion or as a single-family mansion within an established and thriving neighborhood."
Cushman's John Ciraulo tells ILTUWS they're aiming to get something in the mid-$20 million range, and that because the 23,000 square foot building is located within a historic district, the buyer will need to preserve its current facade.