Calle Ocho's last day at 45 West 81st Street was on June 30th, 2019. They've indicated that the new location, at 2756 Broadway (between 105th and 106th Streets), will be opening in October.

View this post on Instagram
The former occupant at 2756 Broadway was West End Hall, which was a popular Upper West Side bar with great food.
Calle Ocho is known for being a popular NYC brunch spot with bottomless sangria, delicious rolls with passionfruit butter, and many delightful plates with Cuban and other Latin influences.
Their upcoming space is very large space with backyard access.
Another popular Upper West Side spot which will be getting backyard access is Amsterdam Ale House. Their upcoming location is not a replacement, but an expansion.
And for Danny Meyer fans, signage is now up at Daily Provisions on Amsterdam Ave.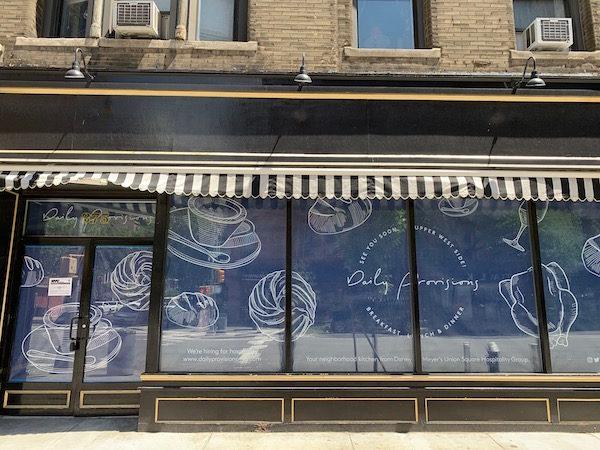 For more upcoming openings, check out our full guide to where to eat on the Upper West Side.
And join the newsletter for more food news!
The following two tabs change content below.
Mike is a native Upper West Sider. He's lived in the Lincoln Center area, Morningside Heights, and pretty much everywhere in between. You can frequently find him eating through the many great
restaurants on the Upper West Side
or awkwardly taking photos with his iPhone.  
Contact Mike!
Latest posts by Mike Mishkin (see all)
Advertisement