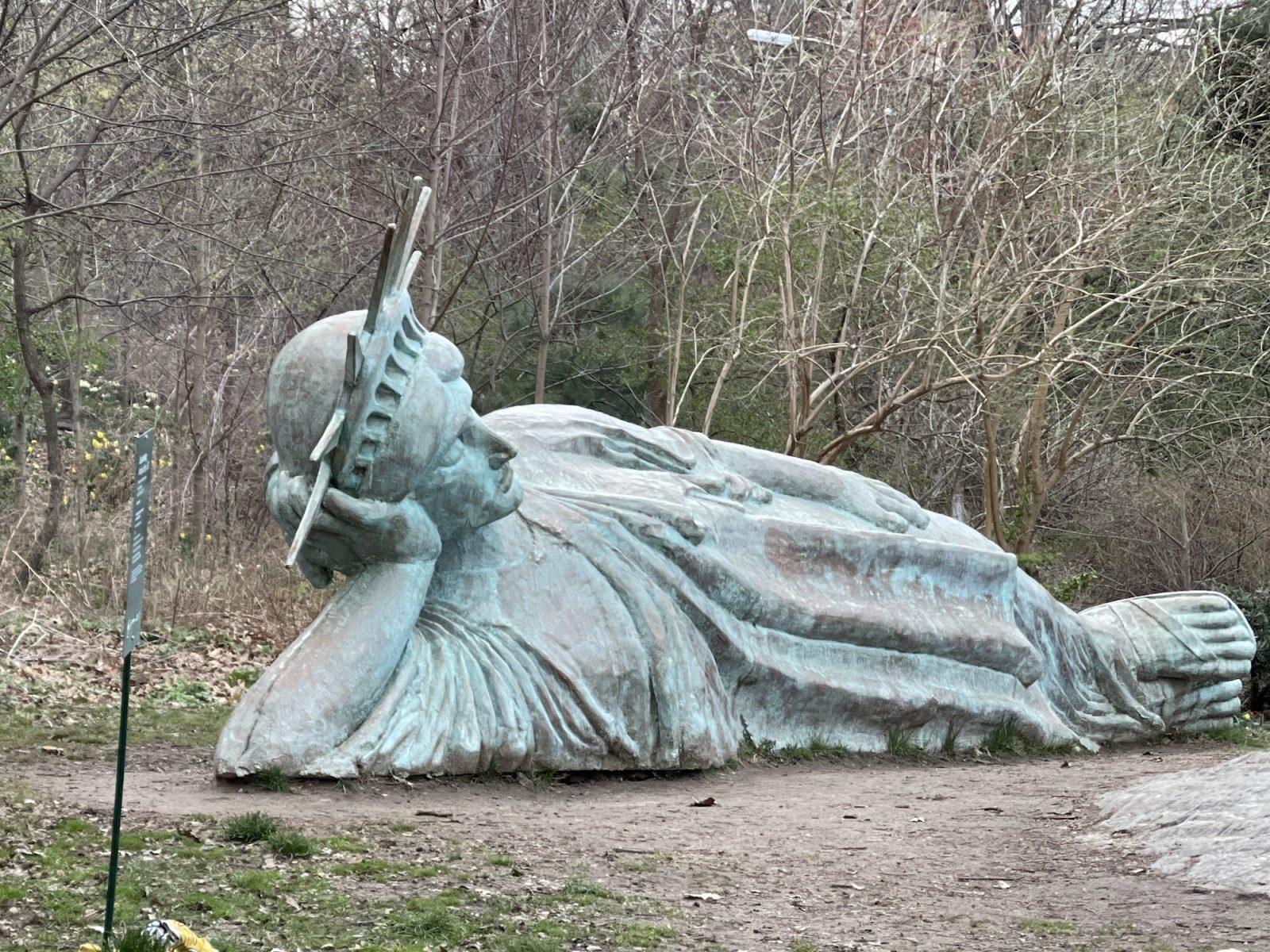 Zaq Landsberg's "Reclining Liberty" statue has lived in Morningside Park since last spring. It will be relocated on April 22, but a celebration of Zaq's work — "Reclining Liberty Project" — will take place on Saturday, April 9 from 1-5pm.

Conceived and developed by artist Yasuyo Tanaka, "Reclining Liberty Project" is a collaborative piece that features performances by activists, actors, composers, performers, dancers, and writers.
"The COVID 19 pandemic showed us the importance of health, peace, and freedom," says Tanaka. "Freedom lives in the parks. I want us to have a great time together, interacting and celebrating our collective freedom with music, dance, drama, and poetry."
The sculpture is located in Morningside Park at West 120th Street and Morningside Avenue, just inside the eastern edge of the park.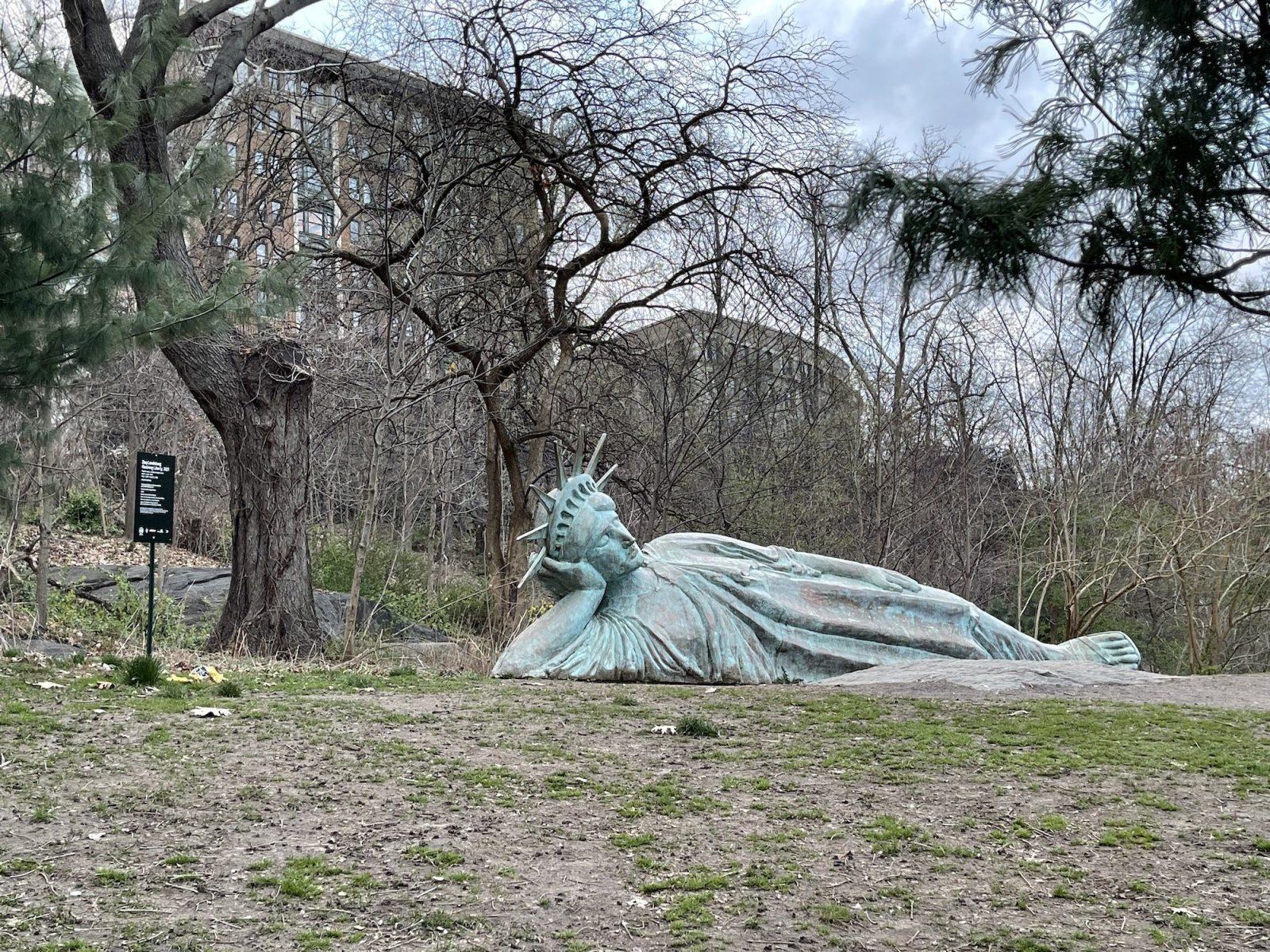 The April 9 event will be free and open to all. For more info, check out the Facebook event page here.