Chef Jonathan Hartig is an Upper West Sider and the founder of J Squared Food, which prepares and delivers kosher meals to New Yorkers.
Before COVID, J2Food specialized in gourmet, catered events for groups of all sizes, as well as their semi-monthly Popup Foodie Shabbat Dinner series for young professionals. However, with the changing landscape of a pandemic food industry, Jonathan quickly pivoted the company to sell their home delivery program.
J2Food's seasonal menu changes on a weekly basis, but they always use fresh and local ingredients. Their weekly menu options include gluten-free, vegetarian, and vegan dishes, and they can also accommodate food allergies.
And since everyone is stuck inside, they're waiving their delivery fee for customers in Manhattan.
All of their food is prepared under the Kashrut supervision of their dedicated mashgiach, who is certified under the authority of OU and STAR-K.
And EVERYONE who has reviewed J2Food online has given them 5 out of 5 stars. I've looked really hard for a less than perfect review. No luck.
A few snippets:
"… Totally able to create a menu that fit my specific needs." (Yelp)
"… Creative dishes, great seasoning and cooking, and excellent value." (Google)
"… So easy to work with and delicious! Highly recommend the brownie pie!" (Facebook)
Some treats for all tastebuds:
Rustic Chicken Cacciatore over Sun Dried Tomato-Spinach Pasta: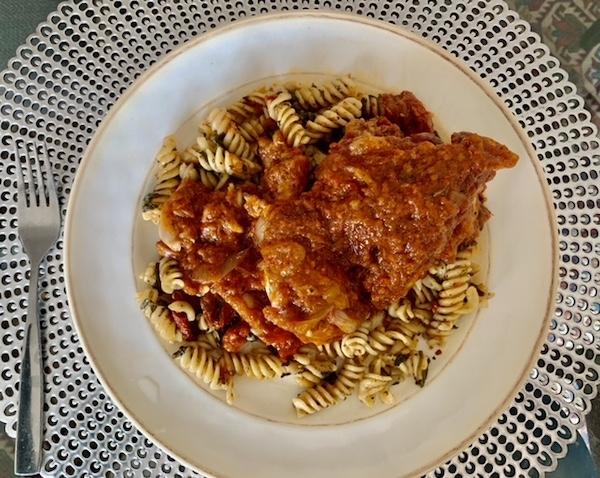 Shawarma Roasted Chicken:
Maple Pecan Crusted Salmon with Fennel and Orange Salad:
Eggplant Parm:
Sweet & Spicy BBQ Chicken with Roasted Garlic Mashed Potatoes: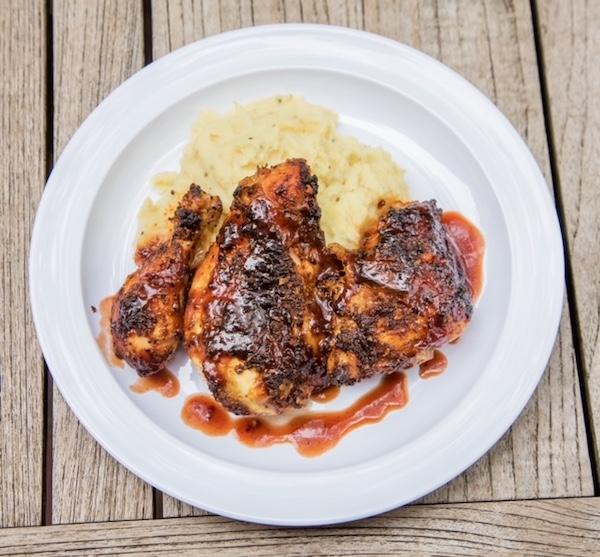 Angel Food Cake with Mixed Berry Compote:
Lemon Ginger Icebox Pie:
Chef Jonathan will also be offering the following Persian Purim Seudah menu for the week of February 22:
Main Dishes
Persian Pomegranate and Pistachio Meatballs
Saffron-Sumac Roasted Chicken
Sour Cherry and Tamarind Crusted Salmon
Khoresh Persian Eggplant and Tomato Stew (v)
Side Dishes
Tahdig Smoky Saffron Rice
Lime-Turmeric Chickpea Salad
Lemon Couscous with Dried Cranberries and Pistachios
Harissa and Baharat Roasted Carrots, Squash and Zucchini Medley
Desserts
Orange, Pistachio and Rosewater Crumb Bars
Assorted Sweet Hamantashen
J Squared Food has also started doing monthly virtual cook-alongs; the next one will be in February, where they'll be making both sweet and savory hamantashen. They'll be making the announcement on their social media channels (links below). The cook-alongs are free, but they'll be collecting donations for various charities.
And when we're no longer in the midst of a global pandemic, J Squared Food will continue to offer event catering, demo dinner parties, cooking classes and pop-up foodie Shabbats.
JSquaredFood.com | Email Chef Jonathan | (917) 854-0013 | Facebook | Instagram | Twitter