This past June, sales launched at Claremont Hall — a 41-story mixed-use condominium located within the Union Theological Seminary (UTS) campus in historic Morningside Heights.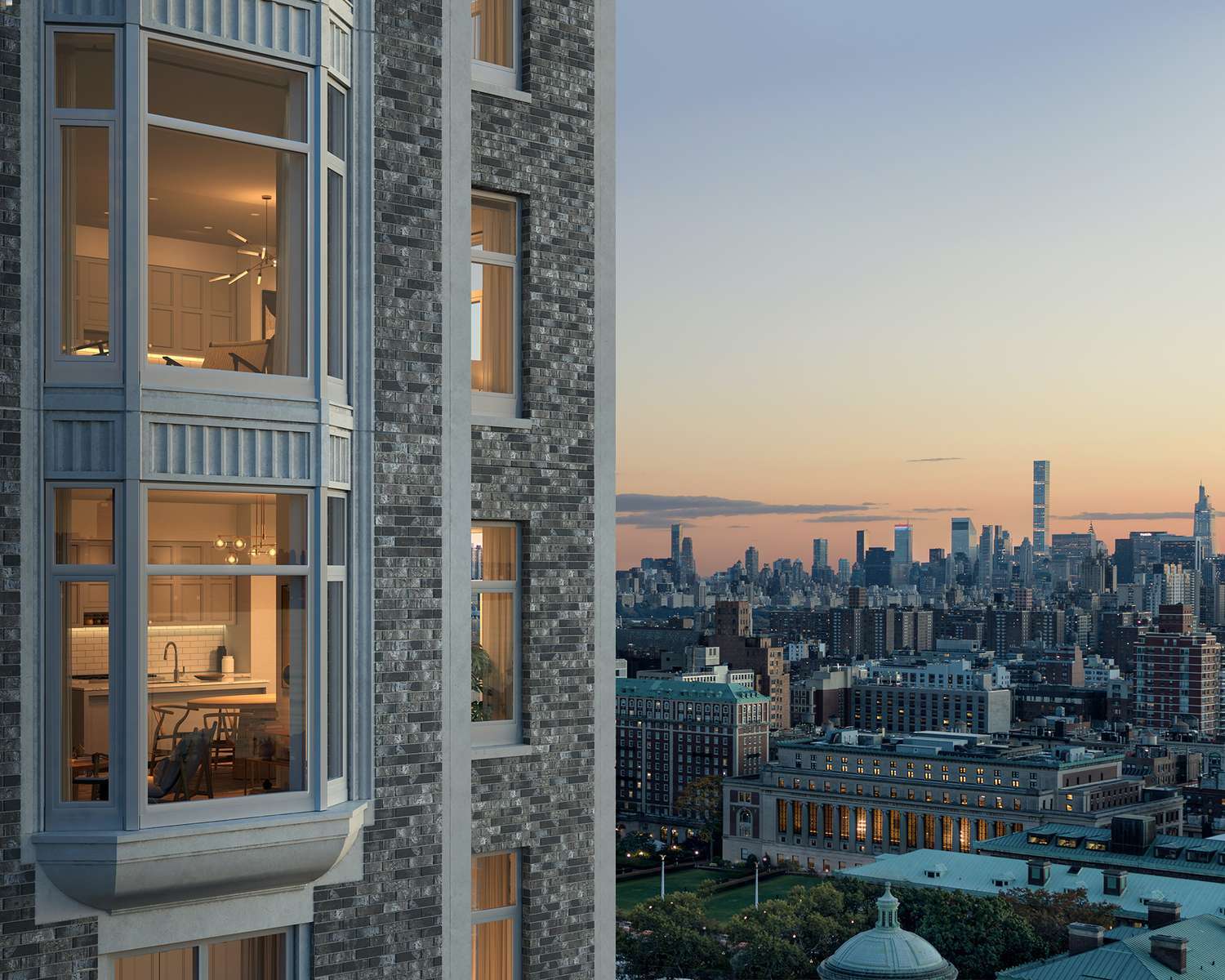 Construction of the Robert A.M. Stern Architects-designed building — located at 100 Claremont Avenue at West 120th Street — is slated for 2023 completion, and this weekend, prospective buyers will have the chance to learn more about the building's forthcoming one- to four-bedroom residences, which currently begin at $1,200,000.
Claremont Hall's homes come with features including dramatic park and river views, high ceilings, oversized windows, European white oak flooring, and state-of-the-art open kitchens appointed with Bosch appliances.
Morningside Heights is often referred to as the "Academic Acropolis" for its proximity to a wide array of prestigious colleges and universities, as well as its position at the summit of a hill. Claremont Hall's location within this context provides a once-in-a-generation opportunity for buyers to live immersed in the neighborhood's rich history and academic culture.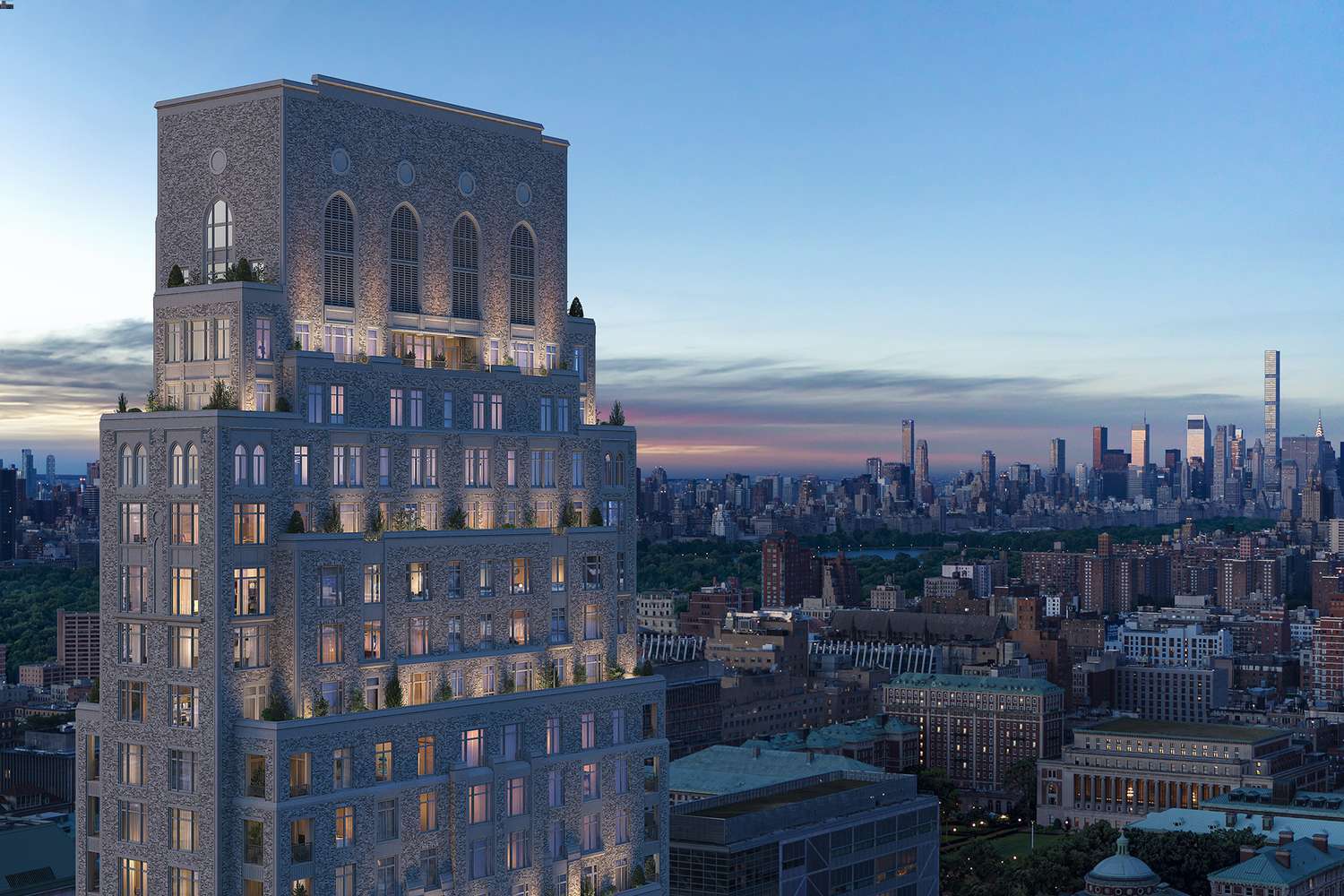 The building sits at the midpoint between Columbia University's main campus and its $6 billion Manhattanville campus currently under construction on 125th Street. In addition to Columbia, the Broadway corridor in Morningside Heights is home to Barnard College, Teachers College, Bank Street College of Education, The City College of New York, Manhattan School of Music, Jewish Theological Seminary, and Union Theological Seminary. The result is an incredible community enriched by a constellation of inquiry, academic endeavors and innovation.
For residents of the neighborhood, these colleges and universities are extraordinary resources for lessons, classes, lectures and performances.
The academic identity of Morningside Heights is enhanced by its esteemed architecture and history. The campus of Union Theological Seminary features a striking Gothic Revival character. Claremont Hall is designed to seamlessly integrate with the campus through a similar architectural language, one that allows it to live in harmony with landmark structures like Riverside Church and the General Grant National Memorial across the street. A combination of setbacks and terraces creates a facade that is contextual to its storied surroundings while yielding private outdoor space for select residences – a sought-after amenity for the modern buyer.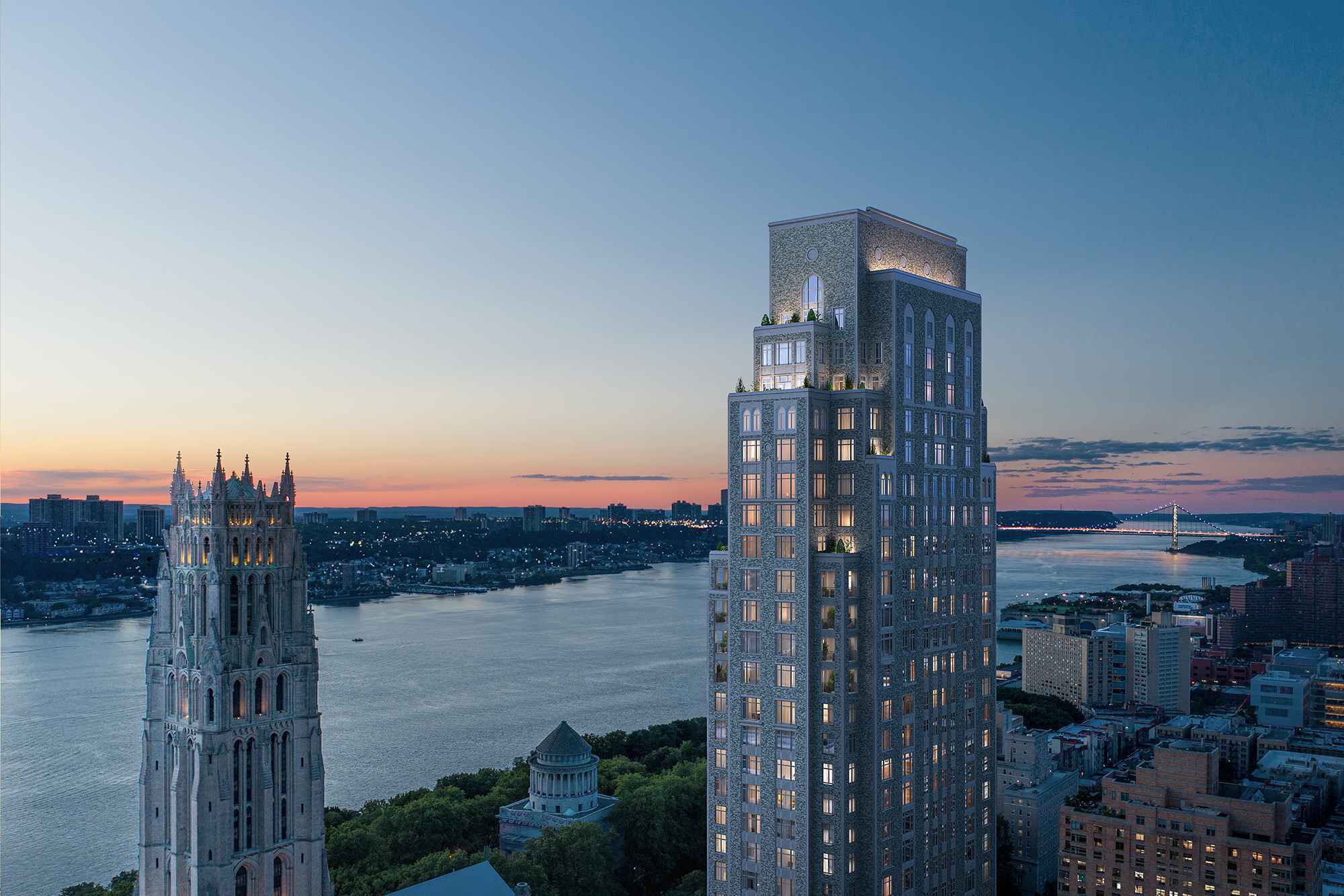 The amenity spaces — designed in partnership with CetraRuddy Architects – display the best of both modern luxury and old-world design. Amenities include a wood-paneled library and dining room, children's playroom, a creative maker's room, resident lounge with a terrace, fitness center, onsite parking, and a breathtaking indoor pool — the former refectory for seminary students and faculty — with Gothic ceilings, original chandeliers and ceiling beams.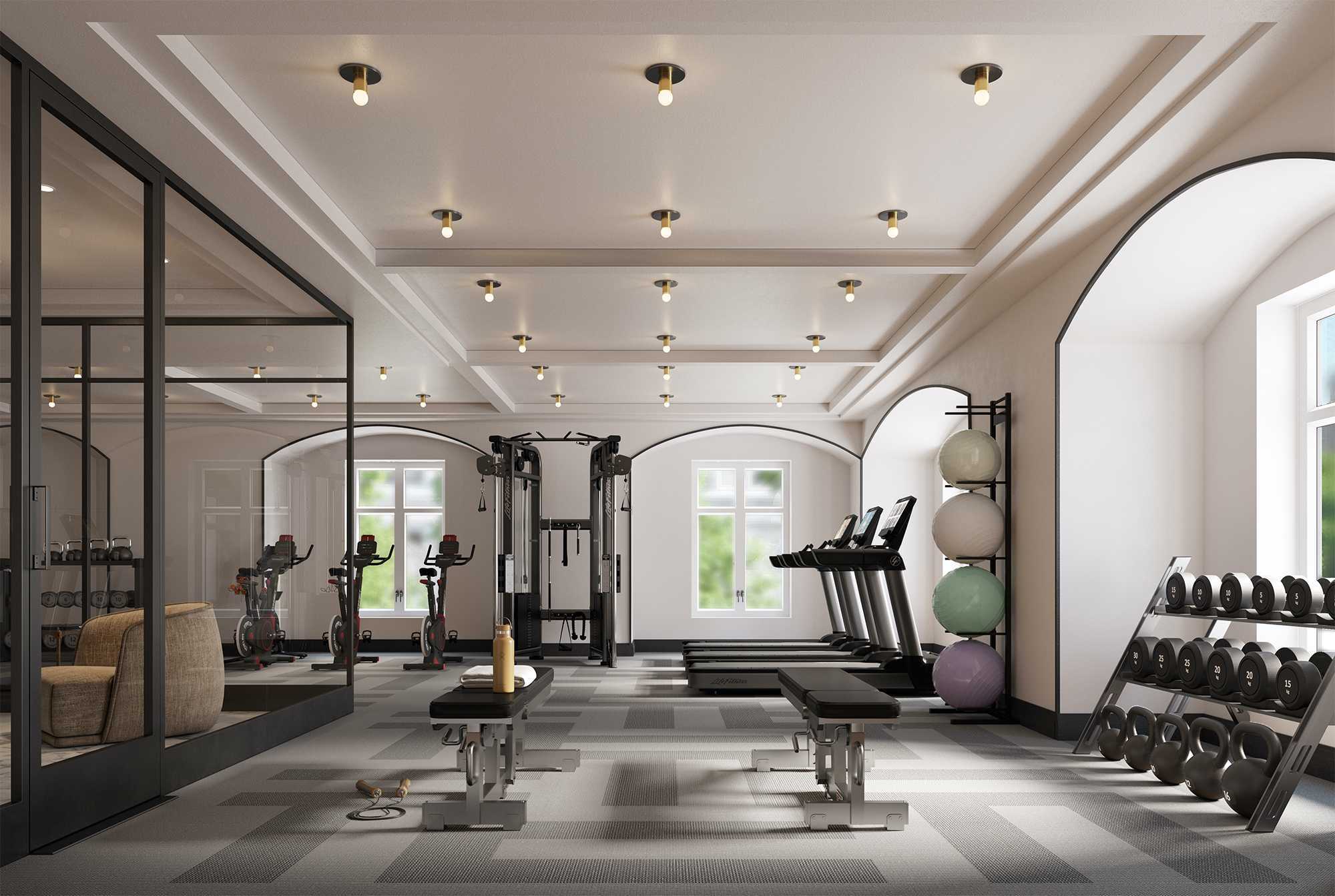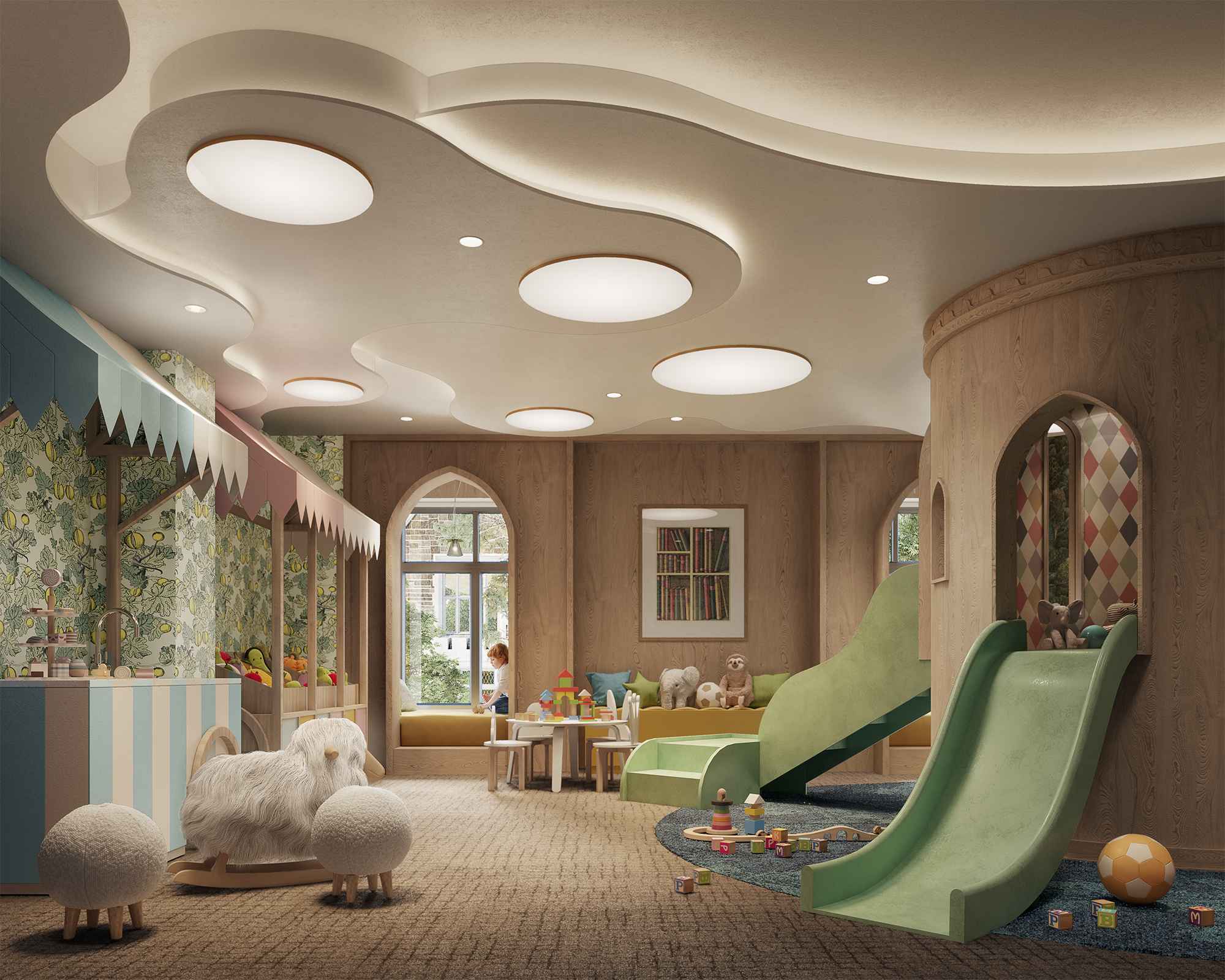 The building is just steps away from Riverside and Sakura Parks, and a short distance from Morningside and Central Parks, providing buyers excellent access to green spaces. Residents of Claremont Hall will have access to shopping at the Columbia and Morningside greenmarkets, as well as dining at beloved culinary mainstays such as Absolute Bagels, The Hungarian Pastry Shop, Tom's Restaurant, Melba's, Levain Bakery, Koronet Pizza and more.
The building is also well-served by transit due to its proximity to the 1, A, C, B and D trains.
The Claremont Hall sales team will host its next open house on Saturday, October 22 and Sunday, October 23 from noon to 5 pm. These open houses will be held at the sales gallery (2818 Broadway).
For more information, email sales@claremonthall.com, call 929-226-0139 or visit claremonthall.com.