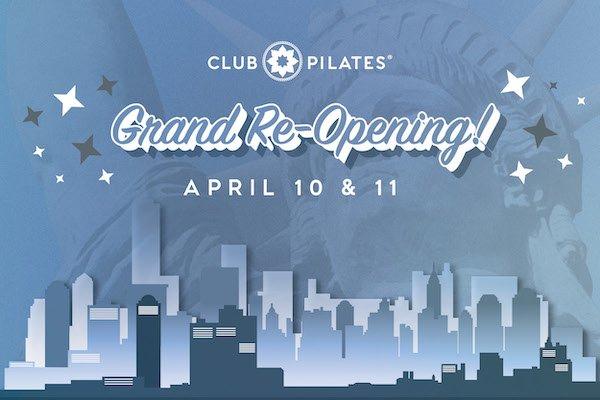 Club Pilates West 57th, located at The Helena at 601 West 57th Street, is having its Grand Reopening on April 10 and 11, and with it, they're launching a Pilates Body Challenge for those who are ready to get strong for summer! And you can kick it off with a free class!
Regardless of where you are in your fitness journey, recovering from an injury or illness, just starting out, or a full-time athlete, Club Pilates provides the equipment and education to lead a stronger and healthier life. At Club Pilates, knowledgeable instructors will guide you through a full-body workout coordinating mind, body, and spirit.
Below are just a few of the benefits of a regular Pilates practice:
Improved Posture
Better Balance
Increased Core Strength & Stability
Reduced Injury Risk
Improved Flexibility
Mental Fitness
New to Club Pilates? Join the Pilates Body Challenge!
Joseph Pilates said, "In 10 sessions you'll feel the difference, in 20 sessions you'll see the difference, and in 30 sessions you'll have a whole new body."
A "Pilates Body" is not about what you lose… it's about what you GAIN from a dedicated Pilates practice. All it takes to get your Pilates Body is 30 classes. If you're ready to live life better, this challenge is for you!
Complete 30 sessions in 90 days and be entered to win a FREE month of unlimited Pilates classes! Track your progress on the Club Pilates app, now on Apple Watch. Every class you complete will take you one step closer to your amazing Pilates Body!
Get started today with a Free Intro! Join by June 30 and get 50% OFF your enrollment!