Remember the 'Before' Time when you dropped your child off at school, trotted your dog off to day care, hit the gym, grabbed your coffee and started your productive day? Remember knowing that your baby (fur or otherwise) was being nurtured in a safe, secure, and fulfilling environment? Remember weekend strolls with your pooch and your pals?
This is probably not your routine today. You may be working from home on endless ZOOM calls. You may be pulling 'doubles' outside of your home as an essential worker. Maybe you have also become the personal assistant to your child's schedule. All while still trying to keep up with household tasks and nutritious meals. And then there is your beloved dog.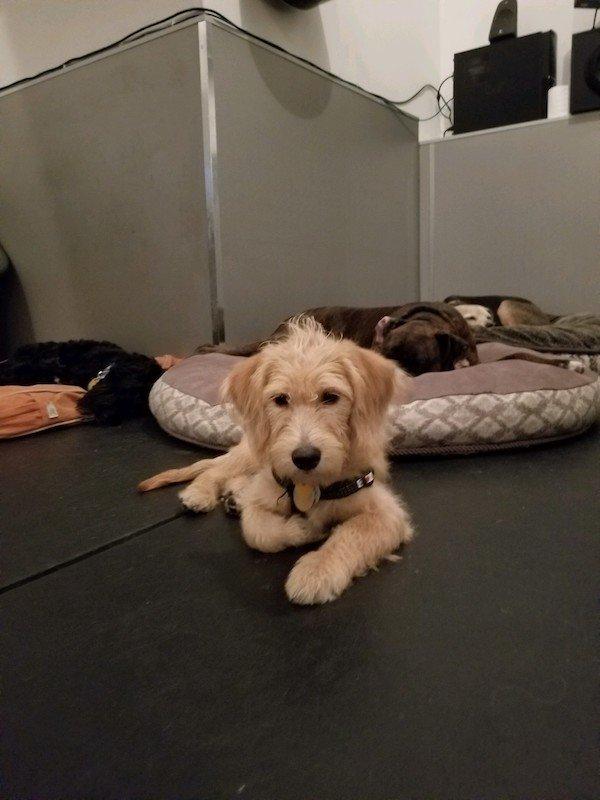 Dogs crave consistency. They are there, unwavering, with unconditional love and comfort but also with their own set of daily needs. You do your best to make sure they are well fed and go out for 'necessary breaks' several times a day. They do not understand why you are not spending an hour at the dog park … you, chatting on the bench; them, romping with their friends. They do not understand why their routine morning drop-off isn't happening. They can't comprehend why they haven't been socializing at the park with their pup pals. And this is where Priceless Pet Services comes in with their Dog-Walking Services, Priceless Day Care and their new Pup Power Hour Service (think 'play date' for your dog). If you're interested in learning more, they're hosting a special party later this month (more about that at the end!).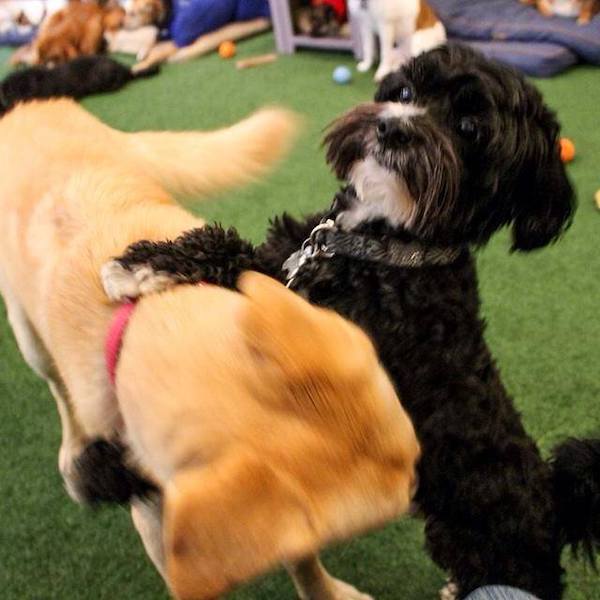 Love, love, love everyone here and what they've done to take DJ from scared and aggressive to a calm, happy, playful dog!! You're the best, and I'm so happy we found you!


– Facebook reviewer

Dogs crave exercise. They love those long walks in the park. If only there was some way to get them out more. At Priceless' Day Care program, your pup gets the longed-for off-leash romps with their pup pack-pals in a friendly, loving environment under the care of Licensed Animal Handlers. This service also features multiple pack walks in Central Park. Since 2010, Priceless Pet Services has been here, in your neighborhood, open 24/7/365 through the duration of the pandemic to offer clean, safe indoor off-leash pup play time, pack walks in the park, and the new Pup Power Hour.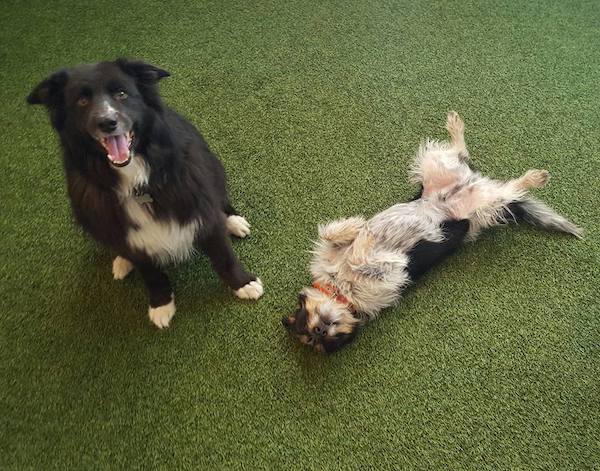 Dogs are adorable beggars. They will snatch up the kids' snacks left unattended and sneak under the table to scarf up the 'left-overs.' We need them to be quiet, so we bribe them with more snacks. It gets you through the day … we get it. Your pup will do what pups do to get more snacks. But these extra treats will affect both their waistline as well as their overall behavior. Are they putting on a few extra pounds with more snacking and less exercising? Priceless provides 2,000 square feet of indoor room for romping in a safe space to burn energy and shed those pesky pent up pounds. Priceless also provides Treadmill Training, so your pudgy pooch can prance the pounds off!
Dogs are a pack animals. They miss their friends and need to socialize with their peers … just as much as we do! Have you ever tried a group chat for pups? It isn't successful, trust us. Let them get some quality pack time. Drop you pup off for a Pup Power Hour, a full afternoon of play time or even an overnight. All sleepovers are cage-free, as is the entire Priceless Facility. The space is also staffed all night, so your pet is never alone.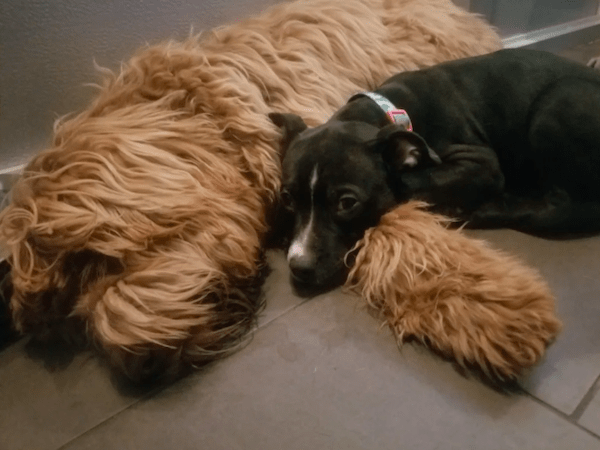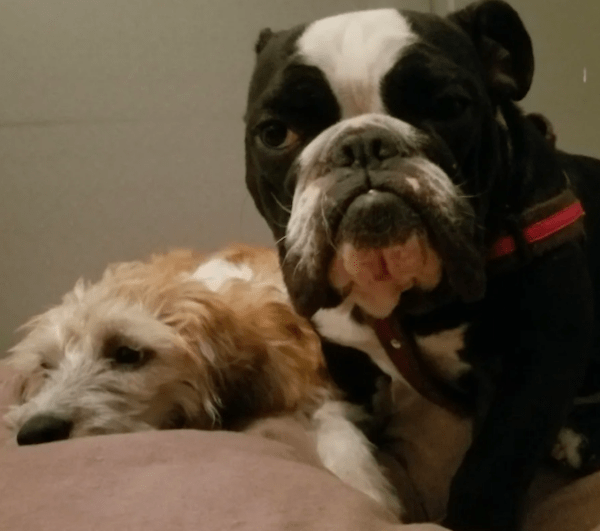 My 6 month old rescue pup, Cashew, LOVES it at daycare!  I mean, drags me down the street to go.  He has such fun. But my 13 year old doxie also likes it which is indicative of how they customize the daycare experience for all dogs.  Older dogs can rest on comfy dog beds in one area and the puppies can run around together in another area.  Plus, no matter what, they also get walked outside in Central Park.  What's not to like?  I would board there in a second, too (haven't done that…yet).


Carol (Yelp reviewer)

Located at 1 West 100th Street, Priceless Pet Services is a caring environment owned and managed by Randy DeGesero, a dedicated dog-whisperer who has built his business around his passion for pets. Randy is proud of his Priceless Team of licensed animal handlers. Priceless Pet Services is fully bonded and insured, has been permitted by the City of New York Department of Health and Mental Hygiene as an Animal Care and Handling Facility, fully complies with all necessary Covid-19 precautions recommended by the CDC, WHO and DOHMH. Priceless Pet Services is designated as an ESSENTIAL SERVICE. That's good for your dog…AND good for you!
At the end of the day, we all can't wait for the 'After' Time. Until then, your neighbor Priceless Pet Services is here to help you find a consistent new normal for your K9 companion and you.
Please stop by on Saturday, October 24th from 9am to 1pm for a "socially distanced" Fall Festival celebrating the 10th Anniversary of Priceless Pet Services!
The event will include:
A pet photo booth (dogs are encouraged to wear costumes!)
Free cider, donuts and coffee (and free treats for pups).
The chance to win free prizes like a high-quality dog bed!
A tour of the facility and a chance to meet staff members.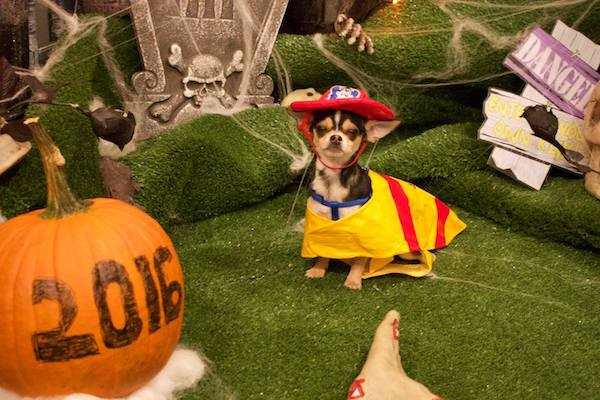 Those interested in attending can drop in at 1 West 100th Street, or contact the team at (212) 933-4042 or pricelesspetservices@gmail.com
Learn more at www.pricelesspetservices.com and follow them on Instagram.