Memorials for NYC's COVID-19 Day of Remembrance took place all over the city on Sunday. Some Upper West Siders got to reflect on the last year at Redeemer Presbyterian Church, located at 150 West 83rd Street between Columbus and Amsterdam Avenues.

Members of the church and people passing by were given cards to fill out with their memories, stories and messages honoring anyone they may have lost in the last year.
Advertisement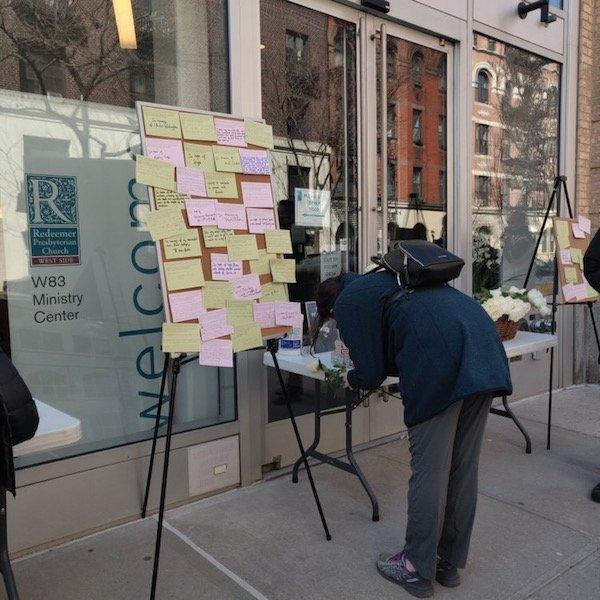 The cards will be displayed in the church window through Easter, and if you want to fill one out, you can do so virtually until April 4. Here's the online form.
Redeemer wrote on Instagram, "Thank you everyone who came by or stopped to share your story, remember loved ones, and what you are hopeful for as part of NYC COVID-19 Day of Remembrance! And thank you also to everyone who shared online!"