Located on the prime corner of 72nd and Broadway – with sweeping views over Verdi Square and the Upper West Side – the building previously known as "The Corner" (while it was a rental) is undergoing a dramatic transformation into 126 condominium residences.

The lobby, residences and amenity spaces at 212 West 72nd Street are being completely reimagined by award-winning architecture firm CetraRuddy.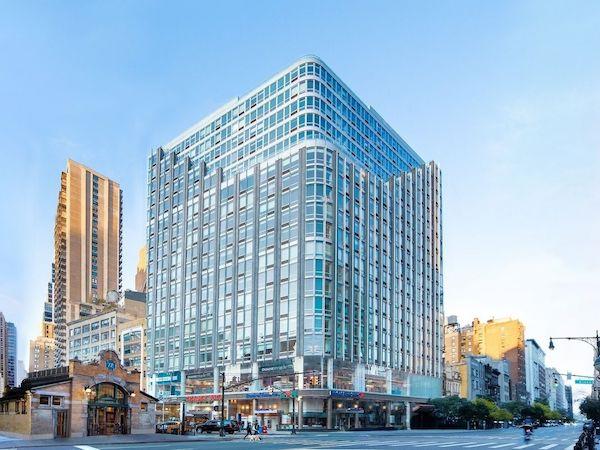 Recognized for its curved glass facade and dramatic presence, the developers are now offering buyers a look into what they'll find once they walk through the doors.
In addition to a brand new lobby design, the amenity spaces have been upgraded to include an an all-new residents' lounge, children's playroom, indoor-outdoor fitness center and impressive, landscaped rooftop deck.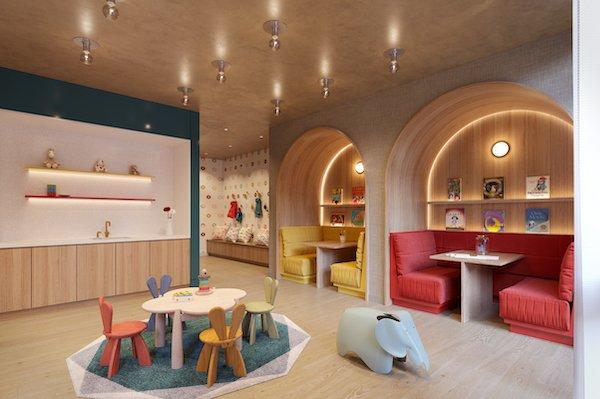 And while the majority of residences will be undergoing a complete renovation with state of the art finishes from top to bottom, a select number of one-to-two-bedroom units have just been released for sale in their original condition (from 2010 – when the building was constructed).
Today, these residences offer buyers the opportunity to create their own unique spaces within the walls of one of the most talked about new developments in the city.
One example of these offerings is unit # 16A: an 1,134 square foot, 2 bed, 2 bath residence with south-facing floor-to-ceiling windows and incredible views. Priced at $2.37 million, the residence offers huge open spaces, generous closets and an open, eat-in kitchen. This apartment is currently being furnished by CetraRuddy and will soon launch as a model home, available for in-person and virtual tours so that buyers can see its full potential.
Residences like 16A offer buyers the opportunity to live in a state of the art condo at a much more approachable price point, allowing them to create their own dream home while still reaping the benefits of a central location and first-rate amenities.
Buyers of original condition homes will also have the option of interim occupancy after they have signed their contract, but prior to closing. This offer, and all the bells and whistles that come along with it, is unique to 212 West 72nd Street.
To learn more about this new condominium, please visit 212west72.com.