If you're not ecstatic about the delivery services you've been using to get food and household items, or if you're tired of going to the supermarket, there's a better option you might not be aware of. MaxDelivery is a Manhattan-based delivery service that, well, seriously delivers – when it comes to quality, service, and speed.

One excitable Yelp reviewer sums it up perfectly:
"Wow! Game changer for shopping! How is this not a regular thing here in NYC!! They had all products I needed! And delivery was under an hour! Are you serious? Yes I am serious!! Delivery guy was very nice as well!! I highly recommend this grocery delivery service! How did I not know they existed before??? I got a flyer in the mail about 2/3 weeks ago and I am hooked! I downloaded their app as well! Customer service is great as well!! Keep up the good work MAX Delivery!! You are great! And thank you for great service!!"

MaxDelivery offers a one-stop shopping experience with everything you might find at a supermarket and more – delivered on demand or within a future one hour window so you always know exactly when it will arrive. Everything you see on MaxDelivery's website is   in stock, so you know it will be in your delivery – no substitutions or missing items here.  And, in addition to covering all of your basic food and household shopping needs (fresh meat and produce, at-home care and household goods, beer, wine and spirits, all supermarket products), you'll find a "Best of NY" section which offers selections from iconic NY food brands like Murray's Cheese Shop, Pat LaFrieda Butchers, Balthazar Bakery and more!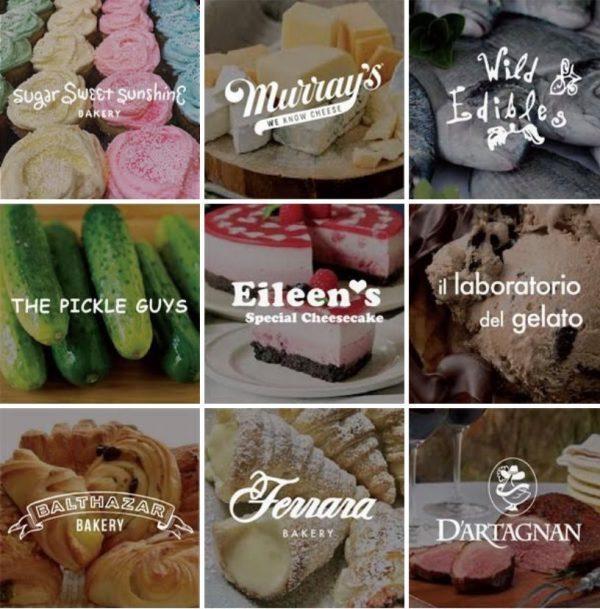 (just a sample!)
You can expect your order to arrive as soon as in one hour of your purchase, and it will frequently arrive even sooner (unless you prefer to schedule it for a later time – but it will still come within that one hour window).
If you're stocking up on groceries and want them delivered next Saturday, but will only be home for a limited time, you can count on MaxDelivery to show up when you're there. 
Or if you're about to start cooking dinner but just remembered there's one missing ingredient, you won't have to run to the supermarket to get it.
Or if you're sitting at home on a Tuesday at 10pm and decide that for some reason you really need a cheesecake to arrive before bedtime, you can actually make that happen.

Delivery hours are 7am-midnight, seven days a week, so late night cravings are fair game.
They're able to deliver quickly and accurately because every order is packed fresh and on-demand at their warehouse on West 39th Street.
(As I write this it's 4:04pm, and the next available delivery window is between 4:00-5:00pm). 
Another cool feature? When you use MaxDelivery you'll also know when they'll be able to show up ahead of time (i.e. before you start filling up your cart) – the next available delivery slot is visible as soon as you land on the site. But as I mentioned above, the next available slot is almost always right around the corner.
And if you see an item, that means they actually have it, as MaxDelivery displays its real-time inventory on its website. Other delivery services (no need to name drop) might not have everything that's in your cart, so they'll either not deliver the item at all, or they'll bring you a substitute that you don't want.
And delivery? It's free with orders over $125, or they have an annual membership program – MaxPremium – that scores you free, unlimited grocery delivery. In case you like to wait to see what you are in the mood for before planning dinner – get a delivery every day if you want to. There's a 2-week free trial, so you can check it out and see how easy life can be when you don't have to run to the store constantly.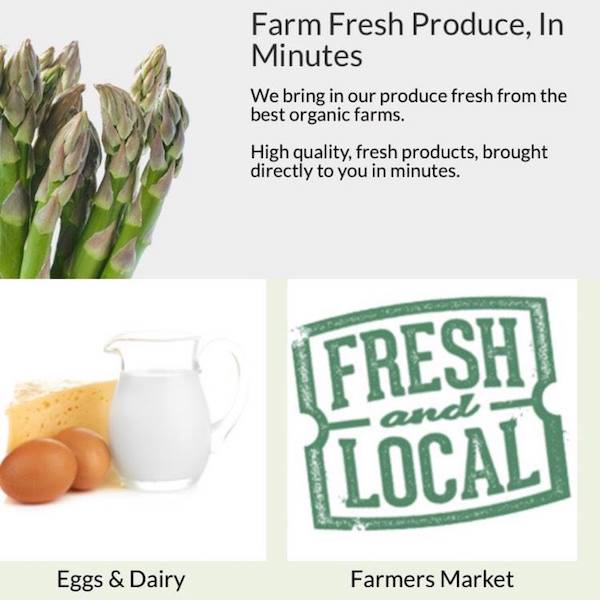 MaxDelivery's quality of service is higher for a couple other reasons. For one thing, all of their staff members are actually W2 employees with benefits and the opportunity to grow within the company. The average employee stays for more than three years, and when people care and are treated right, it's reflected in the service they provide.
The company also uses quality control checks to make sure your food is fresh and products are packed safely when they arrive. But in the rare event you're not happy with an item, their customer service reps are extremely responsive.
While the service and quality exceeds its competition, MaxDelivery's prices are comparable to both your local supermarkets like Gristedes and Morton Williams, as well as other delivery services like Instacart and Whole Foods.
MaxDelivery's customer retention rate is insanely high for all of the above reasons, making them the top-rated delivery service on the most popular online review sites (read their reviews on Google and Facebook).
MaxDelivery is offering our readers a special discount where you'll save $50 off your first order of $100+, and delivery will be free. This offer will be available until January 15, 2021, and can be redeemed using code UWSMAX .*
Step up your delivery game today and check out maxdelivery.com (also available on the App Store + Android).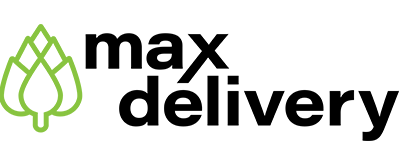 *New customers only. Offer good on first purchase of $100 or more in products. 1 per household. Cannot be used with other coupons or promotions. Delivery minimums may apply. Not valid on alcohol or restaurant partners.