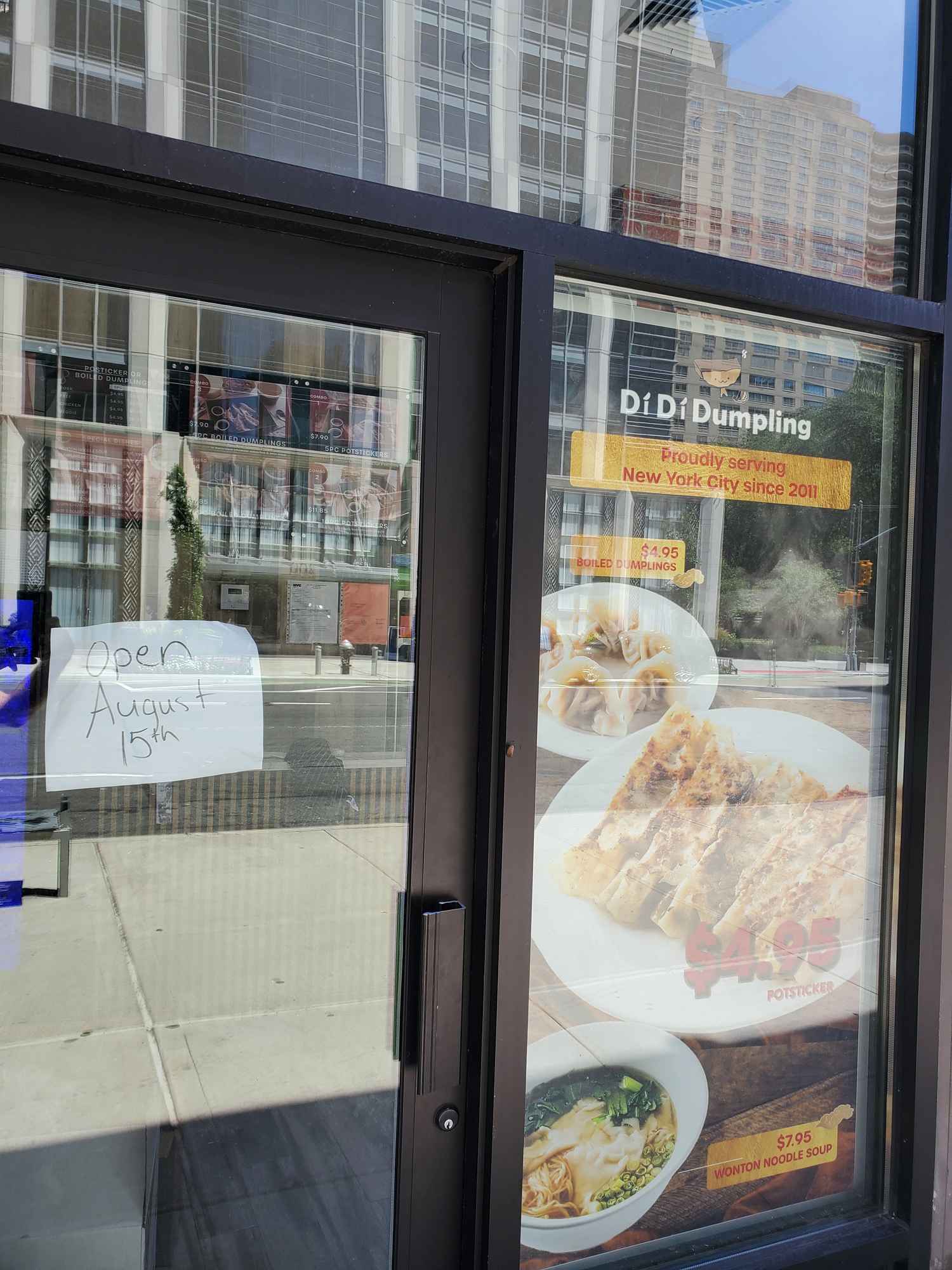 The long-awaited DiDi Dumpling at 201 Amsterdam Ave (corner of 69th Street) will be opening on August 15, according to signage in the door. Thanks to Mike and Desi for the tip and photo.

The previous tenant at 201 Amsterdam Ave was dance apparel store Capezio, which closed in late 2019.
Advertisement



The restaurant's menu includes potstickers, boiled dumplings and soups. Dumplings and potstickers come in 5, 10 and 15-piece servings – and can be purchased frozen (along with wontons) in 25 and 50-piece servings.
The 5, 10 and 15-piece options are respectively priced at $4.75, $8.25 and $11.50 (except for their slightly more expensive shrimp dumplings which are $5.75, $10.75 and $14.45).
View this post on Instagram
View this post on Instagram
View this post on Instagram
From Didi's website: "Proudly serving New York City since 2011, DiDi Dumpling offers delectable dumplings and plentiful potstickers to spice up your life! Our fast, friendly service will give you that extra pep in your step and our creative, flavorful daily specials will leave you craving more. Stop by and enjoy this delicious traditional Chinese treat today!"
DiDi Dumpling has another location at 34 Lexington Avenue at East 24th Street.