A concerned Upper West Sider recently reached out to us about a disturbing sighting she's stumbled upon near 86th and West End Avenue on multiple occasions since November 2021.

"My kids and I have seen disembodied bird, maybe pigeon, parts (leg, wing, head) near the intersection of 86th & West End Ave," the ILTUWS reader told us. "It's so strange, usually you see a smushed whole carcass of a pigeon or rat, but these parts look removed. We thought an animal maybe ate the rest but each time the remaining part is just so whole it almost looks ritualistic."
Advertisement



The photos below may be disturbing to some — please continue at your own discretion. 
The reader took these photos on Monday, March 28 at 4:30pm — scattered around the sidewalk at 522 West End Ave, between 85th and 86th streets.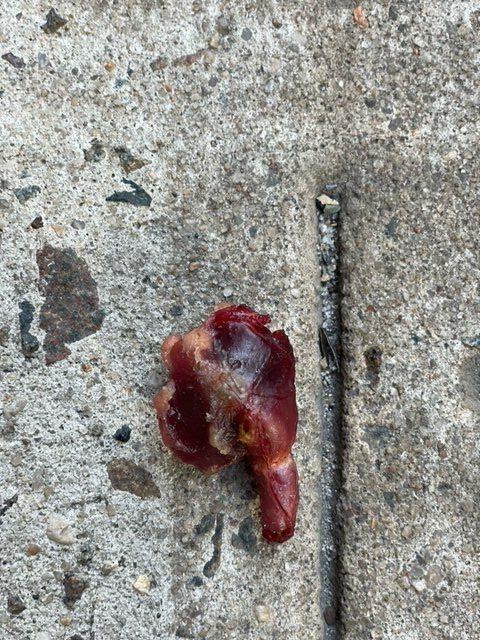 Not knowing what to make of these disturbing images, we reached out to Wild Bird Fund — located at 565 Columbus Ave, between 87th and 88th streets — for some insight.
A rep from WBF told us "This is not as disturbing as it seems (unless you're the prey)," explaining that there's a peregrine falcon nest on top of The Church of Saint Paul and Saint Andrew, on the corner of 86th and West End.
While the visuals are indeed disturbing, the representative went on to say it's actually good news — as "Peregrine falcons were once on the brink of extinction, and are still listed as endangered in NYS. But NYC is home to 20+ nesting pairs. A success story." They also told us the parts pictured above are likely from a pigeon.
So if you come across a similar sighting at or near this location, rest assured it's not the work of a cult.