A local favorite since 1999, Dive 75 is known for its 15 rotating taps of quality brew, free candy, fun board games, comfortable couches and friendly faces.

And this killer fish tank.
But they've also got a pretty sweet trivia night; dare we say the best in NYC?
One thing that sets it apart are the questions themselves … it's known for being a bit more challenging than others.
So you'll need to bring your A game.
It's actually been a go-to trivia spot for three separate Jeopardy contestants.
If you're someone who angrily chucks their remote at Channel 7 a few minutes after 7:00 p.m., this might not be for you. You know who you are.
Another thing that separates Dive 75's trivia night is that it's not loud or intrusive. If you're sensitive to noise, they've got the questions displayed on a screen (no hosts yelling into a mic). And if you're there for the beer or a conversation, you won't be interrupted.
Dive 75's trivia night goes down every Tuesday at 8:00 p.m., and the winners get a $50 gift card (and a potential feature on Dive 75's Facebook page).
If you don't come out victorious, you can always drown your sorrows in a vast array of IPAs, ales and peanut M&Ms.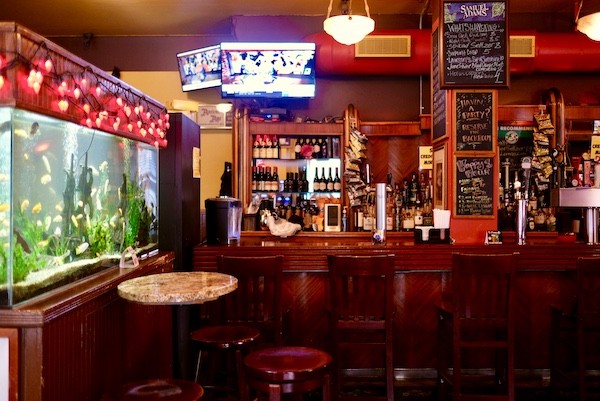 There's also a Tuesday trivia night at the other three Dive Bars … and a great reason to visit each and every one of them:
Dive Bar (732 Amsterdam Ave @ 96th Street) at 7:30 p.m.
Broadway Dive (2662 Broadway between 101st and 102nd streets) at 8:30 p.m.
Dive 106 (938 Amsterdam Ave between 106th and 107th streets) at 7:30 p.m.