This past summer, Columbia University announced that they would be leasing space to Dos Toros, a fast-casual chain known for San Francisco–inspired taqueria cuisine. Dos Toros' Morningside Heights is located at 2911 Broadway (between 113th and 114th Streets). They'll be opening on Wednesday, February 12th.
To celebrate their grand opening, Dos Toros will be offering all entrees for just $5.
Dos Toros has locations all over NYC, in addition to a handful of locations in Chicago.
The fast casual restaurant offers burritos, bowls and salads, California-style quesadillas, tacos, chips and guac.
And they provide the internet with some serious food porn …
Carnitas Quesadilla: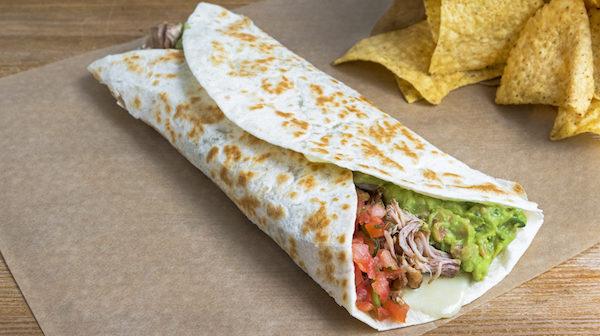 Carnitas Burrito:
Advertisement
Chicken Salad: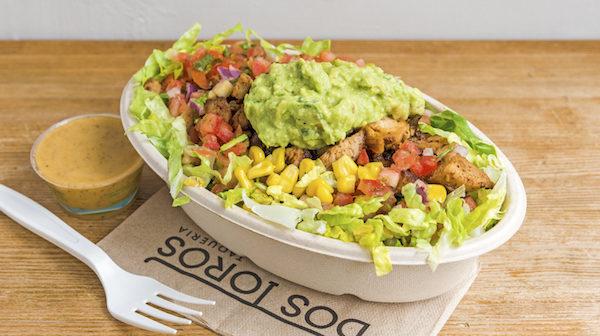 Chips + Guac: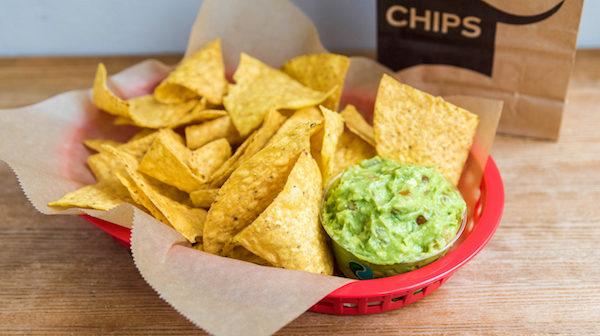 Steak Plato:
Steak Taco:
Dos Toros is also big on sustainability.
They only source naturally raised meats and compost their own kitchen waste. And their furniture is even made from reclaimed wood! Excluding their meats, cheese and sour cream, everything on the menu is vegan. Plus, almost everything is gluten-free (excluding their farro and flour tortillas).
Yelp scores for Dos Toros locations in NYC range from 3 to 4.5 stars. Their highest rated location (according to Yelp) is at 1 State Street in the Financial District.
Reviews on Seamless and TripAdvisor have higher overall scores.
Learn more about Dos Toros on their website.
Join our newsletter for more food news!