Marti Gould Cummings loves New York City. Growing up in small farm town, one of Marti's defining life moments was moving to the Upper West Side 14 years ago. Now, at 32 years old, Marti is a successful drag queen, and is running for City Council in District 7. I sat down with Marti to find out more.
Marti came to NYC to pursue a career in musical theatre, first settling into an apartment on 72nd and Broadway. Marti has lived in other neighborhoods around the city, including Hell's Kitchen, and currently resides in Hamilton Heights. "I've always felt very much at home on the Upper West Side. It's a community, it's a real neighborhood".

Advertisement
After a few performances in drag, Marti was invited to perform at a weekly show. A new path and opportunity emerged, and it was clearly a path worth pursuing. Marti is now a successful drag performer, having made appearances on MTV and Bravo, been the face of NYC Go, and recently gave a TEDx talk.
Marti has also received honors such as the Glam Award for Entertainer of the Year in 2019. On the key to success, Marti said, "I believe in having a good work ethic. If you put in the time, you can achieve any dream you have. But you have to be conscious that the universe may alter the dream, and you have to go with it."
While many people may only think of drag as entertainment, the history of drag is actually more political than people may know. Marti explained that, "Drag is rooted in political activism. The act of drag in itself is political resistance. It began as a stance against a patriarchal society. In 1961, Jose Sarri ran for office in San Francisco. Then, a couple years later, the Stonewall uprising happened. It is important to remember that the queer liberation movement was led by a Black drag queen, and a Hispanic transgender woman. I have a deep appreciation for activism in the drag community."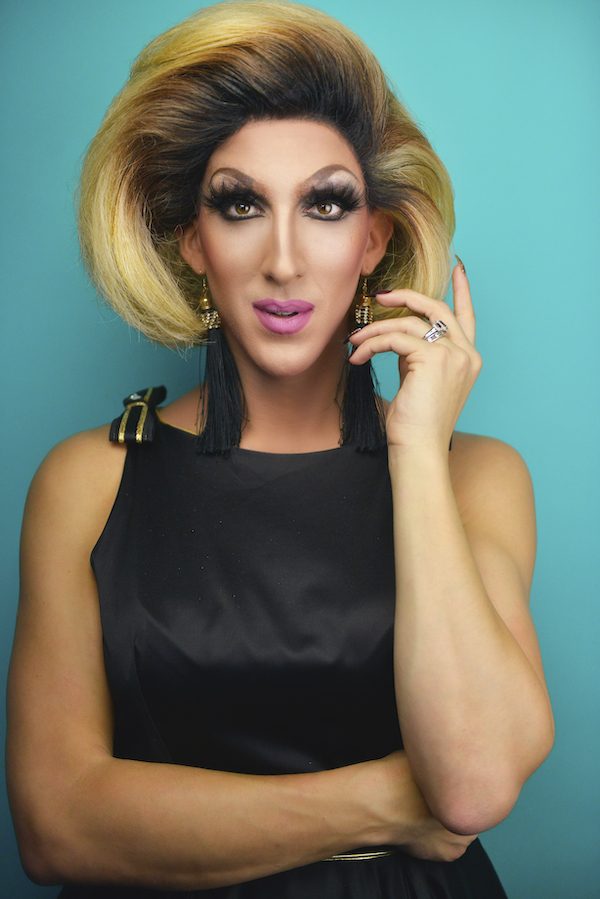 Being in the spotlight while in drag is a platform. Marti told me how it can serve as platform to educate people. "I feel a responsibility, as somebody with the microphone in my hands, to speak for those who did not have a voice."
Corey Johnson, the Speaker of the New York City Council, invited Marti to serve on New York City's nightlife advisory board. Then, Gale Brewer appointed Marti to the community board. Marti has learned a great deal and is ready to take it to the next level.
"I'm so excited to run for city council, and I believe I can win. The greatest winner will be the kids who message me, thanking me. They tell me that for the first time they feel represented and part of the political process. That brings me great joy. Knowing that somebody who feels like they've never had a voice can now have some justice."
The inspiration behind Marti's run originates from the recent progressives who have paved the way.
"AOC inspires me in that she is a millennial, in office for the first time, and is really shaking up the system. I look up to people like Andrea Jenkins, a black transgender woman on the city council in Minneapolis. Also, Danica Roem, who is a legislator in Virginia. Danica is a trans woman who so many people said was only running on trans platform. She stood up and said no, I'm running because our roads and city need to be fixed."

Advertisement
We discussed how some people may be critical of Marti's drag. To that, Marti replied, "Yes, I'm a drag queen but I'm running because there are a lot of issues affecting our community that need to be addressed. So great, you're paying attention because I'm in drag, but you are also listening to the issues that need to be taken care of."
Marti plans to address many important issues for the community, for example, homelessness, traffic flow, trash pickup, and healthcare access for the community.
"In parts of my district, the asthma and cancer rates are drastically higher. I think it's because people aren't given the opportunity to get the proper care."
Climate change is also on the list of go-to efforts to address, including a plan to make the buildings in the community green. With a great passion for small business, Marti said that an important issue is the empty storefronts in NYC.
"What's great about the Upper West Side, Harlem, Hamilton Heights, and Washington Heights is that they are the last places that some small business still thrive. I would like to make sure are protected."
Most importantly, Marti wants to make sure everyone's voice is heard. Marti wants to represent everyone – not just the queer community – and will make great efforts to engage and listen. Marti is tired of the toxic negative energy that is pumped into politics and plans to spread joy into politics. It may sound cheesy, but Marti believes it's time to come together and lead with kindness.
"I just love the Upper West Side.  I've always loved it, and have felt so at home here.  I'm happy that my husband and I are in this community. I can't wait to have kids and have them be a part of this community."
While the election won't be until June 2021, Marti will be hosting events and hoping others will get involved with the campaign. To find out more about how to get involved, or to learn more, please check out  https://martiformanhattan.com/