Looking for your new real estate crush? Well, you're in luck, because this development is an aesthetic aficionado's dream come true. Introducing Front & York, DUMBO's luxury-soaked condominium complex where fashion meets function, resulting in the pinnacle of modern luxury.

Located in prime territory within the perpetually coveted neighborhood, Front & York — located at 180 Front Street and 115 York Street — spans a full block, offering 150,000 square feet of indoor and outdoor amenities designed by the renowned Morris Adjmi Architects, all optimized for resident use.
Consider it a stylish urban resort, anchored by a 25,000 square foot private park courtesy of Michael Van Valkenburgh Associates, the award-winning architects behind Brooklyn Bridge Park. Here, you can soak up the seasons in the Stone Garden, sip a morning latte in a tree-lined seating alcove, and enjoy the stunning year-round views — entirely exclusive to residents.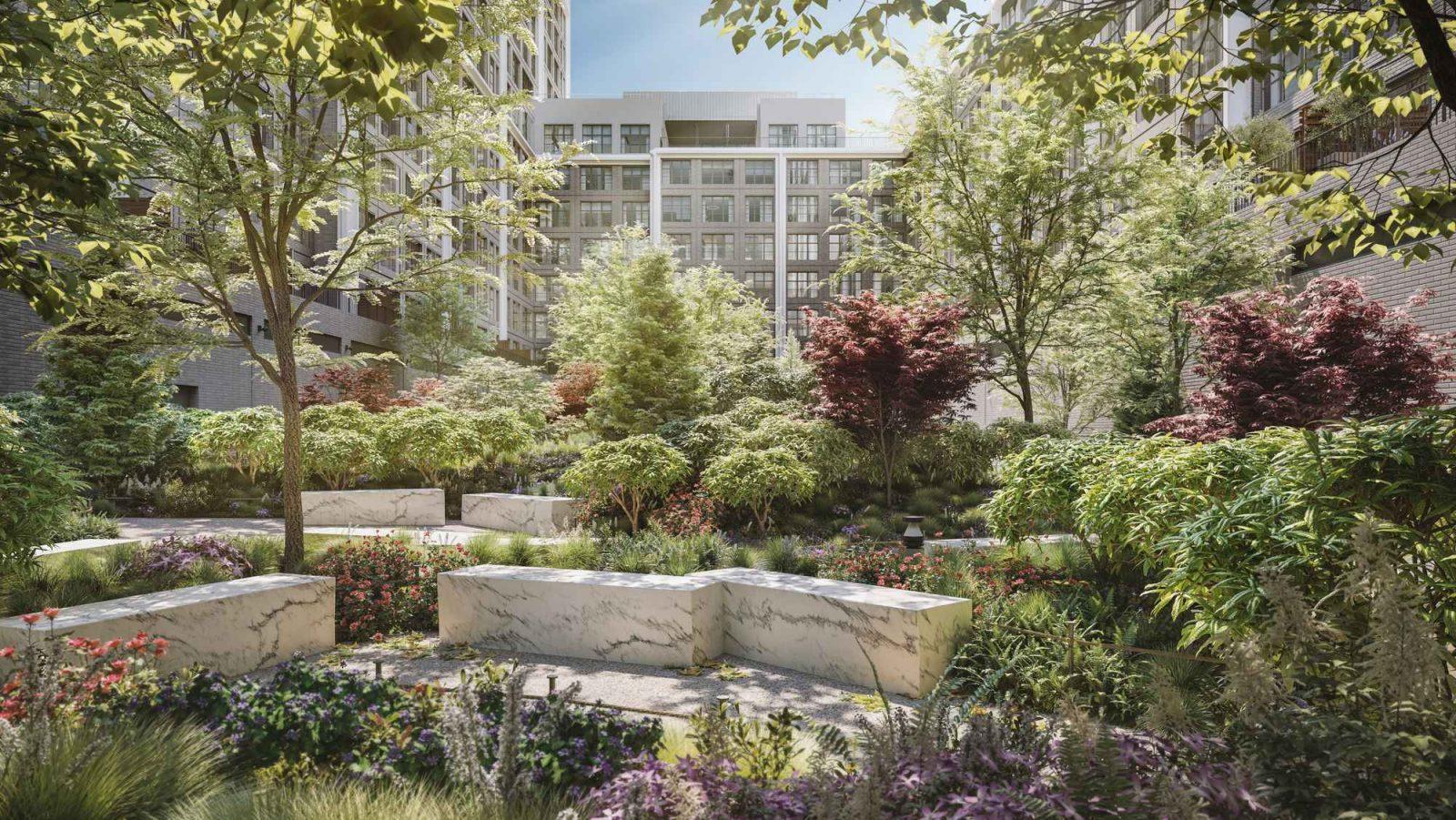 The demand for indoor-outdoor living has skyrocketed since the pandemic, and Front & York effortlessly provides the lifestyle.
On the eighth floor, two lavish wings are joined together by a landscaped terrace, decked out with an outdoor pool and series of cabanas. There's a dining terrace adjacent where grill stations and seating options make al fresco entertaining a cinch. Fancy a movie night with a breeze? The heated outdoor theater certainly comes in clutch.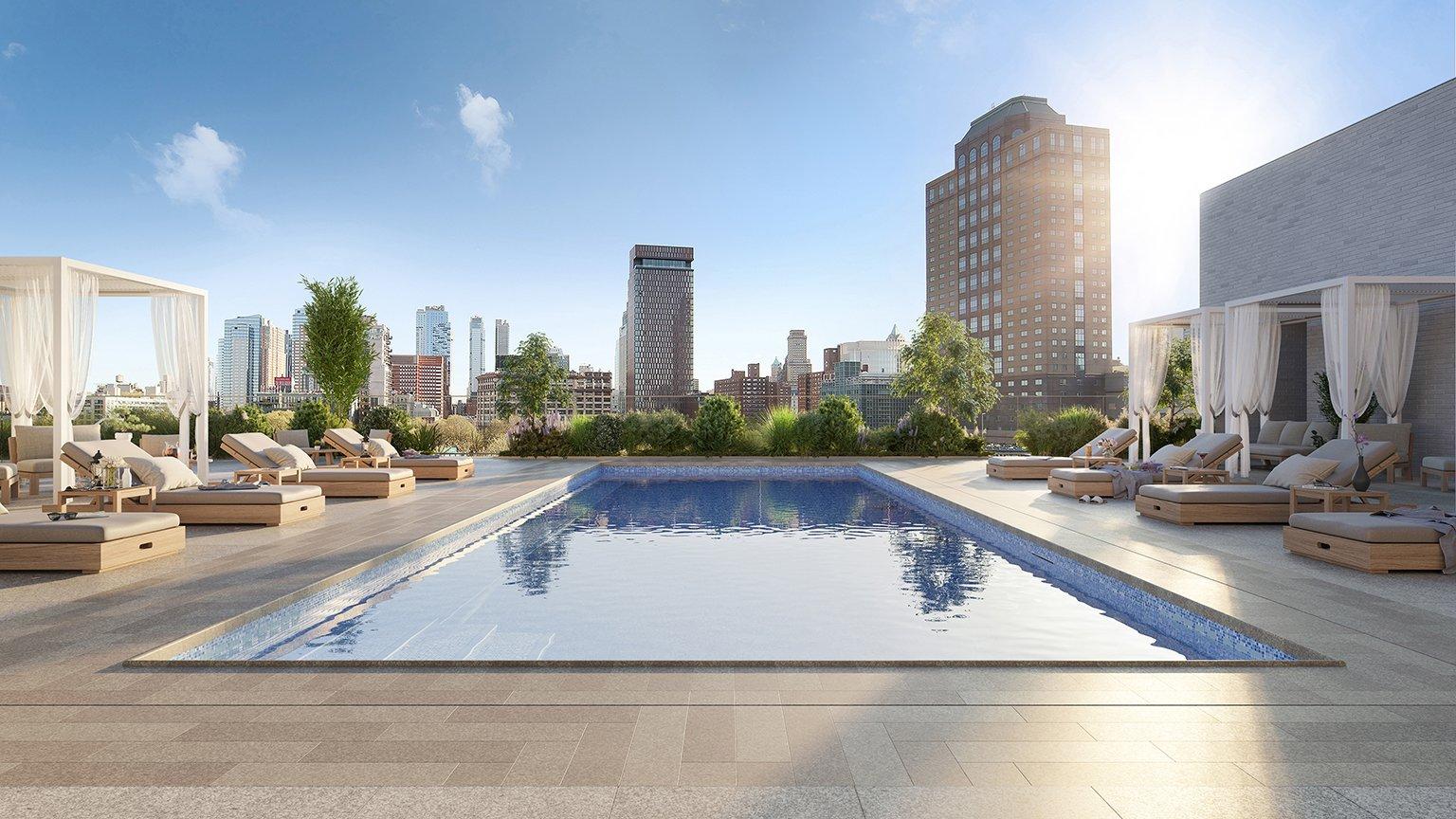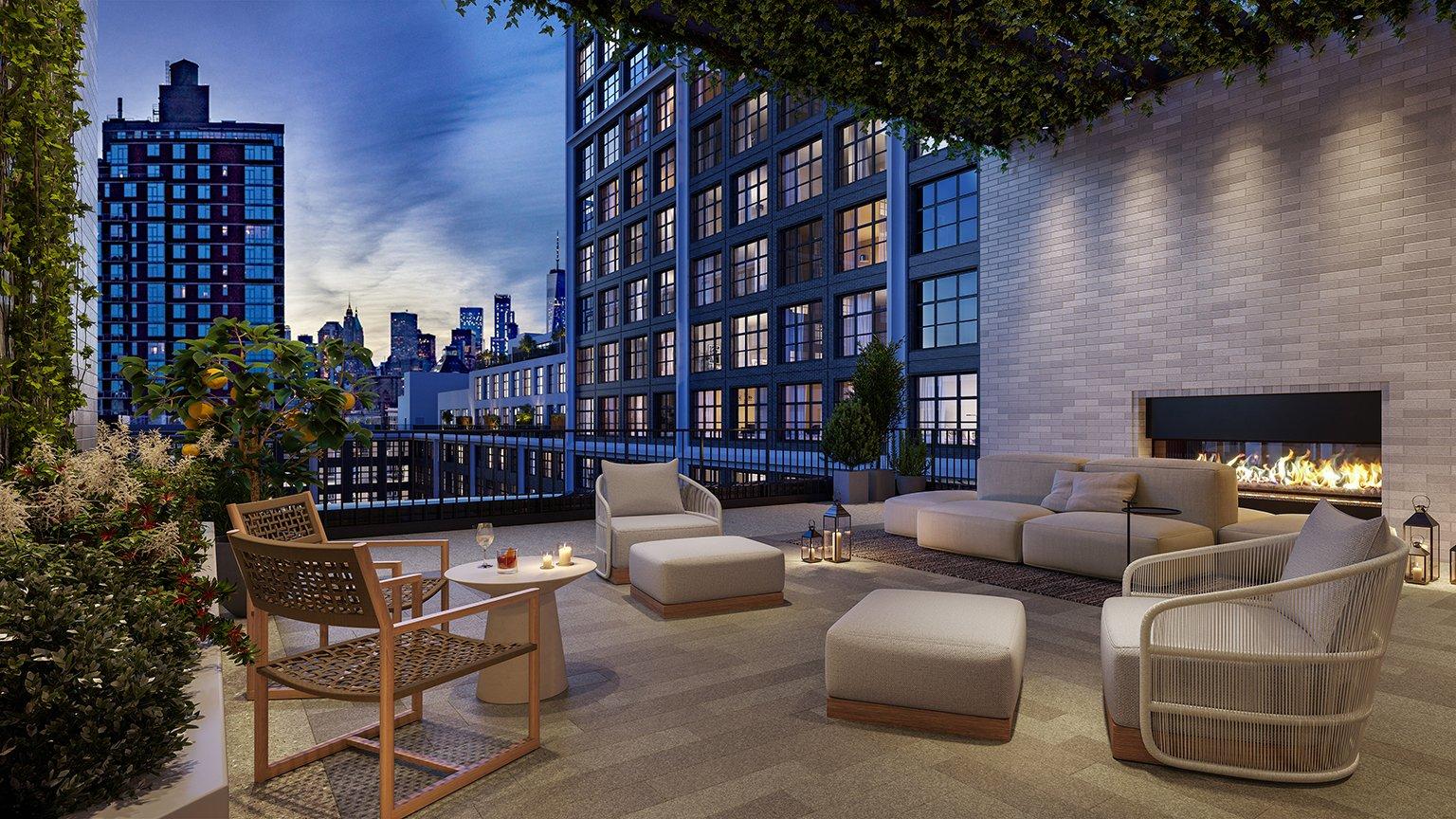 For the aspiring pool sharks, a swanky billiards lounge and bar is steps away — as is the wine room (clad with private storage lockers and space for tasting events), a chef's kitchen, a plush co-working space, a media lounge, a game room with retro arcade games and even an acoustically-engineered music room. Of course, there's plenty of youth-oriented spaces, including a playroom.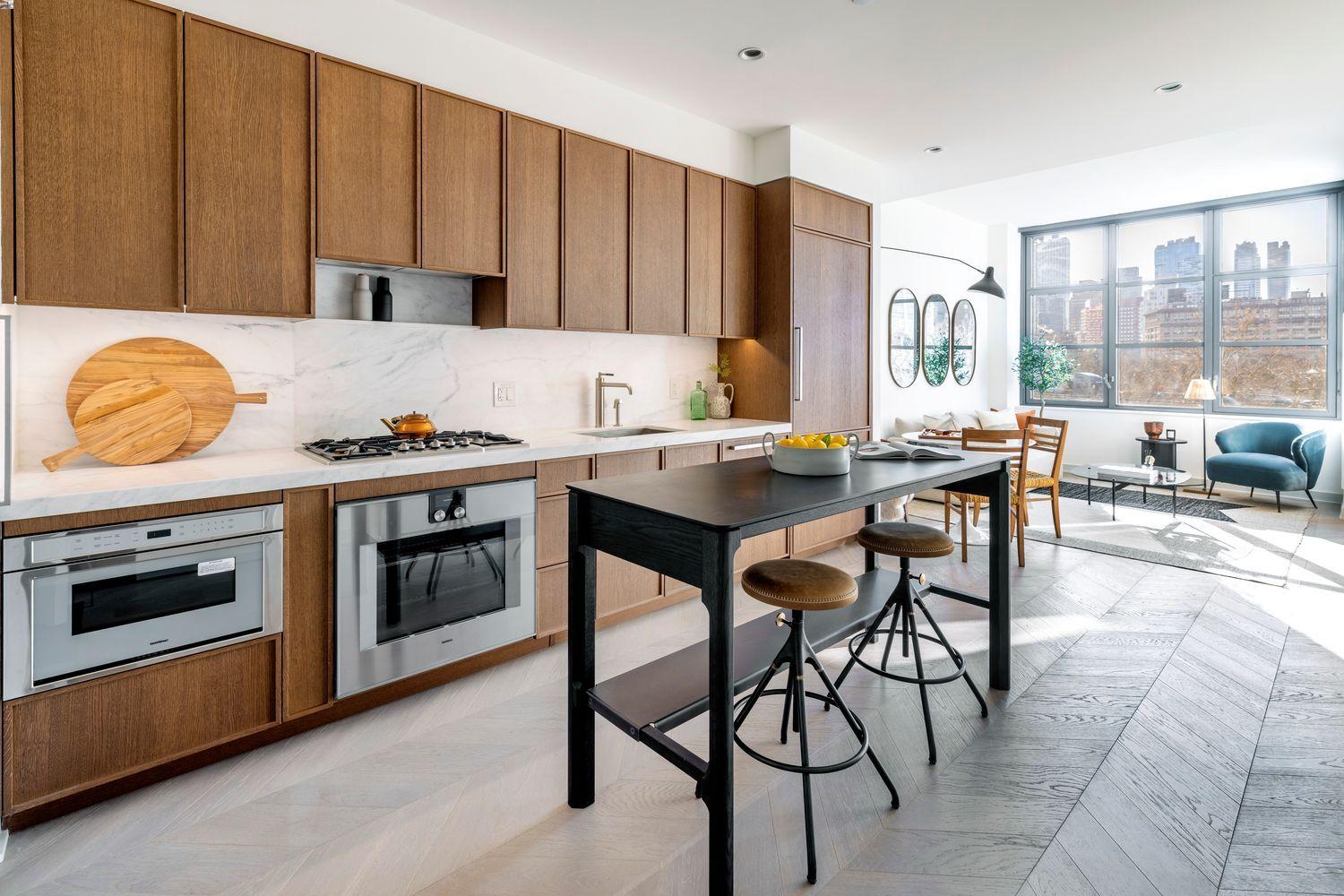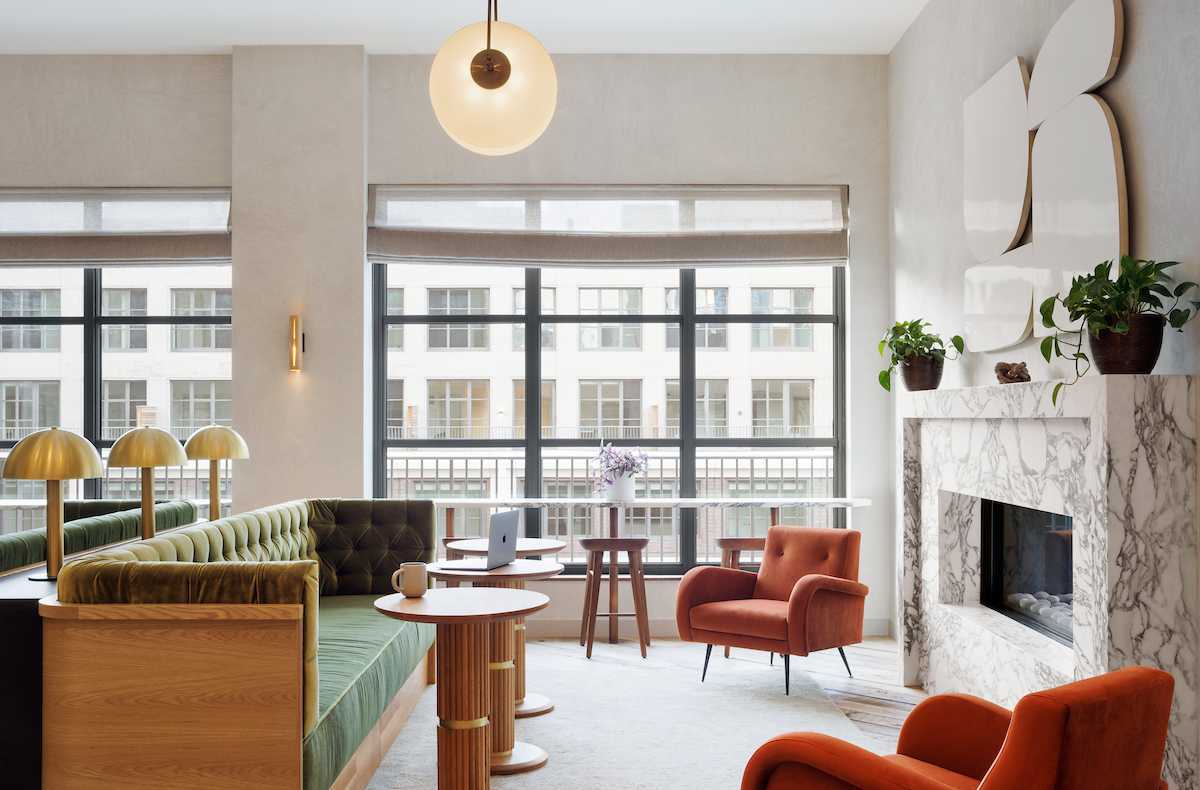 The wellness-minded don't need to commute to Equinox; LifeTime™ is on site, featuring three floors and over 77,000 square feet of athletic possibilities. Think an indoor basketball court, the largest indoor pool in DUMBO, group fitness classes (over 70 per week) and a spa.
We know, we know — this isn't exactly a tough sell. If you're interested, there's even a major deal happening at the moment: Front & York is now offering sponsor-paid transfer taxes and two years of free common charges for immediate occupancy.
While the industrial character synonymous with DUMBO is alive and well throughout Front & York, it's clear that this is the future of city living. Learn more about residence availability here.