A stretch of small businesses on the Upper West Side will soon be losing one of its anchors. Dunhill Cleaners, located at 376 Amsterdam Ave (between 77th and 78th streets), will be closing up shop this Saturday, February 26.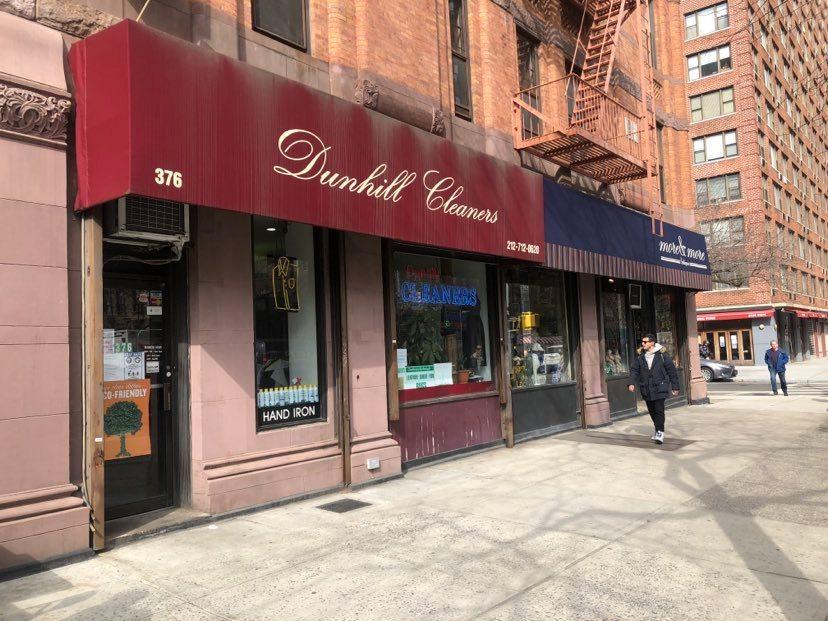 ILTUWS spoke with a Dunhill Cleaners employee, Marcos, who confirmed the closure – citing a "new landlord who bought the building" and a "higher rent" which made it impossible for them to extend their time at this location.
"The seamstress there (and I think proprietress) named Eunice does excellent and well-priced work," wrote a neighbor on Nextdoor. "She used to be at a cleaners closer to me, but the longer travel time was worth knowing I would get quality alterations done. Only a few days left if you also were a customer and will miss them."
Next steps for staff members are still being worked out, but there's currently no plan to relocate.
The closest cleaners to Dunhill is Apthrop Cleaners, located across the street at 383 Amsterdam Ave between 78th and 79th streets. Apthorp currently has a 5-star rating on Google and has garnered acclaim for its rotating window displays.