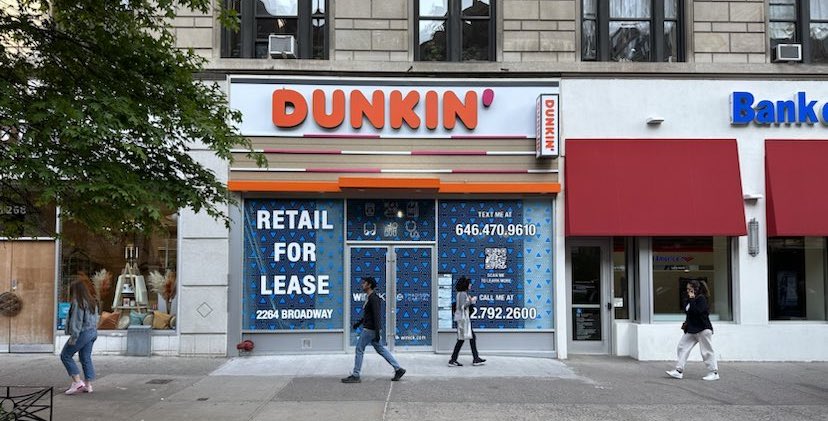 Dunkin' – the on-the-go coffee and beverage brand formerly known as Dunkin' Donuts – is set to occupy the space at 2264 Broadway between 81st and 82nd streets.

Advertisement
This particular address holds historical significance as the former home of The Eye Man, whose storefront gained fame through its appearance in the 1998 rom-com You've Got Mail, starring Meg Ryan and Tom Hanks. As we previously reported in January, The Eye Man made the decision to relocate across the street to the corner spot at 2261 Broadway.
In an interview with ILTUWS, Shafi Karim, The Eye Man(ager), shed light on the rationale behind their move to the other side of Broadway. Contrary to the prevailing trend of rising rents, Karim revealed that both Broadway addresses, #2264 and #2261, commanded 'roughly' similar rents of approximately $16,000 per month.
Karim further explained that the previous location at #2264 had a damaged entrance ramp that would have taken months to repair. Given the necessity of this repair combined with the loss of revenue during the closure, it was imperative for The Eye Man to eye another spot.
New York City real estate is a little like playing the lottery. Karim felt they had a winning ticket being able to settle into the 2261 Broadway address: its proximity to their original location, the excellent condition of the ramp and enhanced visibility as a corner store. Again, Karim saidf the monthly rents for both locations are within the same range of around $16,000.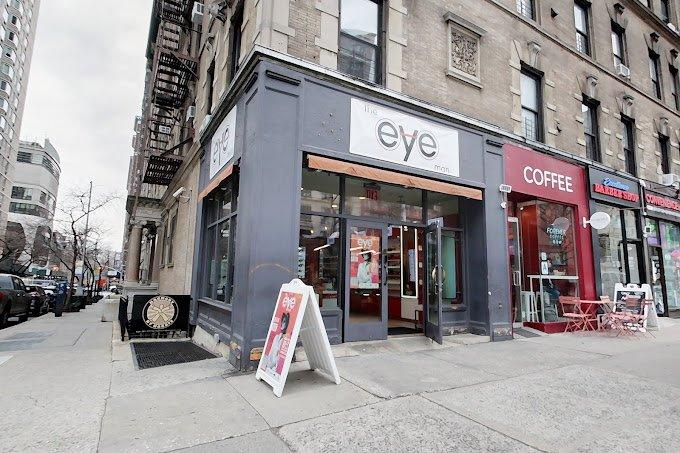 Advertisement
Adding to their good fortune, The Eye Man was able to keep its original location open while they set up their new establishment. This seamless transition allowed them to continue operating without interruptions, with the new store opening in March 2022.
The Eye Man joins the ranks of other beloved Upper West Side establishments, such as Schatzie Prime Meats, Emerald Inn, and The Vitamin Peddler, that have successfully changed locations while maintaining their loyal customer base.
An opening date for Dunkin' has not been determined.