Opus One Music was launched by Audrey Abela, an Upper West Sider and well-respected French pianist. The company offers piano, violin, voice and guitar lessons – and for students who sign up before the end of the summer, they're offering a 50% discount off your first month. They also offer free 30 minute trials, so you can test them out before making a commitment.

While most lessons are currently being held virtually, those who are interested can also coordinate in-person lessons, which take place at the student's residence. Teachers and students are both required to wear masks, windows must be open, and a thorough sanitization takes place both before and after lessons.
But if you're concerned about having lessons in person, the instructors have had a huge amount of success using Zoom – even with students taking their first lessons!
Before starting the company, founder Audrey Abela moved from France to NYC to attend the Manhattan School of Music. She has performed both internationally and at local institutions like Symphony Space, Carnegie Hall and the Museum of Modern Art.
Since launching the school in 2018, many of the students have become close friends; the majority of students also live on the UWS and attend schools including PS9, PS87, The Center School, Booker T, Rodeph Sholom, Trinity, Horace Mann and Ethical Culture (among others).
In addition to lessons, the students of Opus One Music enjoy many community events; while these are currently being held virtually, they will resume in-person once the pandemic subsides. Some of these events include outreach concerts at UWS nursing homes, concert outings at Carnegie Hall, Lincoln Center and the Metropolitan Opera, faculty concerts for students and their families and more.
Even though recitals are now taking place virtually, they've still given students and their families an opportunity to connect with one another – just in a new way.
"Our family began taking lessons with Opus One two years ago when my then 9-year-old son expressed an interest in learning how to play the piano. His teacher, Arianna, was incredible from the start. Her sweet nature and structured lessons with clear direction on practice were perfect. My son was enthusiastic and engaged immediately. More recently, my 7-year-old son began taking piano lessons and I have begun taking guitar lessons and we both love it as well.


In Opus One, Audrey has set up a company that meets the music lesson needs of families beautifully. Her instructors are top notch, focused, and clear about what they intend to accomplish with their students. The monthly progress reports detail the students' growth and where they are headed. The seasonal recitals give students a chance to showcase what they have learned and experience the joy of performing for an audience. Pre-pandemic, the recitals were held in beautiful performance spaces but Audrey didn't miss a beat adjusting to the new normal, quickly setting up an expertly executed virtual recital in June with another one set for late August.
I highly recommend Opus One for anyone, young or old, who would like to learn piano, guitar or voice."
-Jill

Opus One Music's instructors have graduated from the world's finest institutions, including Juilliard, Yale and Harvard – and come from all over the world, hailing from countries including Italy, Spain, France, Japan and Cyprus.
Instructors teach with a traditional pedagogical approach to music. Note-reading is taught early on, and music theory and history are incorporated into lessons in order to give students a comprehensive musical education. While the primary genre of focus is classical, instructors are happy to explore other genres like pop, jazz and Broadway, upon student requests.
Meet some of the instructors:
Katherine Copland (voice):
Soprano Katherine Copland is a regular chamber and solo artist with New York Classical Forum, and has been on the voice faculty of NYC's Little Chopins, The Larchmont Music Academy, Bloomingdale School of Music and Fordham University. Over her teaching career, Katherine has developed music curriculum and private lessons for students ages 6-months to 87 years old.
Rita Wang (Violin):
Rita began playing the violin at age 6, and first debuted at Alice Tully Hall at age 11. Rita has since performed and won competitions all over the world, playing as a soloist and as a chamber musician in Germany, Switzerland, Holland, Czech Republic, Vienna, Italy, China, Canada, and throughout the United States of America.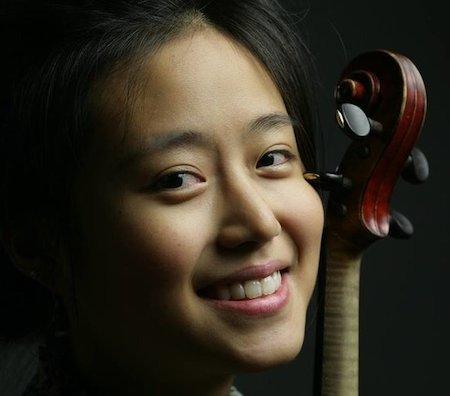 Mijung Lee (piano):
Mijung Lee made her orchestral debut at the age of 11 performing Mozart's Concerto No.23 in A Major with the Seoul Philharmonic Orchestra. She has since appeared in principal halls in Seoul, Korea, and at the Sidney Opera House in Australia, and has given recitals in Spain, Canary Islands, and in various events and venues in New York City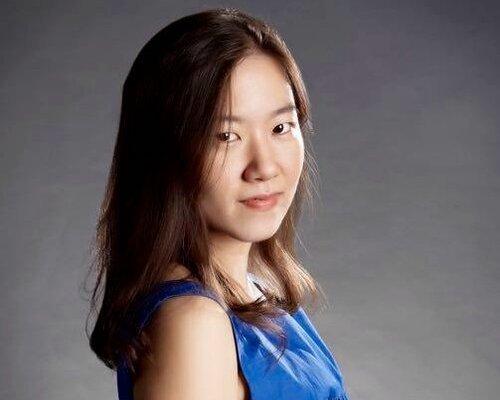 Jeff Koch (guitar):
Jeff has been teaching guitar for over 15 years. He has worked with students of all ages, both in individual and group settings. Students enjoy working with Jeff because he customizes lessons based on their needs, interests, and specific goals. Jeff also teaches bass guitar.
"My daughter Ellie has been taking piano lessons with Audrey for over 7 years (starting at the age of 6).  Audrey is talented, patient and inspiring. She is a brilliant concert pianist but at the same time can relate to young budding musicians at their most basic levels of skill. From the beginning, Audrey not only taught Ellie technical skills – form and note reading – but also made learning piano theory part of her instruction. Audrey can be critical, yet sensitive when it comes to providing feedback during a lesson. She is meticulous and extremely dedicated to each student. She is energetic, sweet, and passionate about sharing her love of piano with her students. We are so fortunate to have found such a positive influence on our daughter who continues to inspire her to practice and perform."


-Ayala U.

To learn more (and to get your 50% discount), please visit www.opusonemusic.org, visit their Facebook page, or contact Audrey at info@opusonemusic.org or (646) 678-1332.