It's official. Summer is almost over, the kids and grandkids are going back to school, and for those over 55, now is the perfect time to make new friends and try something new.

Fire up your singing voices, because registration is now open for the Encore Chorale of New York City's fall season, a 15-week program beginning September 7 with weekly rehearsals and ending with a holiday concert that's free and open to the public!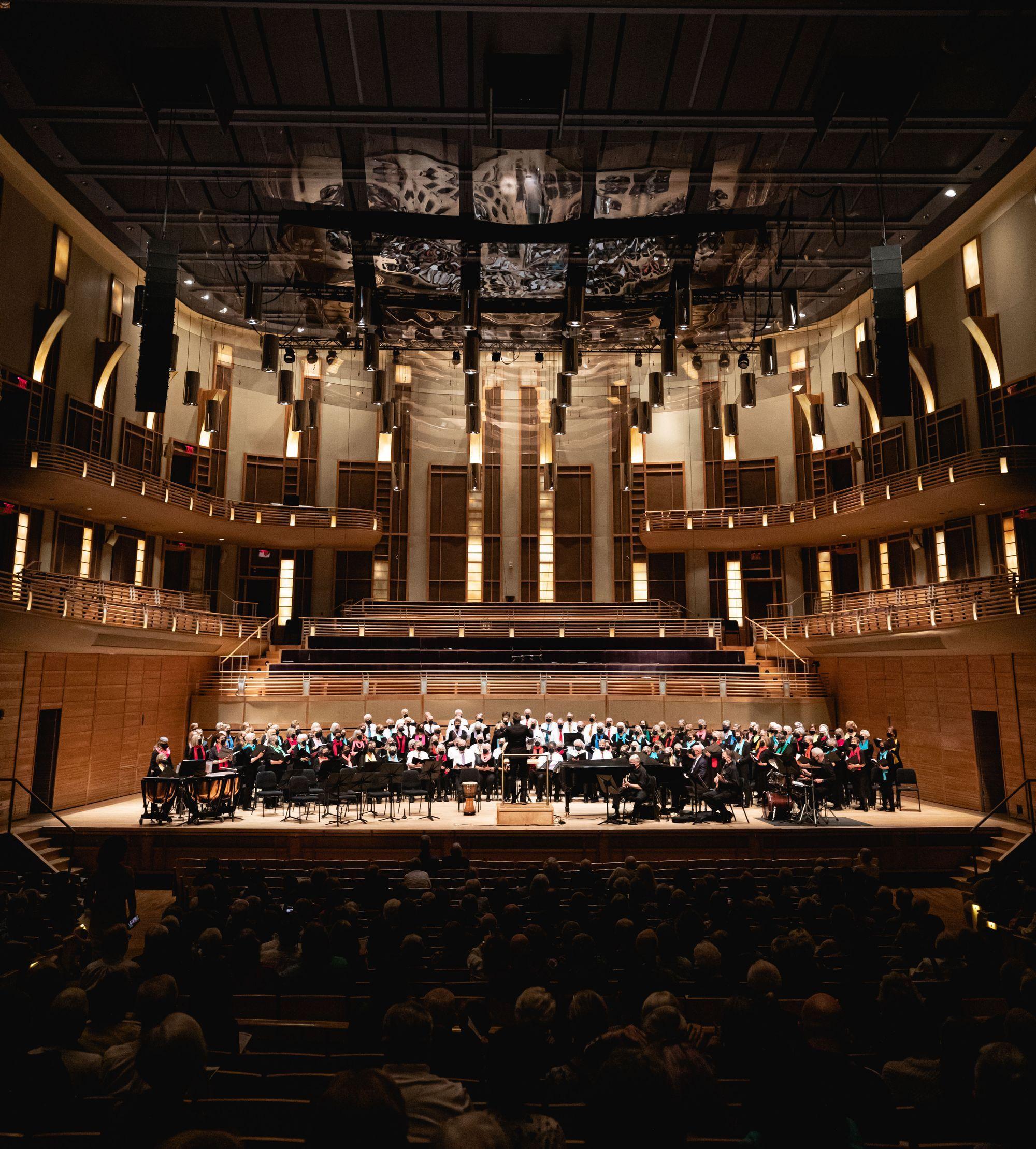 No auditions are necessary and rehearsals meet at Broadway Presbyterian Church at 601 W. 114th Street on Wednesday afternoons from 1:30pm to 3:00pm under the auspices of professional conductor Bernadette Hoke.
Registration is open here, and the $190 tuition also includes sheet music and a rehearsal CD in the singer's voice part. A two-week free trial is available for those who want to check out the choral group first. They are known for singing a fun and eclectic mix of music in many styles and from many different eras.
After retiring from a 40+ year career in corporate finance, 70-year-old Mark Aaron was seeking opportunities to pursue some long-standing interests in the arts. "I have discovered a joy and passion for singing upon joining the Encore Chorale of New York City last year," said Aaron.  "Encore offers proof that we can master artistic pursuits and become creative as we age."
Encore Chorale of New York City is part of a larger group, Encore Creativity for Older Adults, that started 15 years ago in Maryland with a mission to provide an excellent and accessible artistic environment for older adults, regardless of experience or ability. Encore is the nation's largest choral organization for adults over 55 and prides themselves on providing a caring, nurturing community environment where adults can learn proper vocal and breathing techniques while gaining confidence in their voice.
Virtual rehearsals are also available, and more information is available at encorecreativity.org, by phone at 301-261-5747, or by email at info@encorecreativity.org.