The Europan Bakery Cafe at 2197 Broadway, off the corner of 78th Street, has abruptly closed its doors. Another Europan location – at 135 Columbus Avenue – also closed in mid-2018.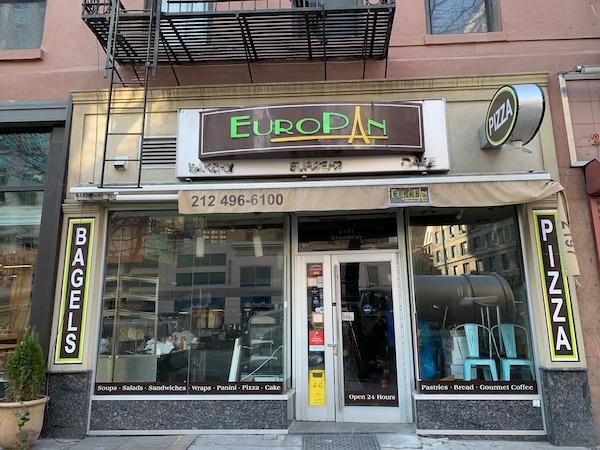 This comes shortly after the closures of Cafe 86 and Hot and Crusty, leaving Upper West Siders with even fewer breakfast and lunch options. West Side Cafe closed last spring. Gigi Cafe closed in late 2018 and was briefly followed by Freshly Bagel before they closed several months later. But after Tasty Cafe closed, they were replaced by Cafe Metro, which is still open. So hopefully they stick around.
Further north, it appears that an independent pharmacy will open at 2350 Broadway, between 85th and 86th Streets (and right next to the recently shuttered Cafe 86). We were first informed about this opening from an Instagram post by UWS Save Our Stores. We called the number listed in the window but did not get an answer.
We don't know when they'll be opening, but it's a refreshing sign. Hopefully this will be a quality drugstore and will join the ranks of Joseph's and 79th Street Pharmacy.