Our past coverage has made it abundantly clear that everything about Arthouse Hotel New York City is absolutely awesome.

But were you aware that in addition to their unique exhibits and performances, crisp cocktails and in-house eats, you can actually rent their spaces for your private events, meetings and parties?
If you want to seriously wow your guests, we suggest you explore the 3,000 square feet of dazzling space offered at Arthouse Hotel New York City, located at 2178 Broadway (at 77th Street).
The spaces range from private boardrooms to lounges to libraries, with onsite catering and customized food and cocktail menus.
Just a few private menu examples include an espresso martini from Serafina; wine tasting flights and mixologist-created cocktails like the Mona Lisa (Brooklyn gin, garden party cucumber liqueur, simple syrup, lime) from the lobby-level Arthouse Wine Bar; BBQ duck and lychee skewers from innovate Chinese restaurant RedFarm; and kosher pastries from Patis.  See more menu items here.
The Spaces Are Pure Magic
One of the first things you'll see when you walk in is the intimate Arthouse library, a warm lobby-level space boasting leather coaches, a brick accent wall, built-in wooden bookshelves and comfortable chairs and tables.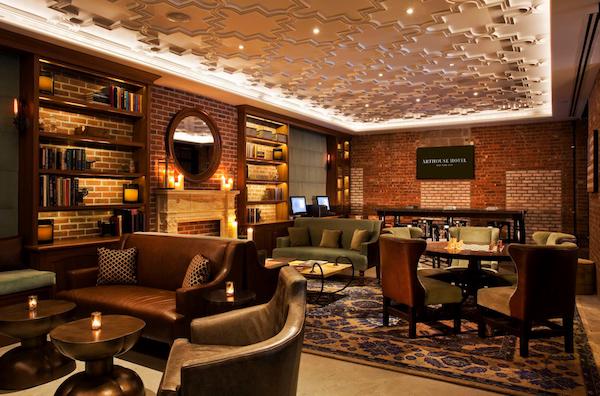 On the same floor but tucked into a corner is the jazzy Arthouse Piano Lounge, adorned with red velvet couches (to match the piano), smooth wooden wall paneling and elegant sconces. Perfect for a later-in-the-day rendezvous.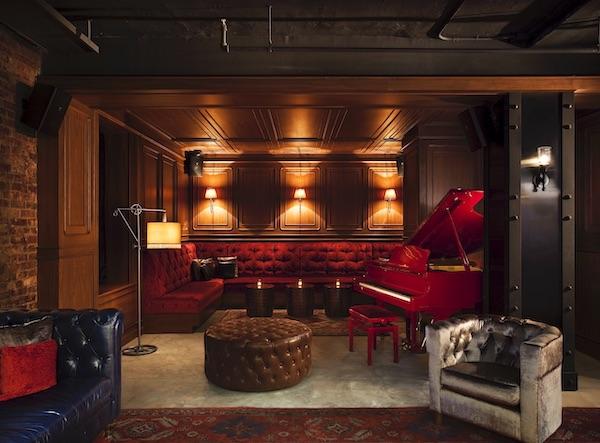 You can also reserve the Library Conference Boardroom for more serious matters (though it's still oozing with charm like every other room in this magnificent hotel).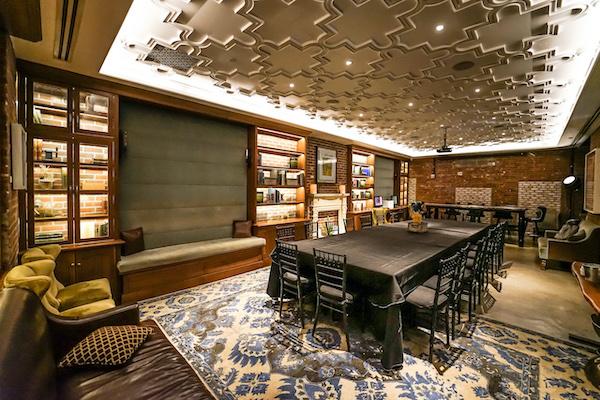 The seasonal rooftop terrace is the perfect place for summer parties, with room for 40 guests, stunning views of the Hudson River, comfortable outdoor furniture and lush greenery.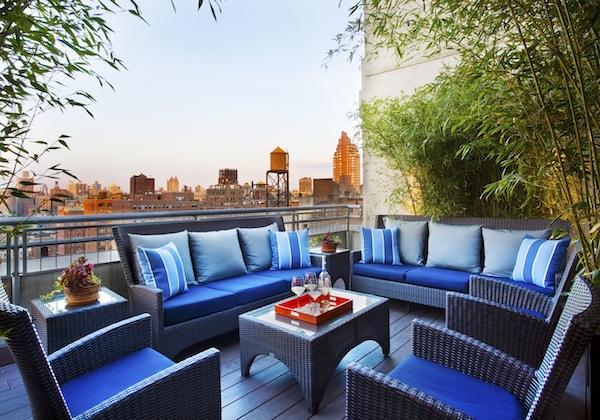 And for events that require a maximum level of quiet and privacy, you can reserve your own loft with a private balcony!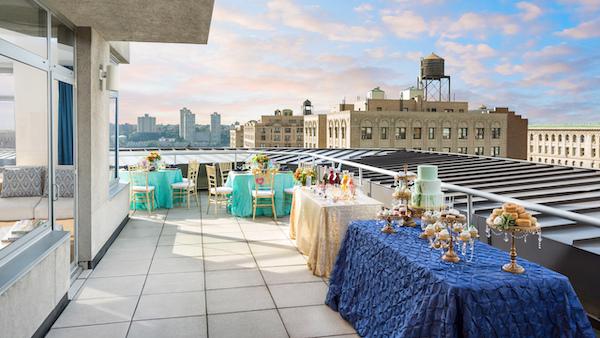 From the pleasing aesthetics of the meeting spaces, to the delicious food and drinks, to the white glove service from the onsite management team … everything about this place is gold.
To learn more, visit arthousehotelnyc.com/events and contact the Sales Department to book today, at AH-sales@arthousehotelnyc.com or 212 651 3332.