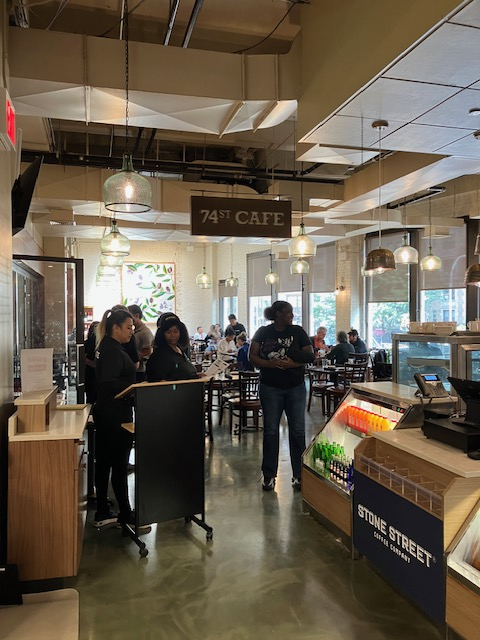 The 74th Street Cafe on Fairway's second floor – which has been in and out of operation for a few years now – is officially reopening on Wednesday, September 20. (They were having a soft-opening for friends and family when we took the photo above.)

Advertisement



Sometimes referred to as Fairway Cafe, the eatery was once a full service restaurant quite popular for items like its matzo ball soup, pancakes, egg sandwiches and salmon, all of which were freshly sourced from the supermarket downstairs.
It was also a gathering place and a prime destination for people headed to a show at the Beacon Theater.
And, Jerry Seinfeld once took Alec Baldwin there for a filming of "Comedians in Cars Getting Coffee," so that's probably worth a sentence.
The cafe was forced to close during the pandemic and despite being open for takeout when the city allowed it, they never fully reopened until now.
We spoke with a cafe representative who told us the biggest challenge they've faced in reopening has been attracting the same kind of high quality talent they got used to before the pandemic, citing former employees who remembered customers by their names and food preferences.
"The only thing that's changing is the staff," he told me while adding that some menu items will be changed or updated, but overall, they're going to listen to their customers.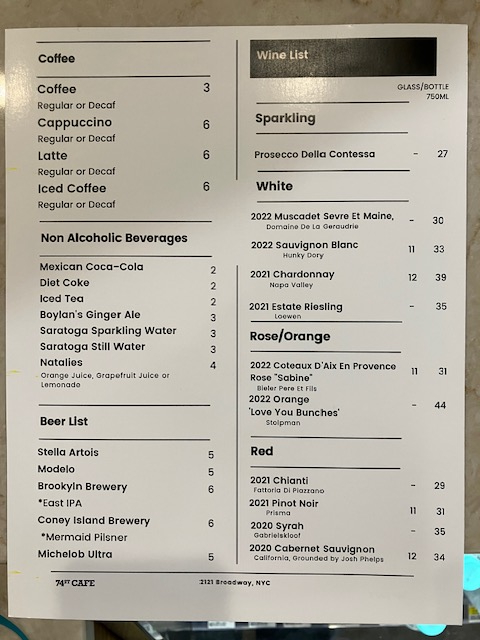 Starting Wednesday, the 74th Street Cafe will be open daily from 7:00 a.m. to 8:00 p.m.