Police were called to conduct a wellness check at 328 West 86th Street (between Riverside Drive and West End Ave) on Monday at about 2:56 p.m.

With the assistance of the FDNY, officers were able to gain entry into a fourth-floor apartment. There, they found a man and woman, 41 and 40, on the floor with trauma to the neck. Additionally, they found their sons, aged 1 and 3, with trauma to their bodies. EMS pronounced all four deceased on scene.
Advertisement



Police sources told the NY Post it was the building superintendent and his family officers found in the apartment, and that the 41-year-old super stabbed his wife and children before killing himself.
Relatives grew concerned since they hadn't heard from the family since the day before, so they went over to the 86th Street building and "called 911 after drilling out the lock of their apartment and seeing blood inside," the Post reported.
The New York Times reported that three knives were recovered at the scene, and that an internal police report stated that one of them was on a bed next to the super's body.
While an investigation is ongoing, it's presumed by police to be a murder-suicide.
A building resident, Jeff Kimmel, told the NY Daily News that the super was well-liked by neighbors and a "really nice guy." The doorman at a building next door told the publication he was a nice person with a beautiful family.
The now-deceased man grew up in the building when his dad was the super.
On Tuesday morning, NYPD officials shared the identities of the deceased individuals:
Edison Lopez, 41-year-old male
Alexandra ("Ola") Witek, 40-year-old female
Lucien Lopez, 3-year-old male
Calvin Lopez, 1-year-old male
A GoFundMe campaign was launched by friends and family of Witek to cover growing legal and funeral expenses, and the costs of clearing out the apartment. All proceeds are going to  Grace and Lukas Witek, Ola's mother and brother. The campaign goal is to raise $80,000, and as of writing, they've raised a bit over $45,000.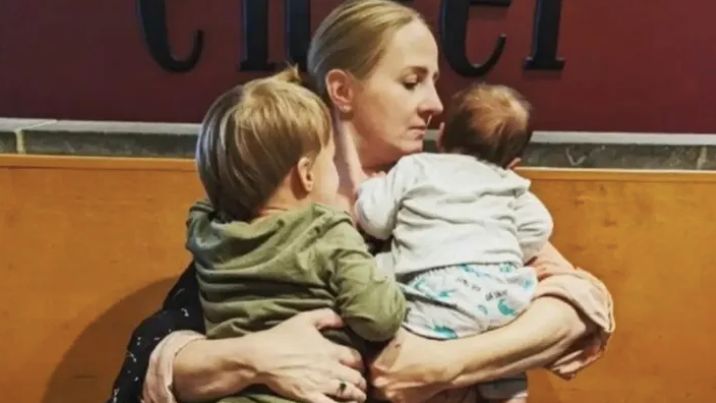 "Ola was an incredibly loving and devoted stay-at-home mom to her two young sons," reads a statement from friends and family. "Being a NYC school teacher, she instilled her knowledge and teachings on the growth of her boys who had blossoming imaginations and whose curiosity and sweetness to family and friends alike captured everyone's hearts. A proud Polish mom, Ola shared her culture and language and made the lives of her boys bright and full. Her boys loved playing with their toys, story time with mom, and were two delightful babies to all that loved them. She was an adored friend, beloved sister to her brother Lukas, and cherished daughter of Grazyna."
Advertisement
Multiple reports published on Tuesday stated that Edison Lopez had recently gotten a new superintendent job at a building on Hastings-on-Hudson, which meant he would be moving with his family to a larger apartment (as the four of them had previously been living in a tight one-bedroom). Neighbors indicated that Edison seemed excited about this upgrade, but that there were also some nerves because he had to move his family out of their 86th Street home before their new apartment was ready. Police are
investigating
what impact this may have had on Edison's headspace.
But Edison's father, Mario Lopez, saw no warning signs. "If you look around and ask their friends – very levelheaded individuals. Both of them," the elder Lopez told Gothamist. Police had no records of domestic violence.
On Monday, just hours before the bodies of Edison, Alexandra, Calvin and Lucien were discovered, the family of four went to the Intrepid Sea, Air & Space Museum with another family.