The Cashmere Sale UWS will be closing its doors on Monday, December 13.

If you haven't made it to The Cashmere Sale yet, hurry by the former Modell's space (348 Amsterdam Avenue between 76th and 77th Streets) to snap up beautiful cashmere holiday gifts at direct-to-consumer prices (with most items priced at 50% off retail).
By limiting its nationwide pop-up stores to once per year – and by offering online shopping – TCS is able to pass on the savings to its customers.
The Cashmere Sale is a growing branch of a major New York-based apparel company, focusing on serving consumers at the intersection of comfort, value and luxury.
Founded and driven by a group of passionate, fashion-oriented women, TCS operates on a simple premise: provide customers with in-season, high-quality cashmere at irresistible prices.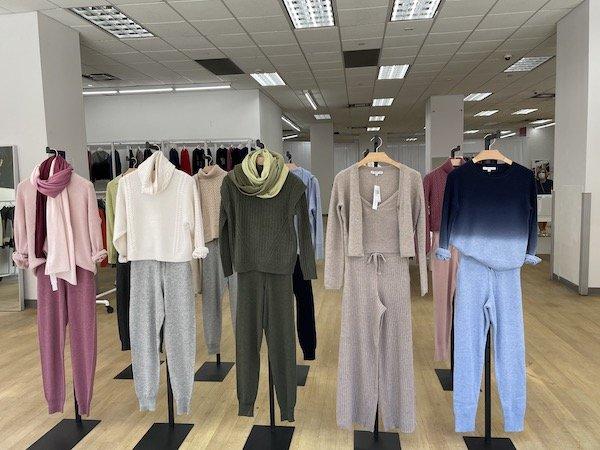 From sweaters to wraps and accessories for men and women, TCS is inspired by leading designers and influential tastemakers to share style and savings.
TCS wasn't born as a business, but rather a small get-together in a Greenwich, Connecticut living room. What started out as a few good friends sharing thoughts and opinions on newly arrived cashmere sweaters for the apparel company quickly turned into an idea for an exciting new venture.
Twenty years later, The Cashmere Sale has grown into a 22-location event with local, like-minded managers.
Paula and Lisa, the managers of The Cashmere Sale of the UWS, are longstanding Upper West Side residents, having raised their families between 73rd and 87th streets. They invite you to come in and say hello!
The store is open from 11am to 6pm Monday through Saturday and 12pm to 5pm on Sundays.
For online shopping go to thecashmeresale.com and use the code UWS2021 for free shipping.