At about 5:20pm on Thursday, the FDNY responded to a report that smoke was coming from the third floor of 172 West 77th Street, between Columbus and Amsterdam avenues — the five-story building which houses Chirping Chicken on its retail level.

The FDNY extended one ladder to the roof of the building to check on the alarm while locals watched events unfold below.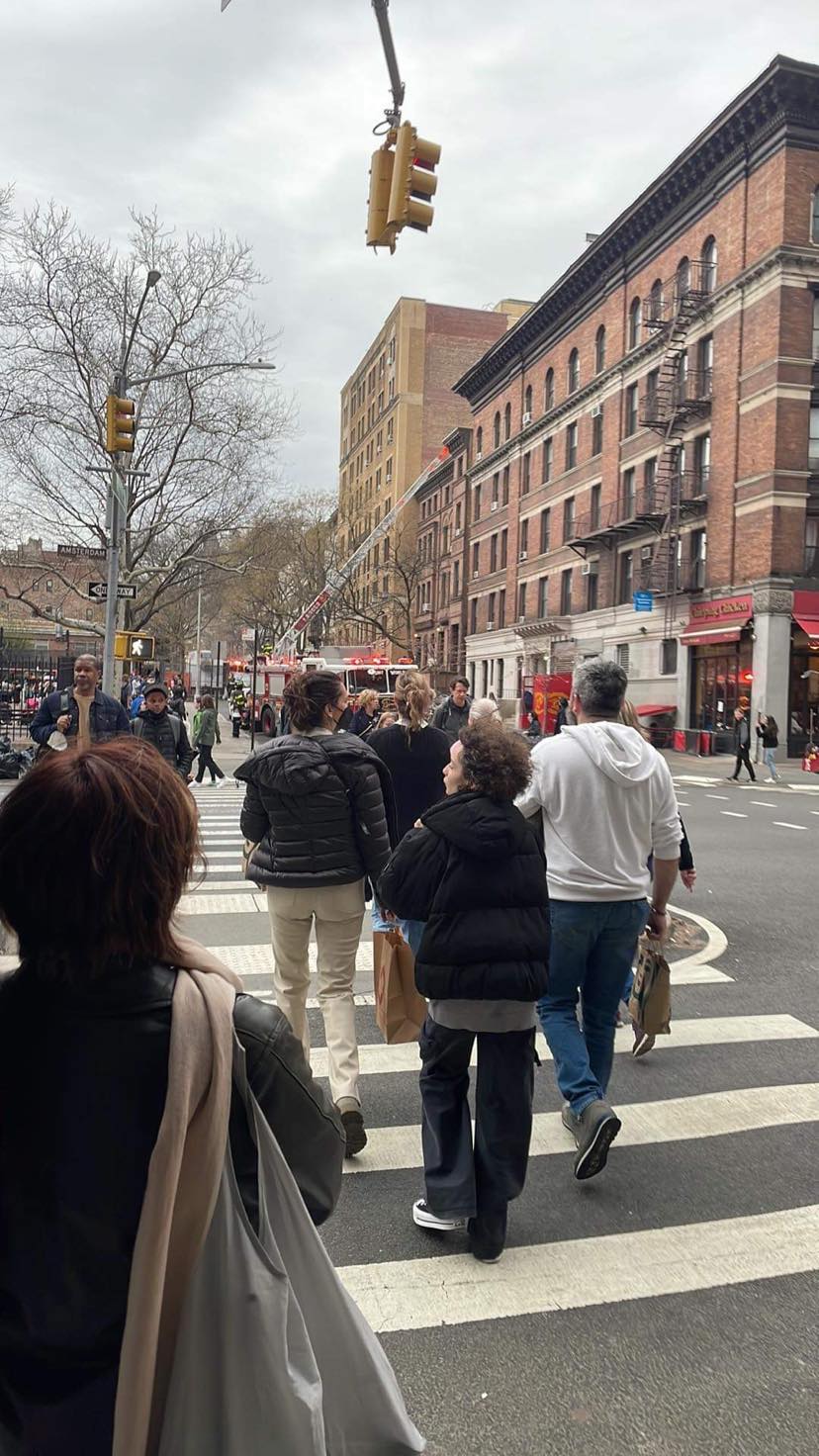 "There were a lot of kids on the basketball courts waiting to be picked up but it wasn't so crowded that moving around was difficult," said James Hornbeck, a nearby resident who witnessed the harrowing events from across the street.
Advertisement



Three FDNY trucks were positioned outside the building on West 77th Street, blocking car traffic while pedestrians were able to pass on the north sidewalk. No roadblocks were installed on Amsterdam Ave.
An FDNY spokesperson told ILTUWS the entire fire was extinguished by the buildings sprinkler system prior to their arrival (confirming a statement we received from a firefighter on the scene). A total of four units responded to the call.
One civilian was transported to a nearby hospital with a minor injury. The cause of the fire was not disclosed.
Chirping Chicken remained open throughout the incident.