Starting on December 1st, 9 to 16 year olds can enjoy flag football pickup games in Riverside Park (at 101st Street)! These fun, low-pressure games will continue until March 14th.

The program was organized by NYC Pickup Sports, which was founded by fellow Upper West Sider Zach Abecassis.
Zach explains to parents what makes his program different:
"The difference between pickup sports and league sports is that the pressure is off. We pick new teams every week and there are no drills or standings. All we do is play the games. You are not committed to a single team and there is no obligation to show up every week. We encourage kids to experiment on aspects of their game that they would not normally be able to do in a league setting, and "have fun with it."
NYC Pickup Sports is a fun, safe, casual program for any kid who wants to play the sport of their choice without having to worry about the pressures and commitment of a traditional sports league.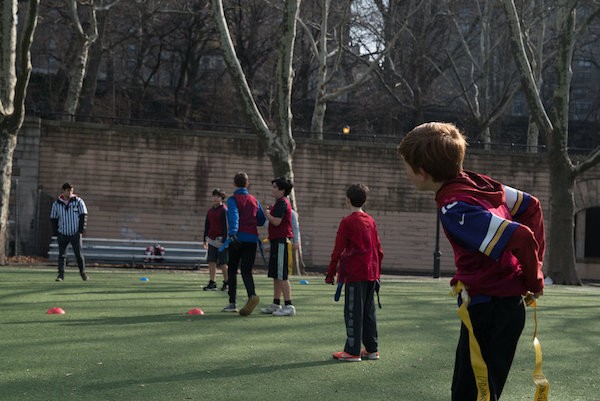 Sunday programming will include:
5th/6th grade games @ 10:30AM
7th/8th grade games @ 10:30AM
9th/10th grade games @ 11:30AM
Sign up before Thanksgiving with the code ILOVEUWS10 for a 10% discount! Sign up at nycpickupsports.com or email max@nycpickupsports.com.