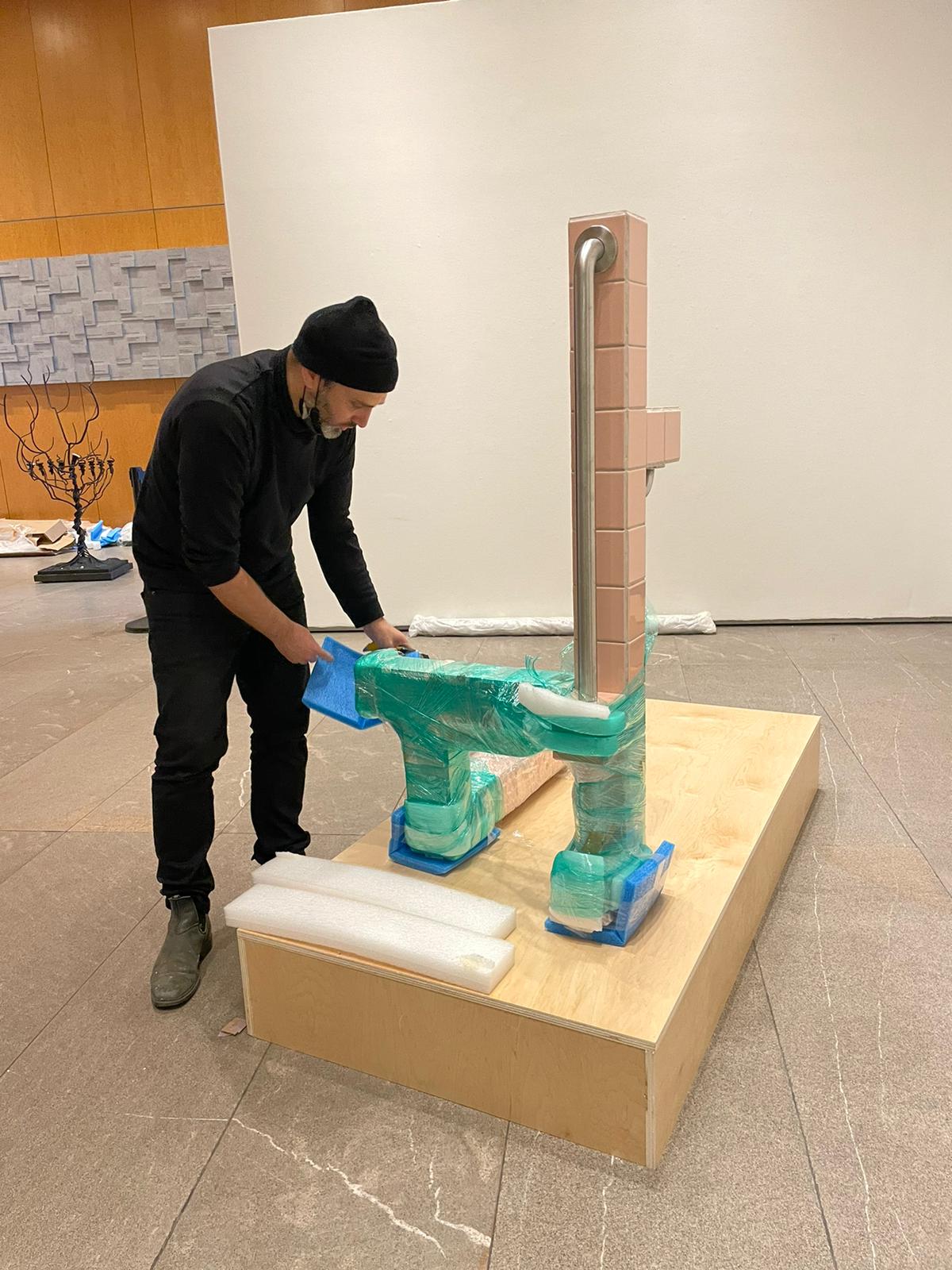 The Marlene Meyerson JCC Manhattan (MMJCCM) will re-open The Laurie M. Tisch Gallery for the first time in 20 months with a multidisciplinary art exhibit, Floating Walls. The exhibit, curated by Aya Goshen, will feature work by seven New York-based Israeli artists: Noa Charuvi, Gal Cohen, Michal Geva, Zac Hacmon, Dana Levy, Naomi Safran-Hon, and Lee Tal. Floating Walls will be on display at the MMJCCM (334 Amsterdam @ 76th Street) from December 2, 2021 through February 28, 2022, and is free and open to the public.

Advertisement



Floating Walls incorporates site-specific installation, video, painting, and sculpture. By using a variety of materials across media, the artists explore and reimagine the walls that surround them as both material and metaphor. As Israelis living in New York, the seven artists presented in the exhibition focus on their personal relationship to migration and reconstituting one's definition of and relationship to home. Additionally, the works allow the viewer to reflect on how the COVID-19 pandemic has impacted one's sense of place, particularly throughout periods of lockdown in a domestic environment, and in public and private spaces. 
Each of the artists in this exhibit work within a different medium to explore new dimensions of structures that surround and shelter one's experiences. In her two-channel video work, Dana Levy exposes the tension between architecture and nature. Gal Cohen's paintings offer alternative narratives to demolished historical houses from her hometown, Hadera. Michal Geva's painting breaks the logic of compositional form and inserts conflicts into depicted architecture. Naomi Safran-Hon's mixed-media works investigate the archaeology of dilapidated walls, evoking concepts of home, memory, and displacement. Noa Charuvi reimagines construction sites and piles of rubble as places of beauty. Zac Hacmon's sculptures deal with the relationship between architecture and the human body. And, Lee Tal's site-specific installation brings awareness to the surroundings of the viewer.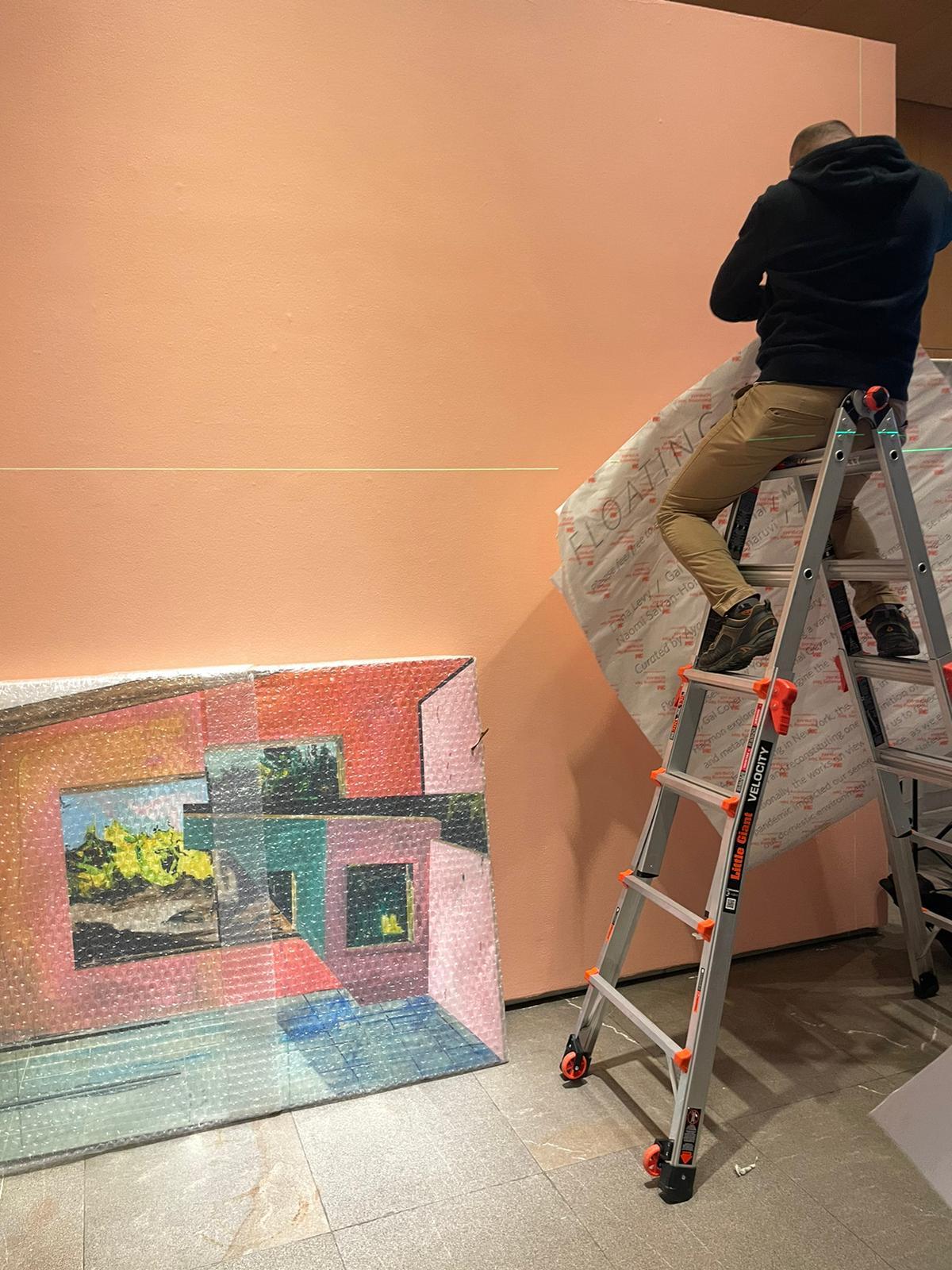 During the three days of creation of Tal's art piece, the MMJCCM will host groups in The Laurie M. Tisch Gallery from The Saul and Carole Zabar Nursery School, The Wechsler Center for Modern Aging, and The Jack and Shirley Silver Center for Special Needs. These community groups will interact with Tal while he is working and be a part of the creation. This site-specific piece will be finalized live at the opening reception on Thursday, December 2.
For more details on Floating Walls, please visit mmjccm.org/arts-film/laurie-m-tisch-gallery/upcoming-exhibits.