A "Store For Rent" sign can be found in the window of 250 West 86th Street, between West End and Broadway – formerly home to The Parlour, which has officially closed. Thanks to Steven Stark for the photo.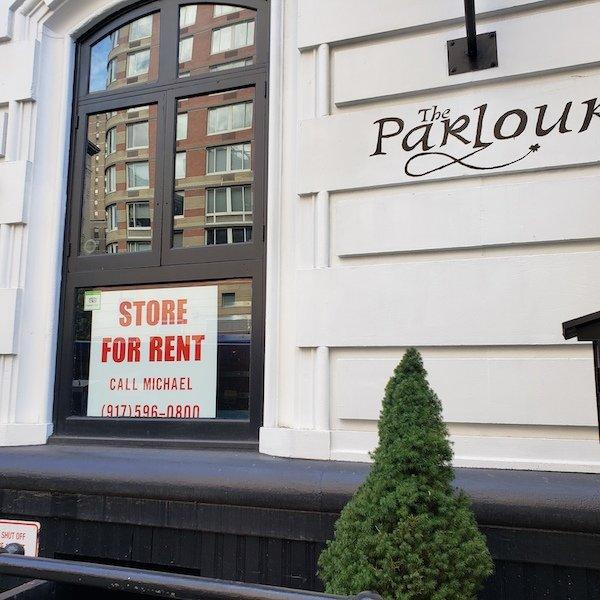 We reached out to the broker who confirmed that the space is available for an asking price of $20,000 per month. He also said the bar closed quite some time ago, but that he just put the sign up last week.
We called and emailed The Parlour's owner. The phone number listed on the bar's website is out of order.
On Monday, a message was posted on The Parlour's Facebook page:
"Over 23 yrs. All good things must come to an end. To all the staff that worked here. You made us who we are. Thank you. Most of you will be my friends for life. When the newest guy in the kitchen has been with you for 13 yrs. There was always loyalty. The best customers from all around the world darkened our door. Everyone was always welcome. We welcomed some superstars but the ones closest to our hearts were the ordinary people that kept us open through good and bad times. Friends are too many to mention but u know who u are. We will meet again. To my landlord I say thank you. U treated me like a member of your family. The Parlour will always live on thru Celtic. We will always be boys at heart. Thank you all."
The two-level Irish bar first opened in 1997, and was a long-time favorite for rounds of billiards, private parties and Irish plates.
Towards the end of 2019, the owners hired a new chef, updated the menu and renovated the space.
But then the pandemic came, making survival an every day challenge for every New York City bar owner.