Even though most New Yorkers flee the city during holiday weekends, Manhattan is still a great place to spend your Fourth of July. Whether you want to dine locally, gather your friends and family for a picnic or a barbecue, or enjoy a local event, there are plenty of ways to celebrate the Fourth of July on the Upper West Side!

Festive Food
When you think of the Fourth of July, you likely recall the all-American classic recipes. There's nothing like hamburgers and hotdogs to stir up some delicious, old-fashioned summer fun. The Fourth of July always demands a feast, and we recommend starting at these popular UWS restaurants.
JG Melon
480 Amsterdam Avenue (corner of 83rd Street)
Just like the green checkered tablecloths and melon-covered walls, the burgers at JG Melon are iconic. JG burgers are fried and perfectly greasy, and served with melted American cheese. The pickles and onions they're served with are all the burger needs. Make sure you save room for their famous cottage fries. Finish off your meal with some cheesecake or pie. It doesn't get more classic than this.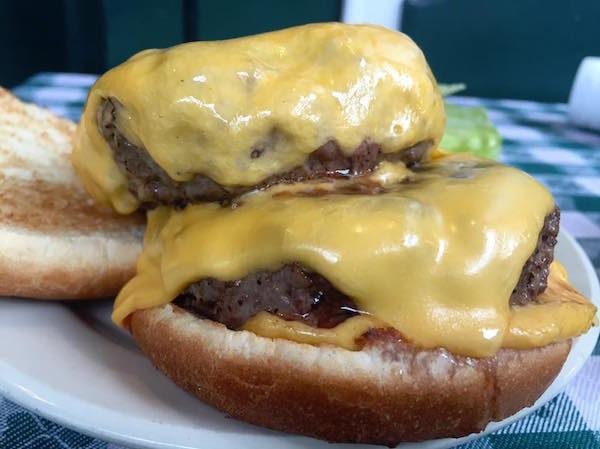 GETE Burgers
522 Columbus Avenue (between 85th and 86th Streets)
While Good Enough to Eat has been serving up American comfort foods on the Upper West Side since 1981, the more recently opened GETE Burgers is the hero for this July 4th. Their menu includes all of your favorites, from amazing burgers, to marinated roasted chicken, crispy fried chicken, and a wide selection of brews to go with your meal. GETE Burgers stands out in the crazy milkshake department too. Grab a burger and a milkshake on the Fourth of July and you'll immediately feel in the spirit.
Advertisement
Gray's Papaya
2090 Broadway (corner of 72nd Street)
Look, let's face it. Gray's Papaya is a hot dog and juice spot. It's no-frills, and it's the OG. Gray's has been pumping out dogs since way before my time, and probably before yours. It's not a sit down fancy-pants restaurant, and maybe it's not for the faint of heart. Gray's is just meant for a great hot dog at a great price. And it doesn't get more quintessential NYC or American than that.
Luke's Lobster
426 Amsterdam Avenue (between 80th and 81st Streets)
The famous lobster roll is summer on a sandwich for many people. Luke's preparation is simple: chilled lobster meat, mild seasoning and a drizzle of butter on a hot buttered roll. If the UWS is the closest you're getting to the beach this Fourth, stop by for some seafood. Or try their lobster and crab grilled cheese! They even have catering, so you can bring the beach to your party.
https://www.lukeslobster.com/location/lukes-lobster-upper-west-side
Shake Shack
366 Columbus Avenue (corner of 77th) 
2957 Broadway (at 116th)
No matter where you stand on the Shake Shack vs. In-N-Out debate, one thing is for sure. Shake Shack is reliable. The burgers have that fast-food craving appeal, and the fries (especially when covered with cheese) are in a league of their own. Get a shake, some burgers and fries to-go, and sit in Riverside or Central Park. Thank me later.
https://www.shakeshack.com/location/upper-west-side
4th of July Desserts
Some of us are Betty Crockers in the kitchen, and have been baking red, white, and blue cakes in preparation. For all of those who aren't – don't worry. We've got you covered.
Ice Cream Trucks of the UWS
For anyone who doesn't feel like baking dessert, we recommend taking a walk on over to Central Park West. On any given day, ice cream trucks line up from 77th to 81st Street. The melt-in-your-mouth soft serve is perfect for a hot day, and comes at a cheap price, too.
Advertisement
Magnolia Bakery
200 Columbus Avenue (at 69th Street)
Magnolia is famous for classic American desserts. What does that mean exactly? Banana pudding, and lots of it. Bring their banana pudding to your Upper West Side July 4th gathering, and you'll be the hit of the party. If you can't be convinced to go banana, then the confetti cake or classic pie are great options too. They come in fruit flavors, and change seasonally. Apple pie anyone?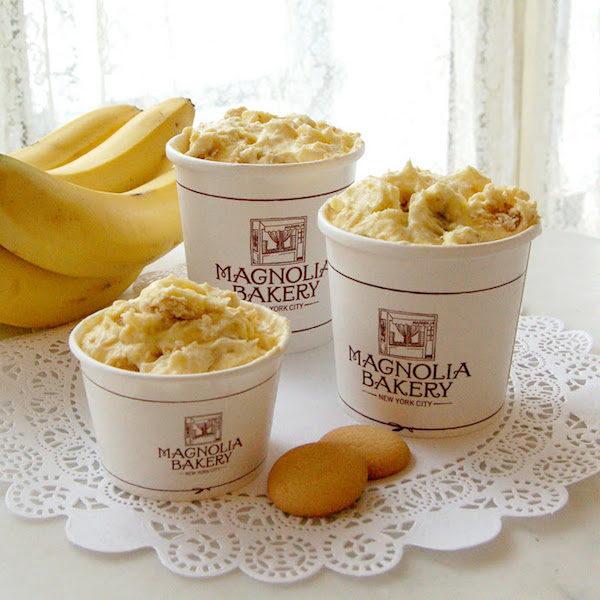 https://www.magnoliabakery.com/locations/upper-west-side
Emack & Bolio's
389 Amsterdam Avenue (between 78th and 79th Streets)
Emack & Bolio's invented the flavored cone in 1980, and they've been popular ever since. For those looking for something that's All-American for your kids this Fourth, here you have it. Emack & Bolio's has cones dipped in classic breakfast cereals – Rice Krispies, Fruit Loops, or Fruity Pebbles! They have tons of ice cream flavors and the shop is old-fashioned and nostalgic. No matter which flavor you choose, you can't go wrong with this UWS ice cream spot!
Picnicking & Grilling
Stock up on meat and veggies, then fire up the grill! Cookouts are a huge part of celebrating Independence Day. The holiday is practically synonymous with outdoor feasting, which means the pressure's on to find a prime picnic spot and a safe place to grill.
Central and Riverside Park Picnics
If you pack a basket, a blanket, and know the right place to spread out, Central Park and Riverside Park are the perfect settings for a celebratory picnic.
In Central Park, The Great Lawn, spanning from 79th to 85th Streets, is a grassy, sunny oasis, and serves as one of the best picnic spots in the whole city. It's on the quieter side and is surrounded by trees along the outskirts.  For a rowdier option that usually draws crowds, Sheep Meadow is the place to be. This 15-acre picnic spot spans between 66th and 69th Streets, and is a favored spot for picnics, suntanning and frisbee.
If you favor going further west, the Riverside Park Promenade is the place to be. You can walk beneath the West Side Highway on one of many paths, and find yourself right on the Hudson River waterfront. There are sunny stretches of grass that are perfect for sprawling out on. Watch the sailboats pass by as you lay out a blanket and relax.
Here's what you should bring to your picnic in the park.
And some more sweet UWS picnic spots!
Advertisement
Central and Riverside Park Grilling
Usually, grilling or barbecuing is not allowed in Central Park. However, exceptions are made on three days every year. One of these days is luckily the 4th of July! Barbecuing or grilling on the 4th is recommended in areas north of 96th street, due to the crowds in the southern end of the park. On the West Side, it's recommended that you grill on the Great Hill. Here's some more info.
If you want to barbecue in Riverside Park, you can do so at 145th Street.
Fourth of July Events on the UWS
Westside Community Garden BBQ
123 West 89th Street (between Amsterdam and Columbus)
In addition to planning your own gathering, the Westside Community Garden provides an event to the community every year. Starting at 6pm, they'll be serving up burgers and hot dogs in a beautiful setting, surrounded by flowers and trees. This family-friendly event will take the stress out of planning your own shindig, and is a great way to enjoy some grilled food on the holiday for free.  The Garden states that folks can bring their favorite sides as potluck too. They also will be supplying soda and wine. You can find the event listing here (just scroll down to "July").
Midsummer Night Swing: Bobby Valentín Orchestra
Damrosch Park ( view on map )
For lovers of salsa music, and beginners! On July 4th, Lincoln Center's alfresco dance-a-thon gets into the groove when the Bobby Valentín Orchestra performs as part of 2019's Midsummer Night Swing series. Show off your fancy footwork, or if you're still learning, come early and take a free dance class to learn the dips and spins.
Find more details about the performance here.

HAVE A HAPPY FOURTH OF JULY ON THE UPPER WEST SIDE!
Join the official Upper West Side newsletter: