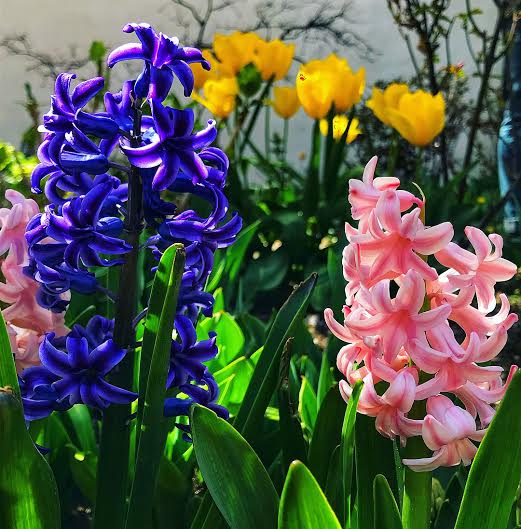 Two opera performances will be taking place at the West Side Community Garden this month. Mozart's The Magic Flute on Wednesday, June 21 at 6:00 p.m. and Bizet's Carmen on Wednesday, June 28 at 6:00 p.m.

Both performances – presented by On Site Opera, "New York's pioneering opera company rooted in site-specific storytelling and the immersive experience" – will be free and open to the public. Reservations can be made through the link at the bottom of this article.
Advertisement



This will be On Site Opera's first performance at the garden since its 2017 production of Mozart's The Secret Gardener.
"From The Magic Flute's epic tale of growing up and learning to love, to Carmen's Spanish-inflected score bursting with passionate and well-known melodies, Opera in the Garden invites an incredible cast of singers to bring these works to life in a celebratory evening of music," reads a press release. "The performance on June 21 will showcase a 60-minute concert of excerpts from The Magic Flute, featuring a talented cast including sopranos Maggie Finnegan and Cristina Maria Castro, mezzo-soprano JoAnna Vladyka, tenor Aaron Blake, and baritone Mario Diaz Moresco, accompanied by pianist Candace Chien and flutists John Romeri and Ginevra Petrucci. The concert will be sung in German, with English supertitles available via an app. On June 28, soprano Sara Beth Pearson, mezzo-soprano Caitlin McKechney, and Chad Kranak, accompanied by Cris Frisco, will perform excerpts from Carmen. This performance will be sung in French, with English supertitles. Both concerts will be narrated by On Site Opera's Artistic Director Eric Einhorn."
"With the garden at peak bloom, we are excited to invite the community to enjoy an evening of opera for all ages and welcome summer in New York City," notes Piper Gunnarson, On Site Opera's newly named General Director and CEO. "Hosting concerts for our friends and neighbors enhances the beauty of our lush sanctuary, and we are so pleased to bring On Site Opera back to the Garden this month," adds Judy Robinson, President of the West Side Community Garden Board of Directors.
The West Side Community Garden is located at 123 West 89th Street between Amsterdam and Columbus avenues. To learn more and to reserve a spot, click here.