There's a common adage that you can't step outside in NYC without spending at least $20, but we would like to think you can buck that trend with just a little ingenuity. And as the weather gets warmer and the days stretch out a little longer, who's to say you can't have a little free fun this springtime?

Below, we've rounded up the best free things you can do on the Upper West Side from now until mid-June. Have fun, and save that $20 for a half-bottle of pinot.

Advertisement
The Annual Tulip Festival at the West Side Community Garden
Two full weeks of blooming means double the chances to enjoy the dazzling flowers at the Annual Tulip Festival, held at the West Side Community Garden! One of the Upper West Side's prettiest public spaces will celebrates its 45th year beginning on April 20th, so be sure you SPRING over (get it) and thank the friendly volunteers for keeping such a lovely oasis up and running!
View this post on Instagram
Celebrate Nature at the Lotus Garden
The best kept secret on the Upper West Side is open again for another season of beautiful blooms, and if you haven't heard about it yet, the Lotus Garden is well worth checking out! This secret garden on the roof of a parking garage on 97th Street. It's free and open to the public from 1-4pm on Sundays, but a $20 yearly donation gets you key-holder access to visit the garden at your leisure from now until the end of fall! Take a deep breath and forget the city buzzes just below you — and make sure to spend a few minutes relaxing at the koi pond!
View this post on Instagram
View "Outsider" Art at the American Folk Art Museum
This completely free museum on the UWS features art by self-taught American artists and others outside the conventional and classical fine art world. A current exhibition explores folk art as a business from the 1700s to now, and the museum is jam-packed with weird, unique, and thought-provoking finds to make any art lover "hmm" and "aha."
Advertisement
Spend a Jam-Packed Hour at the American Museum of Natural History
The American Museum of Natural History is already pay-what-you-can, so if you really wanted to, you could pay nothing and get in for free (I'm going to gently recommend you don't do that, though). But for the last hour of business (approximately 4:45pm to 5:45pm, but ask early and you might get lucky), the museum is completely free for all! You'll be amazed at how much you can squeeze in to 60 minutes. Here's a hint: the Hall of Ocean Life is to the left and then the right. We all know you're here for that enormous blue whale.
View this post on Instagram
Shakespeare in the Park (May 21st – June 23rd)
Get ready to wait on line! One of NYC's best free attractions is also one of its most popular and most-coveted. Hopeful theatergoers start lining up in at the crack of dawn for a chance to receive tickets to this yearly free outdoor Shakespeare performance. This year, the Public Theater troupe has chosen Much Ado About Nothing and Coriolanus as the two works they'll stage — both sure to be delightful experiences. If you're not the waiting-4-hours-in-line type, the theater also boasts a competitive but also-free online lottery.
Read more about Shakespeare in the Park 2019.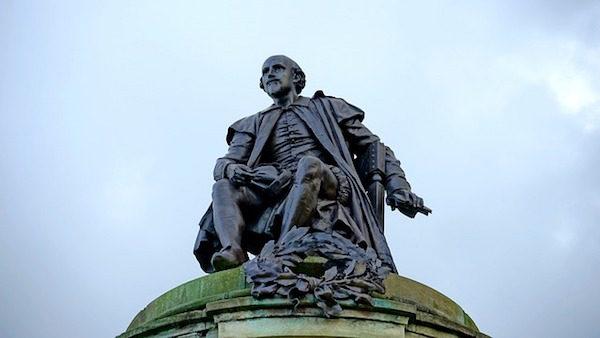 UWS Newsletter Sign-up: