Unless you have been under a pile of snow, you know Frozen 2 hits theaters tomorrow (Thursday)! On the Upper West Side you can see the movie at AMC Lincoln Square 13, AMC 84th Street 6, and AMC Orpheum 7. This sequel will explore why Elsa was born with her magical powers and the truth about her past. The answers are out there and she will go into the unknown to find them. She will face all kinds of dangers, but with the help of her loving sister Anna, and her friends Kristoff, Olaf and Sven she knows she can face anything.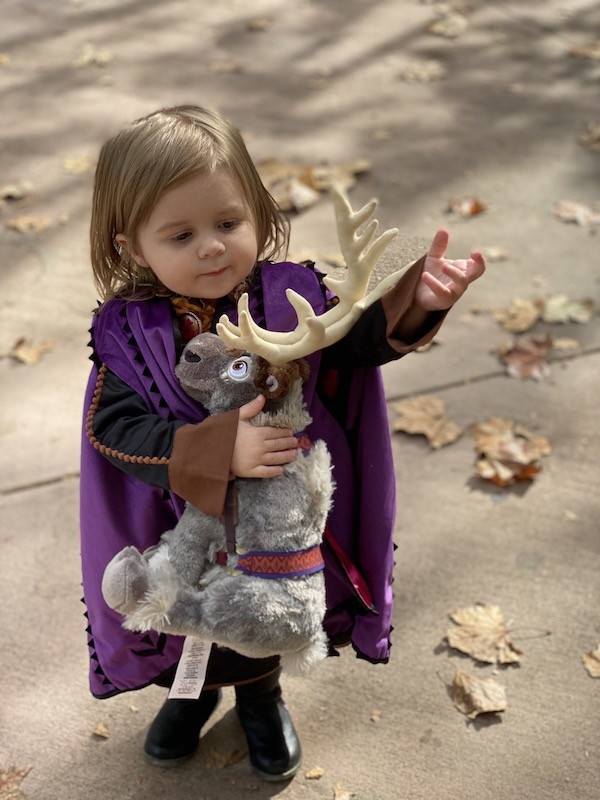 If you or your kids are anything like my daughter, seeing the movie is simply not enough. There is seriously some love for Anna, Elsa, Kristoff, Olaf and Sven! Below are some fun activities to check out for all you Frozen fans.
Frozen Movie Soap Night!
Thursday, November 21st from 4-6pm
Little Shop of Crafts at 711 Amsterdam Avenue (between 94th and 95th Streets)
For the first time in forever come celebrate the release for Frozen 2, at party for Princesses and Princes! Little Shop of Crafts will show you techniques to create your own usable soap with magical flurries inside. Recommended for ages 5 and up. Cost is $38 per person and includes pizza, juice and the soap!
Advertisement
LEGO Frozen 2 Build Event
Saturday, November 23rd at 2pm
Barnes and Noble at 2289 Broadway (between 82nd and 83rd Streets)
Return to Arendelle by building your own LEGO castle! You get to take your castle home with you and it will be a festive time! For ages 7-12. Signups are required.
Frozen Movie Paint Night!
Saturday, November 23rd at 4pm
Little Shop of Crafts at 711 Amsterdam Ave (between 94th and 95th Streets)
Another way for Princesses and Princes to celebrate is to create their own pottery bank in the shape of Elsa's Ice Castle! For ages 5 and up. Cost is $45 per person and includes the memorable castle bank, pizza and juice.
Check out the Frozen 2 Inspired Windows at Saks
Monday, November 25th
611 Fifth Avenue (between 49th and 50th Streets)
The big opening will be on November 25th, but the light show will run on a nightly basis throughout the holiday season.  The six windows of the flagship store will bring to life scenes from the new film. You can follow Anna and Elsa on their journey into the unknown. There is also a Frozen 2 Enchanted experience you can purchase tickets for.
Idina Menzel Live
Wednesday, December 11th at 8pm
Carnegie Hall at 881 Seventh Avenue (between 56th and 57th Streets)
Idina Menzel aka Real Life Elsa will be performing. Menzel rose to fame in her performance in the Broadway hit Rent. She is a Tony Award winning actress and her voice is one of the most iconic of our time.  This event is for adults.
If you are looking to dress up for any of these events, you can check out Claire's at 2267 Broadway near 82nd street.  They have a great selection of dress up, dolls, and everything Frozen.
[adrotate banner="58″]