With a near perfect review rating from 390+ independent clients on the UWS, FunFit Kids has earned a reputation as a great place for kids to learn and play. Husband and wife power team, Danny and Robyn, own and run FunFit Kids and are excited to let our community know about their new program called Beyond the Bell All Day. This program is starting in the fall for children in Kindergarten through 3rd Grade.

Pods are the learning and socializing solution many parents have been turning to during this unprecedented time. Beyond the Bell will use pods, pairing of same grade children into small groups of 8 to 10 kids, who will have access to supervised remote learning, tutoring, psychical activity and much more. These pods will stay together throughout the semester. The beauty of this program is that all of the pairing and coordination is done for you, so you won't have to stress about finding your own pod!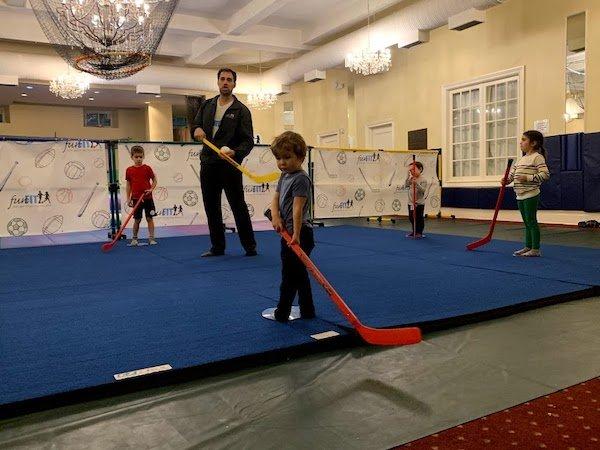 "We wanted to create a solution for the new normal in our community. We're here to offer support for a blended learning program that kids will love, and will make the lives of parents much easier," said Danny.
FunFit Kids founders Danny and Robyn are also parents, and have been in the Upper West Side community for many years. Clients repeatedly say how effective Danny is at instilling the value of maintaining fitness of body and mind as a lifestyle.
For over 10 years, Danny has led experiential learning and after-school programs for children. He's now ready to put this skillset to work, helping parents avoid scheduling conflicts while their kids are out of school. FunFit Kids solutions will allow parents to keep their jobs while their kids can be in a safe learning environment.
The core of FunFit Kids has always been to get kids to move, have fun, and learn while gaining self-confidence. They offer a variety of programs for all ages, from GoFit Baby to All Stars at age 7. They also offer an alternative preschool, music, art, open play, camps and a busy after-school program. Many of these programs will continue to run this fall.
"My little one had a great time and even made friends in the space, which by the way is huge, probably the biggest space I've seen on UWS. It's one of the only open play spaces that has music, which made for a fun atmosphere. We will be back, and may even sign up for a monthly pass (which is not pricey!)," said client Jenna.
In addition to regular programing, which has a robust schedule, Beyond the Bell All Day will offer two program options for families to choose from: The half day option is from 9:00am-12:15pm and the full day option is from 9:00am-4:00pm. FunFit Kids will also offer early drop off starting at 8:15am and late pick up the runs till 5:15pm for parents who need the extended hours.
Each program includes activities your kids will enjoy and learn from including art projects, outdoor games and music classes. Each child will be supervised during their remote learning work each day. There is also an option to add on private tutoring if your child needs help in any area of their studies!
Safety will be a cornerstone of how the program is run. Danny, Robyn and their phenomenal team are preparing to keep kids safe and healthy by taking a number of precautionary steps. Each day kids will be checked for fevers with contactless thermometers and screened for any COVID-19 symptoms. Staff will wear masks at all times, and kids will be encouraged to wear masks as much as possible. Sharing of school materials and sports equipment will be limited and there will be dividers between desks to ensure safety and concentration. The facility will be thoroughly cleaned every day.
Fresh air is vitally important, and FunFit Kids has permits to bring the kids to Central Park. Almost any sport you can dream of is on their list to choose from!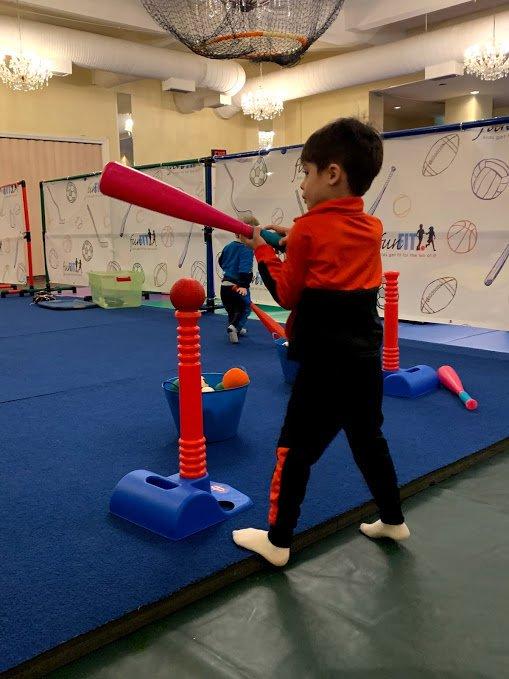 Classes will be held at FunFit Kids headquarters, located at 550 West 110th Street, with 3,000 square feet of space for play and classrooms. A second location on the lower part of the UWS will be announced shortly.
This dream options for parents nervous about the coming school year is in high demand, so parents should be in touch with the program as soon as possible since spots will fill up. There is also an opportunity to create a pod with a group of students from your child's school. FunFit Kids has already been in touch with schools who are interested in helping find like-minded families looking for this option. If you would like to discuss bringing in a pre-established group, please be in touch with Danny and he will get your group set up.
Danny can be reached at info@funfitnyc.com.
For more information about FunFit Kids programs you can check out their website: funfitnyc.com.
For more information about FunFit Kids remote school support program please visit remoteschool.nyc.