Restaurant closings are sadly not slowing down. We continue to hear about more and more of them shutting down – including some long-time tenants.
La Caridad – 2199 Broadway (78th Street)
While we've been unable to reach the owner directly, several of our readers noticed the restaurant being emptied out a few weeks ago, and the phone number is 'not currently accepting messages because voice mail has not been set up.' We've reached out to them via social media pages as well, but no answer. La Caridad has been a fixture on the UWS since 1968. Let's hope there is a resurrection, but the signs don't look good.
107 West –  2787 Broadway (between 107th and 108th Streets)
A few weeks ago, one of our readers noticed that the interior had been emptied out. This weekend, she saw a 'for rent' sign on the door. 107 West first opened in 1987.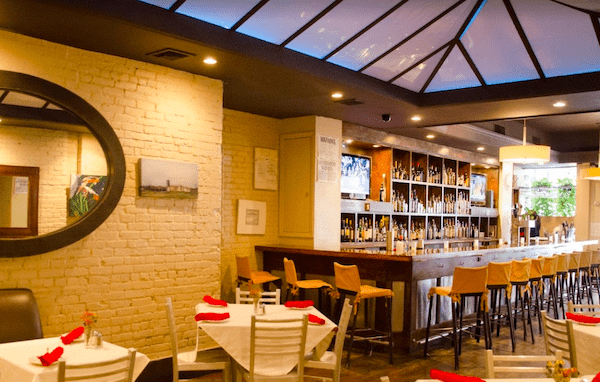 Grill 212 – 212 West 80th Street (between Amsterdam and Broadway)
The owners of this Middle Eastern and kosher restaurant have confirmed that it has permanently closed. This is the second kosher eatery to recently close. Ali Baba just shut its doors at 515 Amsterdam Ave, after operating since the mid-1990s. But, in brighter news for kosher diners, Pastrami Queen will be replacing Fine & Schapiro.
Floating Mountain Tea House – 239 West 72nd Street (between West End and Broadway)
A message posted on Yelp, dated July 11th reads as follows: "Floating Mountain Tea House closed its Upper West Side location and moved to a beautiful property in Upstate New York in Croton-On-Hudson. This new serene location welcomes guests online and in-person (by appointment – please e-mail hello@floating-mountain.com) for tea sessions, tea ceremonies and Sunday Morning Meditation. Our virtual membership program, Mountain Top Tea Circle, invites you to a closely knit group of people, who enjoy the highest quality Chinese tea exclusive to Floating Mountain and a weekly virtual meeting with comprehensive content on the art and science of tea, and everything in between. Our online shop remains open with authentic Chinese tea, available for sale."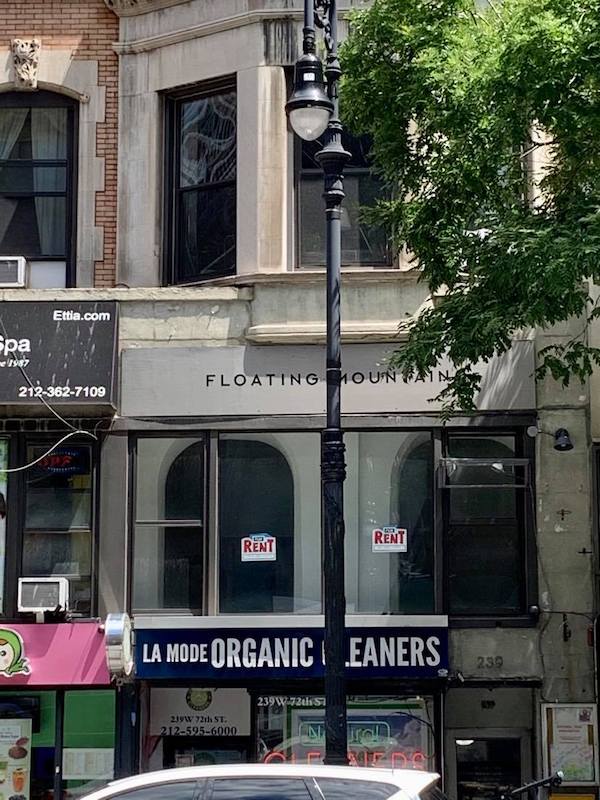 Pokebab – 2047 Broadway (between 70th and 71st Streets)
The poke bowl spot has been emptied out, with a for lease sign on the door. They first opened in May 2018.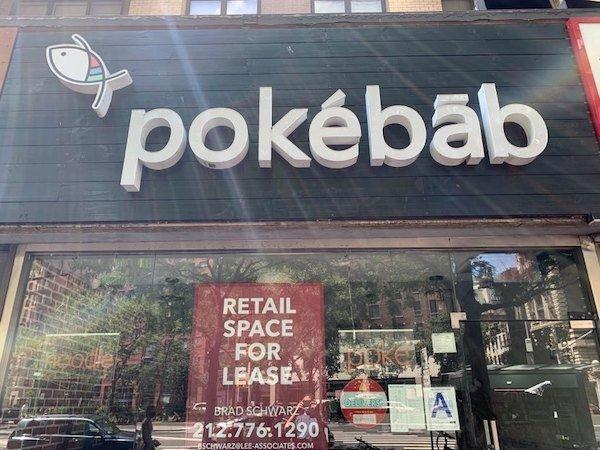 Amsterdam Gourmet Deli – 401 Amsterdam Ave (at 79th Street)
A sign in the window reads "Closing out: 50% off", but as of Sunday around 4pm, the lights were out and the phone had been disconnected.
Nanoosh – 2012 Broadway (between 68th and 69th Streets)
The interior has been emptied out and the phone line has been disconnected. We've now gotten word that the company is going bankrupt and is closing all NYC stores.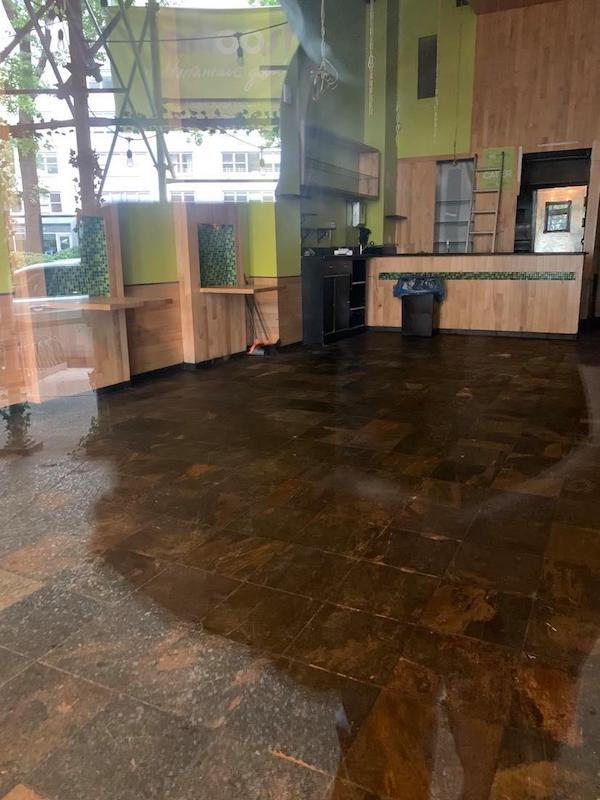 If you're aware of any other recent closings, please leave a comment or feel free to email us.