After a two-year pandemic-related hiatus, the 37th annual Hippo Playground Spring Fair is scheduled for Sunday, May 1 from 10am-4pm (at the Hippo Playground, 91st Street in Riverside Park). Activities will include pony rides, a petting zoo, games, bouncy houses and a slide.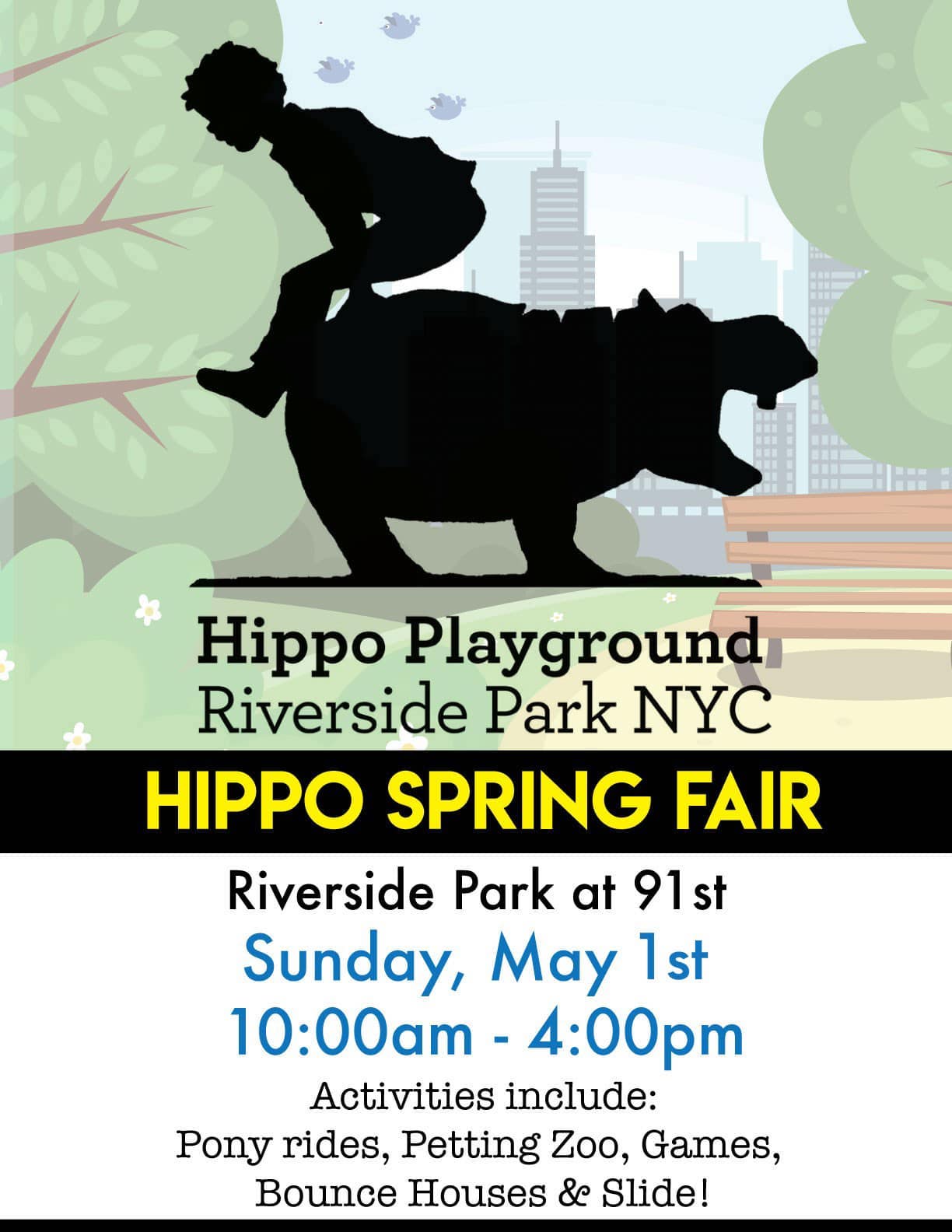 Proceeds from the fair will finance the Hippo Playground's summer programming; this includes Art in the Park classes and a summer concert series. Proceeds will also fund upgrades and enhancements for playgrounds throughout Riverside Park.
A representative from The Hippo Playground Project — the volunteer-group which manages and maintains the site — told us they're working on confirming ticket and wristband pricing and will share that info as soon as they can. They're also hoping to soon have a link for presale orders.
To stay up to date, follow @HippoParkNYC on Facebook or @hippoplaygrounduws on Instagram.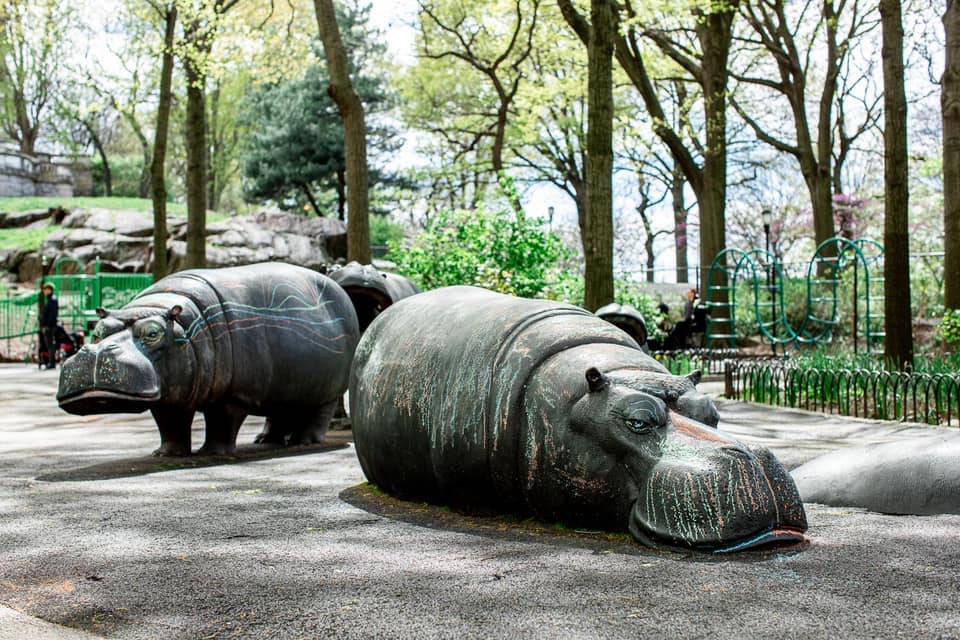 In the 1980s, a group of moms saw the need to renovate the Hippo Playground — as it was "unsafe and unsanitary" and located in an isolated area which was "attractive to vagrants," in addition to having substandard equipment. Seeing a need to step it up, volunteers formed The Playground Project and worked in collaboration with the community and Parks Department "to 'take back' the playground for their children."
"Today, volunteers from the neighborhood, known as The Hippo Playground Project, carry forward the intent of the founders by ensuring that the playground continues to be a safe and attractive place for play."