In 1982, a group of first-generation Dominican immigrants started a summer softball league in Morningside Heights as a way to build community among middle-class working families and the students of Columbia University. Originally known as the Maria Trinidad Sanchez League, named after one of its founders, the league's purpose was to bring the new residents together with an outlet to celebrate culture and tradition. When the pandemic hit in 2020, it put the league on the sidelines, but now it's back with a new name — and it's being run by those who grew up with it.

"I had to bring that feeling back," said Roberto Gomez, 34, president of the new Upper West Side League. "The league is a reflection of the community," Gomez went on to say. Several local "mom and pop" businesses — X93 Fitness, Lyla's Bodega, Lion's Head Tavern, I Love My Hood, Manhattan Deli Plaza, Corniel Barber Shop and DLC Dry Cleaning — have joined to sponsor teams. The 2022 season starts this Sunday with an 8 a.m. baseball practice for kids with Coach J.R. Perez, followed by a 12pm ceremony before the first pitch at 1 p.m. in Morningside Park at West 110th Street, Field 1. When asked how he feels about the upcoming season, Gomez responded, "The community is happy. The league unifies community, sports and local business."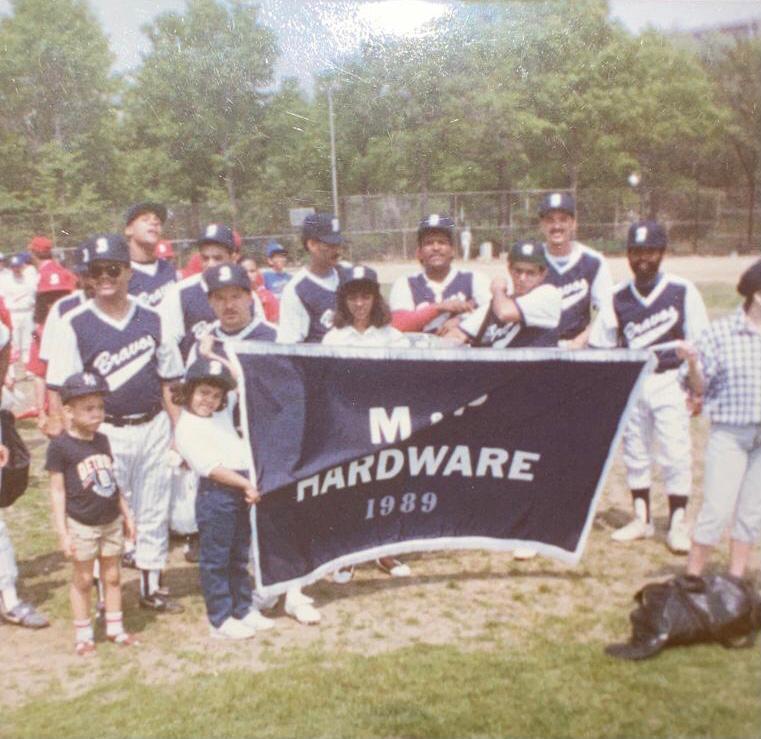 This Sunday's opening day will showcase a four-team softball tournament with Da Ave, Los Bravos, San Cristobal and PPBA (Perez Performance Baseball Academy) competing for Upper West Side League bragging rights. There will also be a raffle and giveaways, food, games and entertainment, and the start of a Meet Your Community Speaker Series featuring local leader meet and greets.
Gomez is working with Ramón Jando Henriquez, 77, also of the Upper West Side. Henriquez is a seasoned veteran of the original Maria Trinidad Sanchez League and will serve as commissioner of the new Upper West Side League. The pair are looking to foster a new generation of athletes and community organizers.
Advertisement



"Whether it's tackling social change issues or rolling up our sleeves to rebuild an outdated park, our guiding principle is to ensure the youth of our community and future organizers of the Upper West Side have the resources necessary to take things to the next level," they said in a joint statement.
The Upper West Side League is currently looking for sponsorships to help the children of the UWS with baseball clinics. Plans are in place to add football and basketball, leadership building and civic engagement training with a one-on-one approach. Anyone interested in contributing can contact them at @upperwestsideleague on Instagram.