There's so much to do this holiday season! Please enjoy our 2019 holiday guide to the Upper West Side, and make sure to bookmark this page as we'll be adding updates.

Click each title link to learn more!
The Macy's Thanksgiving Day Parade
This year's parade takes place on November 28th, beginning at 9am. Our summary covers the parade route and the floats and balloons you can expect to see!
George Balanchine's The Nutcracker at Lincoln Center
Performances will begin on November 29th at the David H. Koch Theater, continuing through early January of 2020. The magical production features 90 dancers, 62 musicians, 32 stagehands and 2 casts of fifty young students each from the School of American Ballet.
This family-friendly performance will be coming back for the second year in a row. Shows will begin on December 1st, and will take place throughout the month at Theatre 71 (152 W. 71st Street, 10023, right off Broadway).
Tavern on the Green's Christmas Tree Lighting
The restaurant's fourth annual tree lighting is open to the public, and will take place on December 3rd from 5-7pm. The evening highlight will be a twenty-foot tree covered in over two thousand ornaments and ten thousand lights, with a design inspired by the history of the UWS restaurant.
Broadway Mall's Winter Lighting Ceremony
Lit up trees, free refreshments and a choir performance will take place at Verdi Square on December 3rd at 5:30pm.
This free holiday event will be taking place at the Shops at Columbus Circle every Monday until December 9th.  On each Monday at 5pm, free musical performances will be taking place on the second floor mezzanine!
The 20th Annual Winter's Eve at Lincoln Square will be held on Monday, December 2nd from 5:30-9pm.
Columbus Circle Holiday Market
The market will be running from December 4th to December 24th. Check out which vendors will be there!
The Central Park Holiday Lighting
This stunning spectacle will be taking place in Central Park on December 5th!
Advertisement
The TurnStyle Holiday Market
The underground market runs until December 31st, with eighteen seasonal vendors joining the regular kiosks, offering great food and a wide variety of gifts.
Harry Potter in Concert at Lincoln Center
Harry Potter and the Sorcerer's Stone will be scored by John Williams live at David Geffen Hall. Performances run from December 11th to 14th.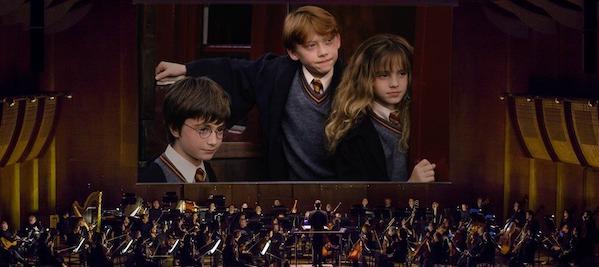 A White Christmas Singalong at Symphony Space
On December 11th at 7pm, audience members will be able to join in on the best songs from the 1954 classic with stars Bing Crosby, Danny Kaye, Rosemary Clooney, and Vera-Ellen!
Jazz at Lincoln Center's Big Band Holidays Concert Series
Managing and artistic director, Wynton Marsalis, together with music director, Marcus Printup, present their annual Big Band Holidays concert at the Rose Theater at the Time Warner Center. Performances run from December 18th to 22nd.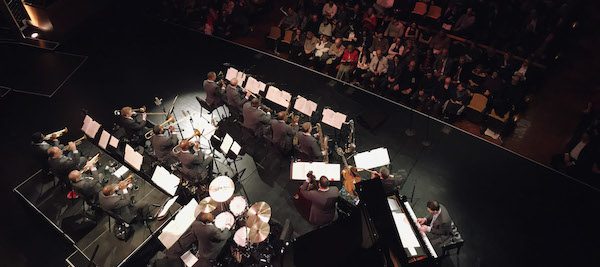 The 40th Annual Winter Solstice Celebration
Paul Winter's annual concert at The Cathedral of St. John The Divine will run from December 19th through 21st.
This will be the 13th annual Chanukah on Ice NYC, and it will take place at Lasker Rink on December 22nd from 5-8pm. Participants will skate to live Jewish music throughout the night, accompanied by a life-sized dreidel mascot. Attendees will enjoy complimentary hot drinks, hotdogs, soup, latkes and traditional latkes and holiday doughnuts. A giant hand-carved Ice Menorah will be lit in a special Chanukah ceremony halfway through the event.