The Riverside Park Conservancy will be throwing a beach party at Ellington in the Park on July 25th from 6-9pm. This will be their very first "Hudson Beach Party"!

Located by 105th Street in Riverside Park, Ellington in the Park is an awesome, not too rowdy place to drink outside – as well as a great place to take your dog!
The bar has an upper and a lower level.  The lower level (where you can sometimes catch live music) faces "Hudson Beach", which is a huge sanded playground area.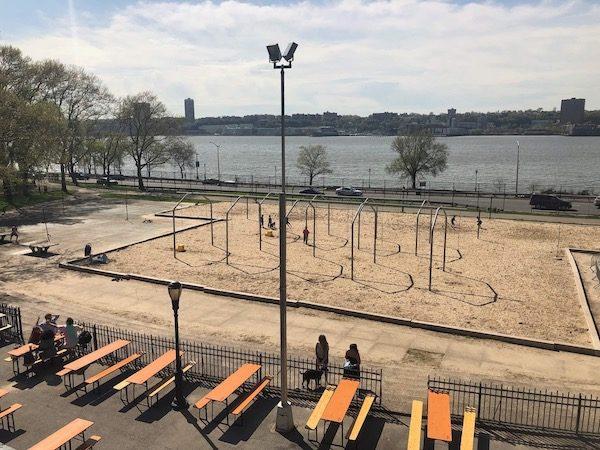 Tickets to the Hudson Beach Party will come with an open bar with beer, wine and soft drinks, appetizers, live music and games!
Proceeds from all sales will go towards care and restoration of Riverside Park.
Here is the official flyer: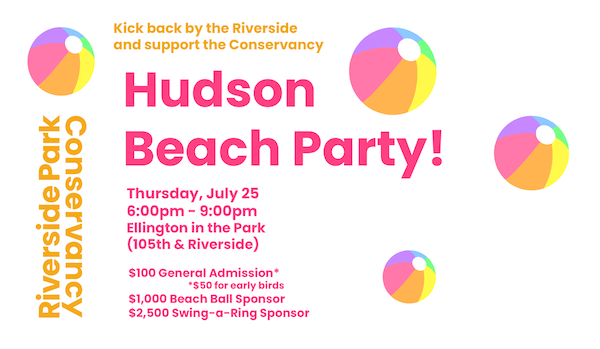 And here's the official event page where you can buy tickets.
More outdoor fun to be had:
Join the UWS newsletter for more outdoor fun!