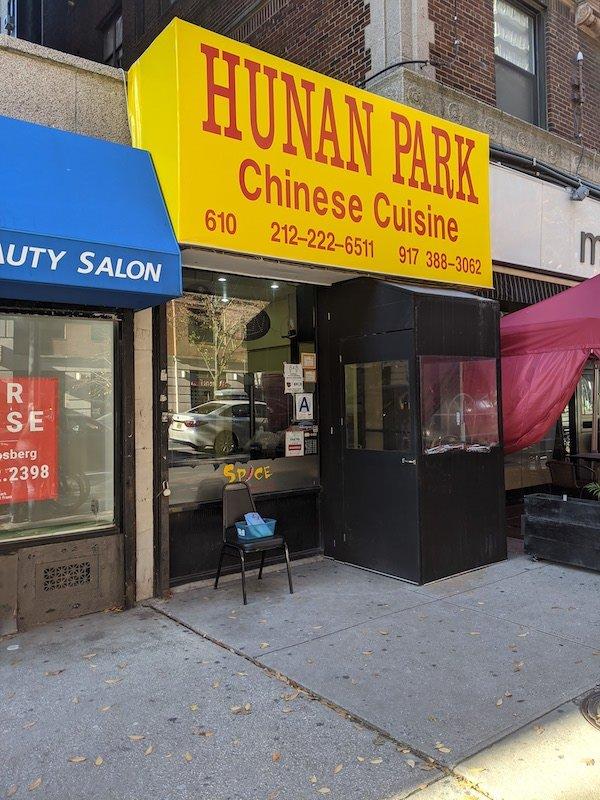 Hunan Park, which was previously located at 721 Columbus Avenue (at 95th Street), has relocated to 610 Amsterdam Avenue, between 89th and 90th Streets – thanks to Bobby D for the tip.
We received a lot of emails from readers wondering what the Chinese restaurant's status was, so we're glad to be reporting this news.
Hunan Park is currently offering take-out only. They can be reached directly at (212) 222-6511 but they're also available on delivery platforms including Grubhub and Seamless.
In other food news, we've now been made aware that Pastrami Queen will be opening on Tuesday, December 8, and will be offering some heavily discounted rates for their first two days in the neighborhood.
We've also come to learn that Mamoun's Falafel will be opening a location on the UWS!
And during the month of December, Shake Shack will be offering a truffle-centric menu!
Get the newsletter for more updates: