Jack's Wife Freda will be opening a location on Columbus Avenue between 66th and 67th Streets. The trendy restaurant has locations in Soho, the West Village and Chelsea.

The first spot opened in Soho in 2012.
"Our menu is filled with dishes we know and love from our childhoods in Israel and South Africa (with a few New York favorites). Our love for our adopted hometown is reflected in everything at Jack's Wife Freda, from our lively atmosphere, all-day dining hours, and understated digs. Breakfast, lunch, dinner, and classic cocktails are served 7 days a week, all at reasonable prices."
Here's the menu from the Soho location.
Here's a look at the rosewater waffles, topped with Lebanese yogurt, mixed berries and honey syrup; along with a side of house cured duck bacon.
We found out about this opening from our reader – Jamie Shapiro – who also sent us this notice of a liquor license application: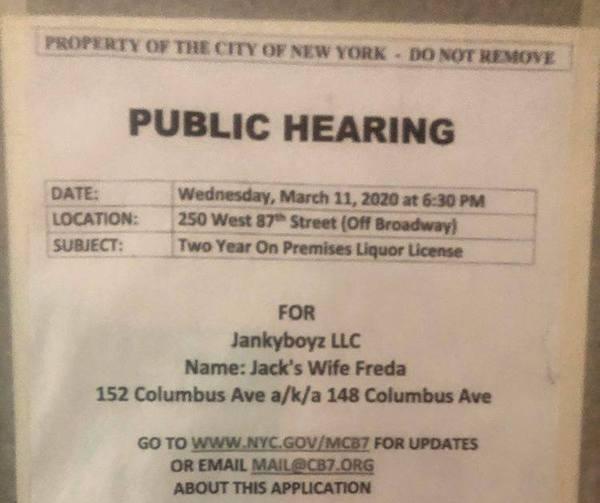 We'll keep you posted on the anticipated opening date of the new Jack's Wife Freda location!
Featured images via Jack's Wife Freda on Facebook