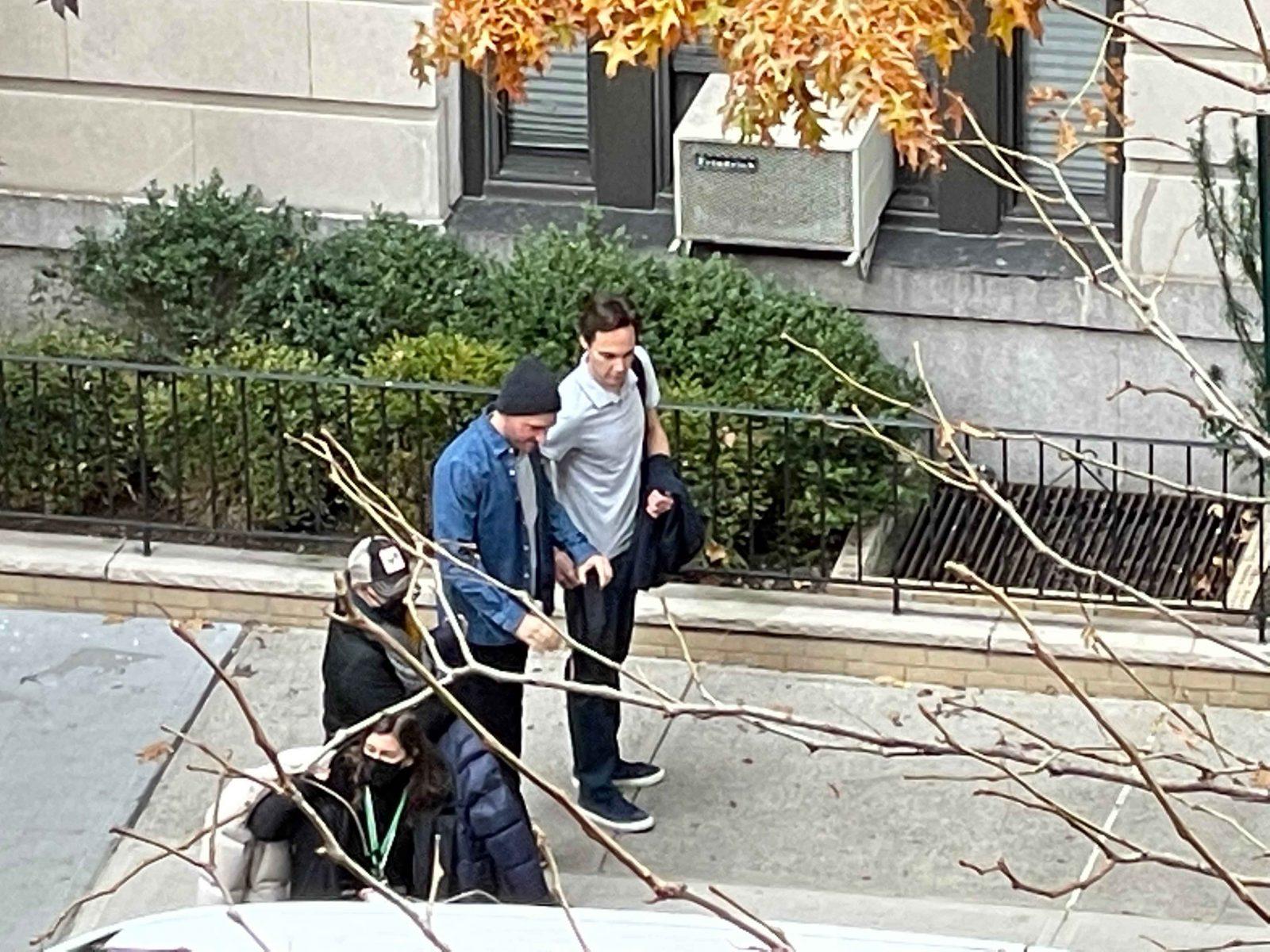 On Tuesday morning, our reader spotted Jim Parsons and Ben Aldridge filming for a new movie on West End Avenue. (Thanks to "Mark Says Hi!" for the tip and photos).
Advertisement



Parsons ("The Big Bang Theory," "Young Sheldon") and Aldridge ("Our Girl," "Fleabag") were seen between 85th and 86th streets, filming scenes on both the east and west sides of the street, for an upcoming film called Spoiler Alert.
"Focus Features has greenlighted Spoiler Alert, its film adaptation of the bestselling memoir by Michael Ausiello," according to a late July write-up on Deadline. "In the tragicomic love story, Parsons will portray Ausiello, with Aldridge playing his partner Kit."
Production appears to have just begun, according to the same Deadline article.
Sally Field will also be starring in "The story of Michael Ausiello and Kit Cowan's relationship that takes a tragic turn when Cowan is diagnosed with terminal cancer" (IMDB).
No release dates are listed as of writing.