Warm weather is here, and that means long walks in the summer sun with your pets! JustFoodForDogs, the #1 vet recommended fresh pet food brand, is looking to help you give your furry friends the energy they need to go that extra mile. The company is running a special deal for new customers with 30% off your first order!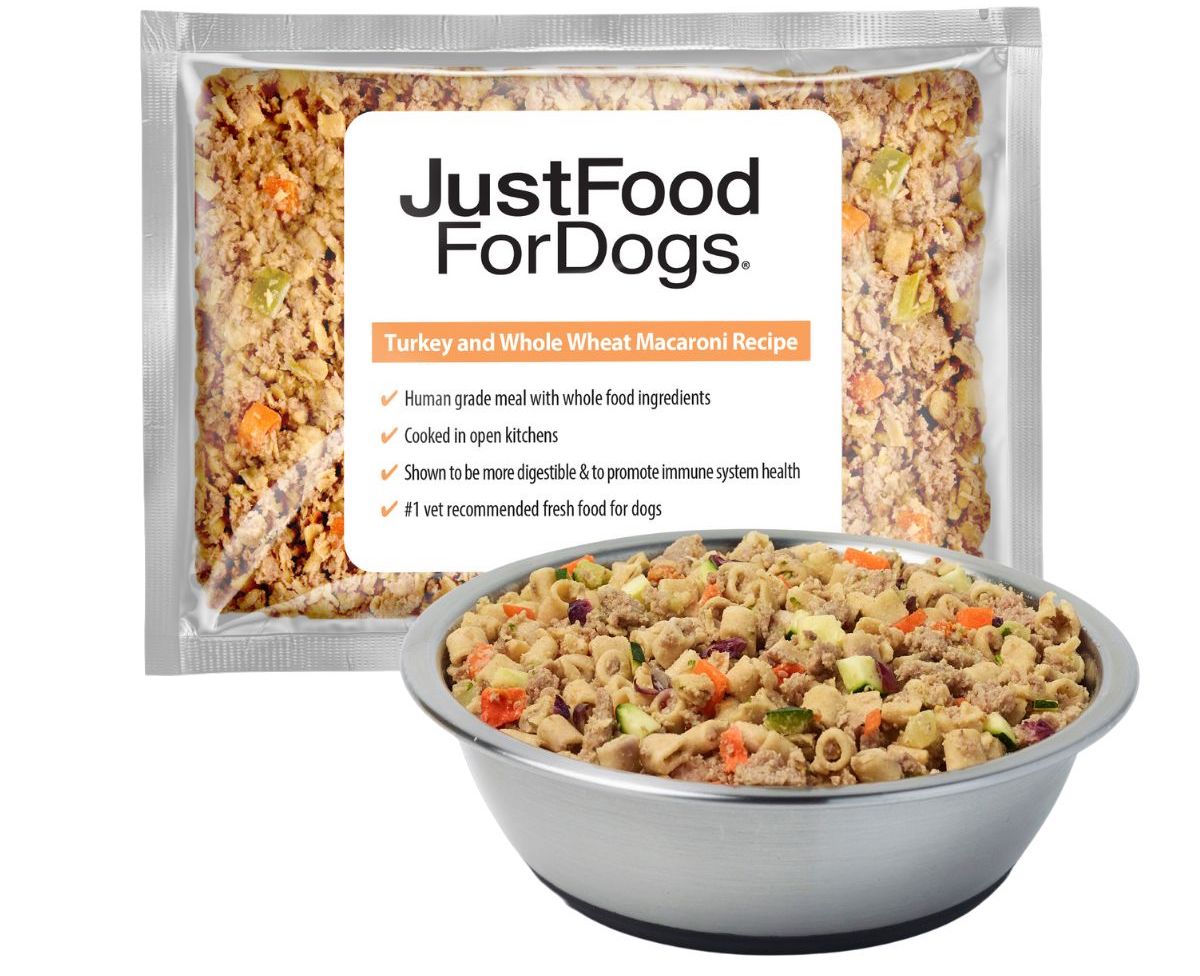 JustFoodForDogs was founded by Shawn Buckley in California. Since then, it's expanded across the country to NYC, including locations at 2025 Broadway (at West 70th Street) and at 44 Union Square West (at West 15th Street). Buckley was inspired to launch the brand after years of feeding his rescue dog Simon mainstream dog food. He did some research into the industry and ingredients, and realized that the dog food companies were basically regulating themselves. So he began cooking for Simon himself.
This location has consistently excellent service. I have ordered frozen food to be delivered multiple times, and every time, the person on the other end of the line was super helpful. I find this type of service lacking these days, but I've been impressed with every phone order at this Just Food For Dogs location. Today, Omari helped me, and she was fantastic, even finding me a discount code.
And my dog loves the food!


-Liz E.

When Simon began eating fresh, home cooked meals, Shawn saw a huge difference. So he started cooking for all his neighbor's dogs too. Before long, he wanted to give every dog a chance to taste the difference.
Just Food For Dogs is absolutely amazing!


I was blown away by the aesthetics of the kitchen, deli, an actual Chef that prepares fresh dog food, with all the vitamins, and nutrients that our dogs or cats require. The food is human grade quality, the amazing team of people that are at the Lincoln center warms my heart with the pure love they have for animals.
-Ebony M.

Since then, JustFoodForDogs has become the original veterinarian-designed fresh dog food brand offering human-grade, whole-food meals for pets. The company has done over ten years of clinical research to ensure minimal processing while retaining the nutritional power of its whole-food ingredients. They only use USDA approved meats, the same as you would find in a restaurant or grocery store, fit for human consumption. They even use the same premium suppliers as the restaurant industry, so their meals have the highest quality ingredients.
The staff there took their time to inquire about Merlin's eating history and preferences as well as weight and exercise to help determine food options and frequency. Merlín was overtly excited my only worry was disappointing him when it came time to leave. We had a wonderful experience, food is made in front of you and they have other products as well. Staff were wonderful!


-Elizabeth C.

Since JustFoodForDogs was launched, the company has undergone constant research, feeding trials and education – even offering unique formulations to address specific health needs. The result is human-grade, fresh dog food clinically proven to be more digestible and support immune system health.
Want to see it live? You can! All food is made in kitchens that are open to the public and the Union Square and Lincoln Square locations are open Monday – Saturday from 9 a.m. – 8 p.m. and Sunday from 10 a.m. – 7 p.m. Learn more at justfoodfordogs.com.