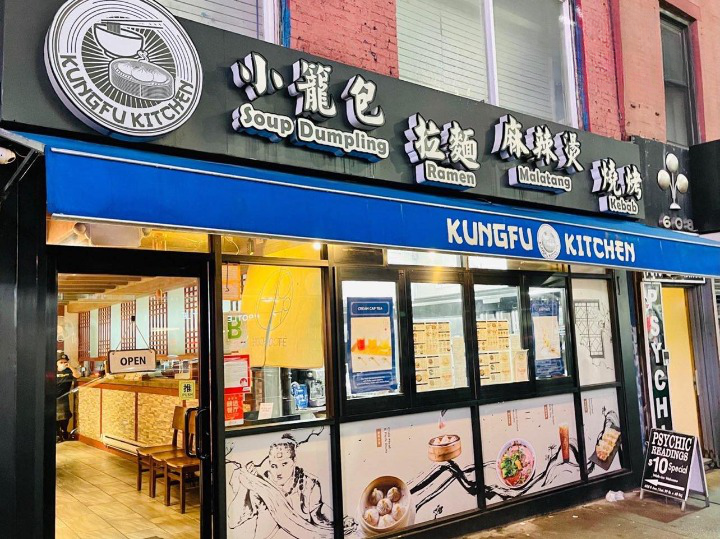 When most New Yorkers think Times Square, renowned culinary destinations don't usually come to mind — but Kung Fu Kitchen has quickly brought a fresh, foodie-approved perspective to Midtown Manhattan's crowded dining scene.

Conveniently located at 610 8th Avenue between 39th and 40th streets — mere steps from the Theater District — Kung Fu Kitchen offers up authentic Chinese comfort food classics. While there's no shortage of Chinese restaurants in the area, this establishment stands out thanks to its genuine grub, affordable eats and sleek, modern space. Critics have certainly taken note, and it's been voted New York's "best steamed buns and hand-pulled noodles restaurant" and snagged write-ups on Eater and The New York Times. Oh, and the iconic Michelin Guide stated it boasts "the best soup dumplings in town." Not too shabby, right?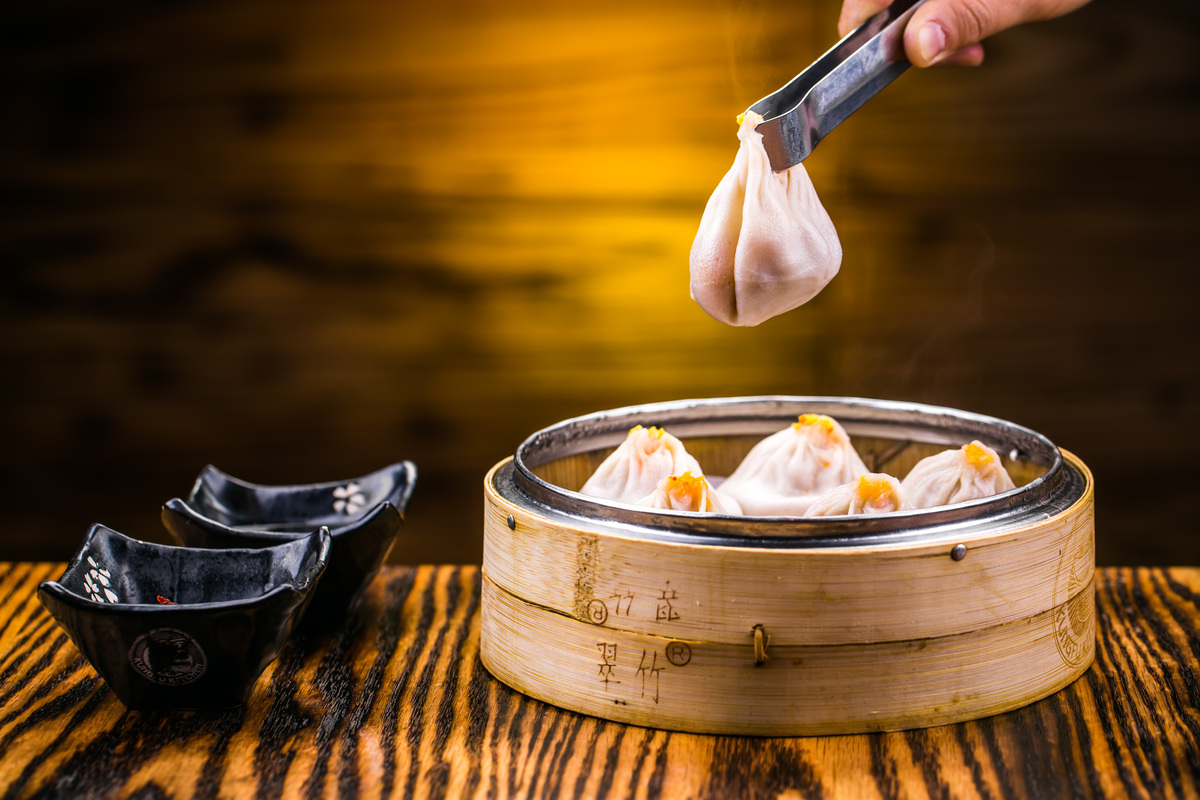 The accolades are impressive, and the aforementioned food is the star of the show here. A meal at Kung Fu Kitchen takes tastebuds on a journey to China, showcasing specialities like steamed buns (xiao long bao) and hand-pulled noodles. Hailing from the Jiangnan region of China, the acclaimed steamed buns are prepared in small bamboo steaming baskets, hence their name. They bare resemblance to soup dumplings, but are different than the versions popular at other Chinese restaurants in the region. At Kung Fu Kitchen, buns can be filled with pork, pork and crab meat or chicken. One satisfied Yelper says they "ooze with delicious soup when you bite them." With the chillier months on the horizon, it's the ideal time to slot this establishment onto your "must-visit" list.
Now, let's get to the noodles. Hand-pulled noodles are a staple at numerous high-end Chinese restaurants (including the famed Mr. Chow's empire). At Kung Fu Kitchen, prices are beyond reasonable — while flavors are simply unparalleled. Chef Peter Song is the man behind the magic. A native of Fushun, China, he arrived in New York back in 2010 and started flexing his pulling prowess in Flushing, Queens.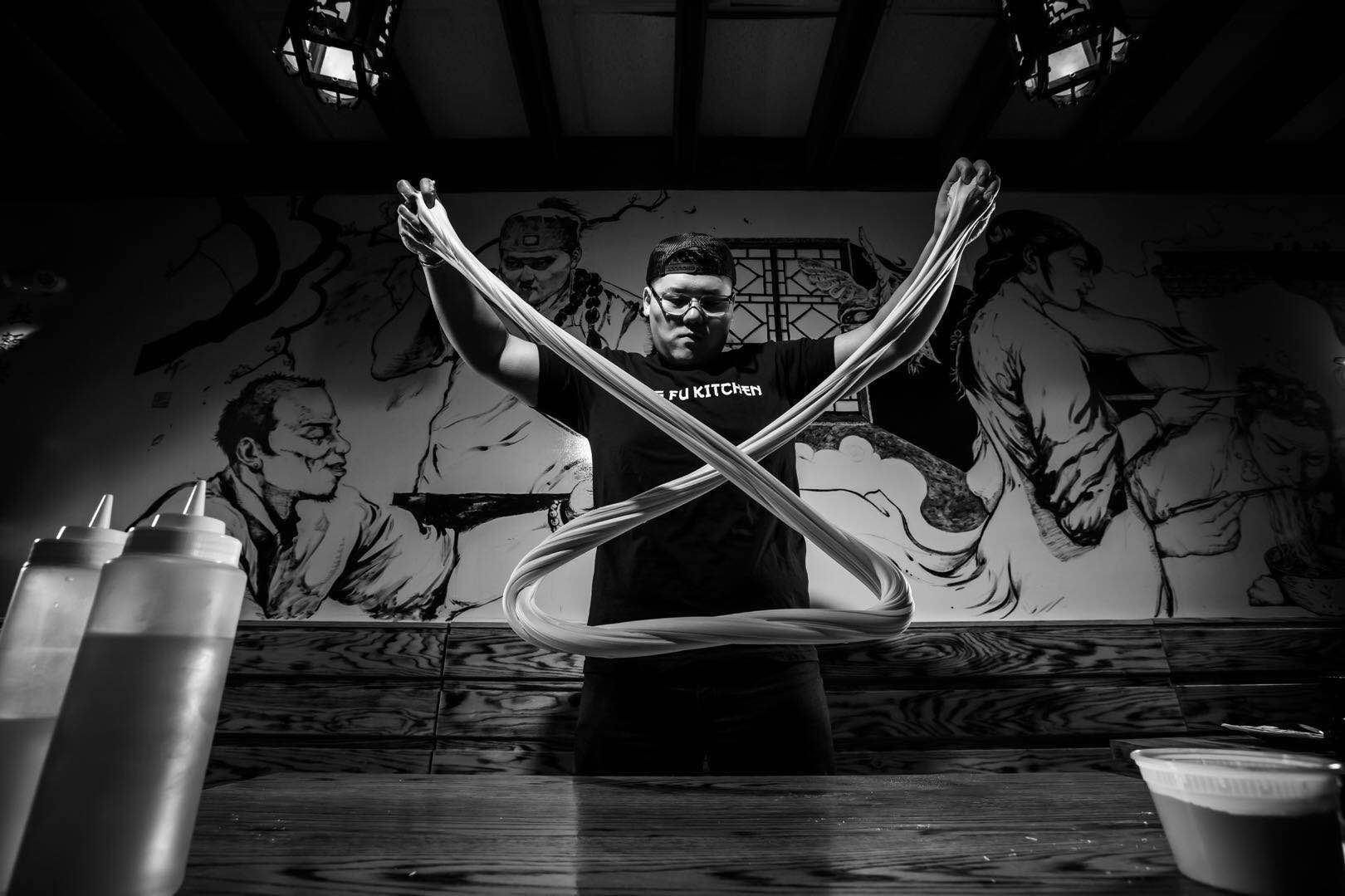 After a stint studying under a master noodle maker, Song's craft was perfected — and the decadent dishes were born. The process (which Song expertly demonstrates in this captivating video) requires taking dough and stretching it repeatedly into thin strands. They are freshly pulled immediately after an order is placed, stir-fried or served in soups. Stir-fried ramen with chicken and cold ramen with sesame sauce are two particularly rave-worthy picks, but you can't go wrong.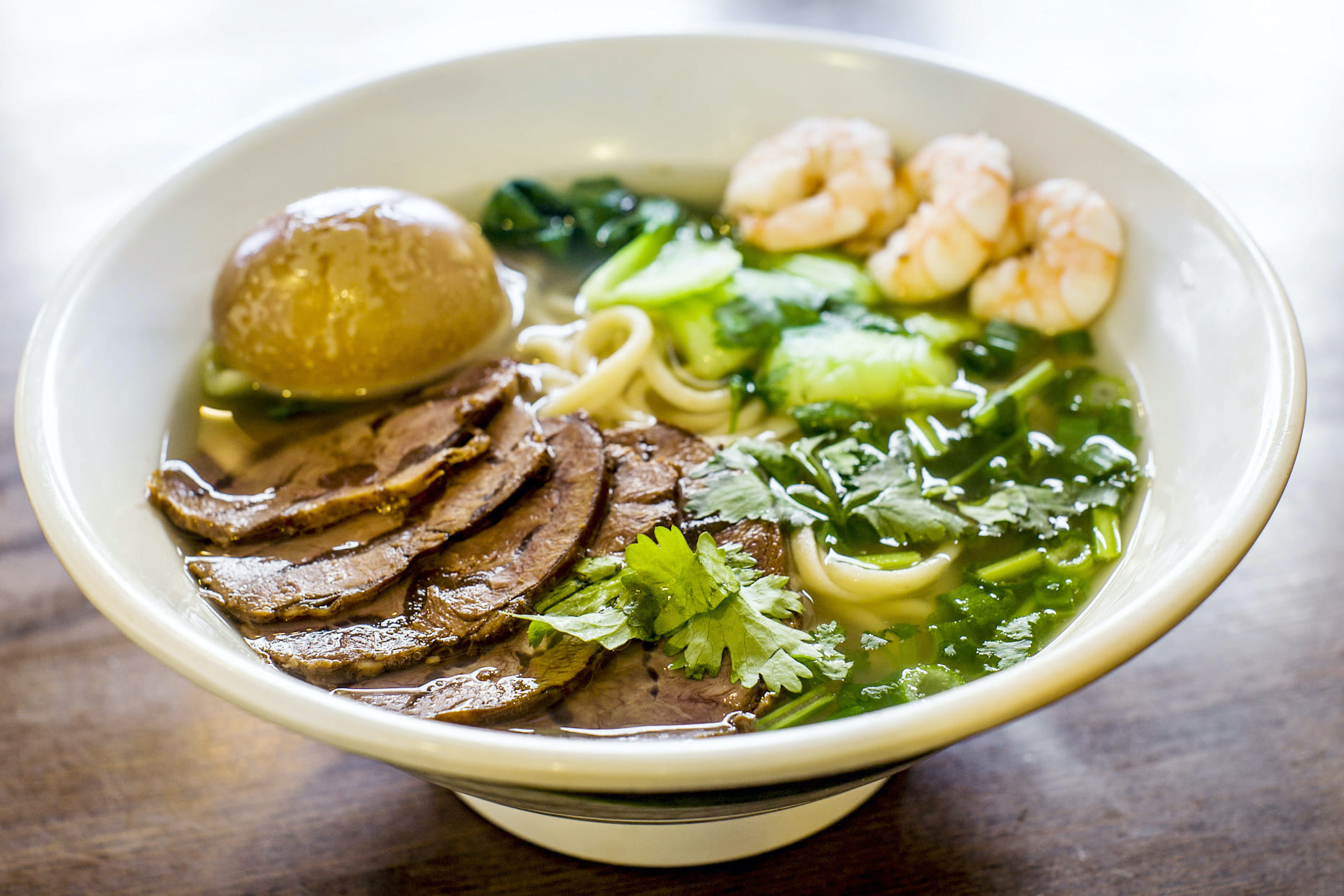 The rest of the menu is lined with elevated takes on tried-and-true staples. Michelin recommends their scallion pancakes with sliced beef, pan-fried Peking duck buns and their "Herb-spiked pork and shrimp wonton soup." A suitable and scrumptious dish for every kind of diner is practically guaranteed.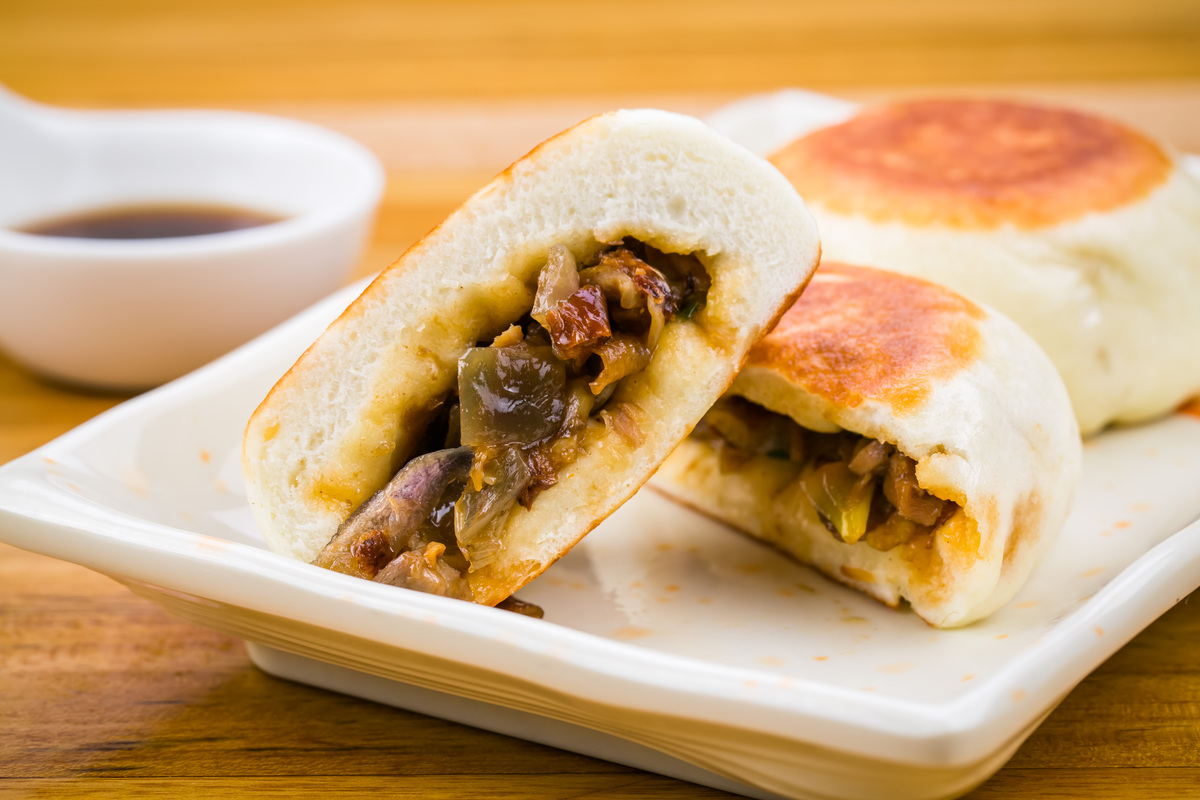 Trip Advisor reviewers dub it the "best Chinese food near Times Square" and describe it as a "hidden gem." That said, word gets around fast in Manhattan — so expect a wait. Ahead of your next Broadway show or Midtown moment, get in on the action and make Kung Fu Kitchen your new go-to. You can also place a delivery order here.