Le Gourmand just opened in August of 2019, and now its closed. The Upper West Side has been wondering why this new bakery has been closed for a while. One of our readers, @judide, sent us a photo of this Marshal's Legal Possession posted in Le Gourmand's window.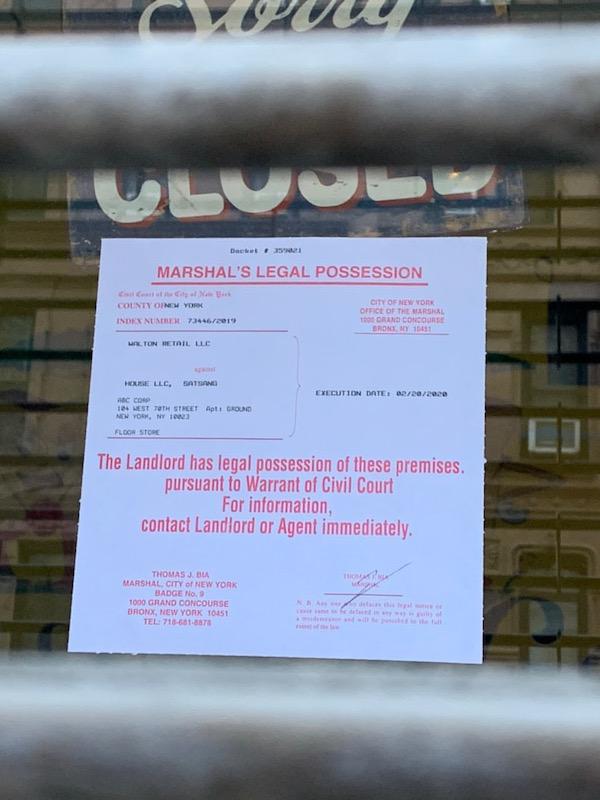 The organic and gluten-free bakery was very briefly located at 104 West 70th Street, which was previously home to Pain d' Epices, also a dessert spot. Pain d' Epices closed after about five years (they first opened in February of 2013, replacing long-time tenant Soutine).
So locals have been getting their sweets from this storefront from a while.
Even though Le Gourmand has such a short run in the neighborhood, it is sad to see them close. When they first opened, I met with the owner, Mounir Jabrane, who couldn't have been a nicer guy.
The baked goods – both sweet and savory – were delicious as well.
While they were shut down – but before it became apparent that they officially closed – we had quite a few people email us inquiring about the situation. So we regret having to inform you that this business is no longer with us.
Let's hope whatever dessert spot occupies this space next lasts a bit longer, and holds up the tradition of quality its seen.