Le Petit Rooster had their soft opening on Monday, and I got the chance to check it out on Thursday evening. The modern French bistro is located at 491 Columbus Avenue, between 83rd and 84th Streets. The last tenant at this space was fancy food shop Gastronomie 491.

Le Petit Rooster is offering some classic French dishes with modern techniques. The chef is Alex Tobar who was a sous chef to Jose Andres in Miami for years.

Advertisement
They're doing a different menu each night to feel out the UWS and see what people like most. Their finalized menu, they've told us, should be about 30% larger than the small menus they've been rotating between.
Here's the menu from Thursday, June 20th: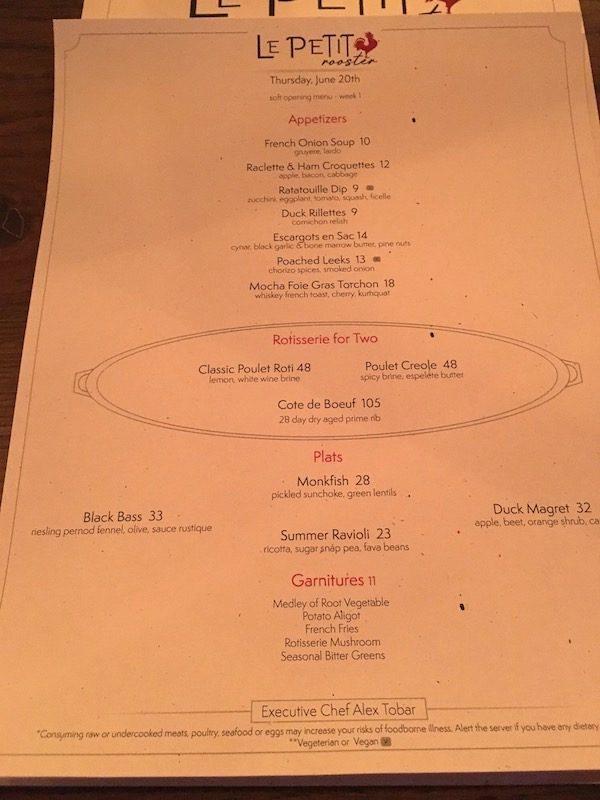 The first thing we ate, unsurprisingly, was their bread and butter. The butter was amazing. The manager seemed surprised that this was the first thing I commented about … but it had a serious sweetness to it.
My girlfriend and I shared the Roclette & Ham Croquettes as an appetizer which were fantastic. The highlight was the cabbage underneath (hard to see from our photo), but it had little bits of bacon in it.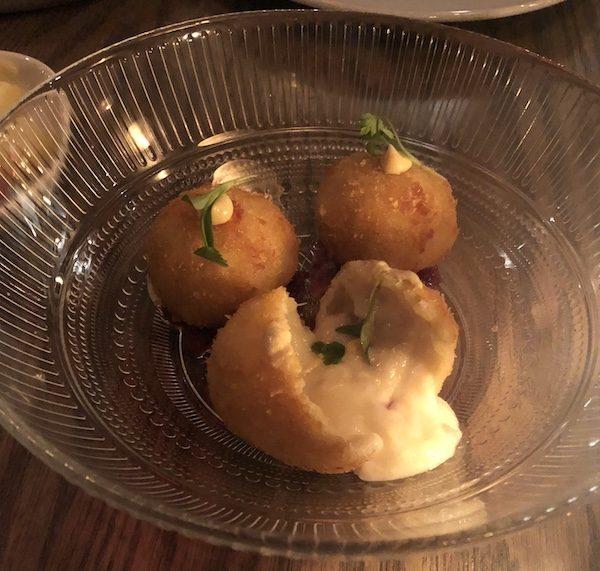 I got the Duck Magret for my entree. It was packed with flavor and, most notably, extremely tender.
Mrs. I Love The Upper West Side got the monkfish which was really good too, but I liked my entree better.
Le Petit Rooster's cocktail menu includes low ABV drinks (they told us they range from 7-8%). The manager told us that, since they've obtained their beer and wine license but not their liquor license, all cocktails are liqueur or wine based.
Here's the cocktail list.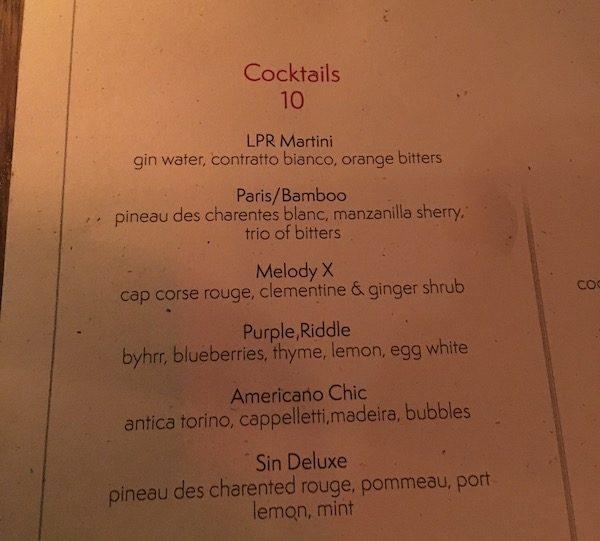 Let Petit Rooster's beer selection is also solid, with a couple of IPAs and options from New York breweries. And they offer aperitifs and vermouths, ciders, and a lot of French wines.
And I was definitely a fan of the atmosphere. The restaurant has an open kitchen, booths for two, large tables in the back, hardwood floors, classy overhead light fixtures and lots of wood.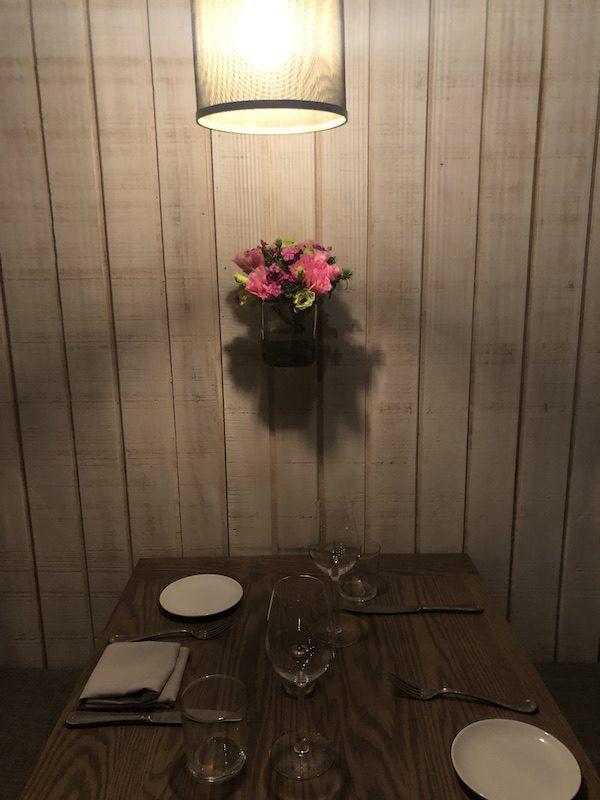 Learn more about Le Petit Rooster here.
Join our newsletter for non-stop Upper West Side food news!