Owner of Chess Max Academy – Grandmaster Maxim Dlugy, Former World Jr Champion and one of the best chess coaches in the country – has worked with some of the greats, including Anatoly Karpov and Garry Kasparov. This past summer, he brought his company to a two-floor space in a brownstone at 110 West 79th Street.

The seven-year-old company, previously located on the Upper East Side, has seen over 20 of its students go on to become national champions. One particularly recognizable name is Hans Niemann, a student who in January, at the age of 17, was awarded a Grandmaster title by the International Chess Federation. Other students with impressive accolades can be viewed here.
Dlugy's curriculum was designed to improve chess performance as quickly and effectively as possible; this is achieved through special exercises and weekly at-home assignments which are designed to reinforce what each student learned during his or her last lesson.
Classes utilize the latest technical equipment, including smart boards, Chessbase and Bluetooth buzzers to improve the effectiveness of each lesson.
While most students are kids, Chess Max Academy offers group and private lessons for all ages, and its student roster includes established and successful adults who work in medicine, law, business and beyond.
Students are enrolled in classes based on their age and current ability, and will gradually advance to master more complex concepts. Classes range from a Chess For Tots program to a Masters Chess Class, which some of the top players in the country attend to continue improving their game.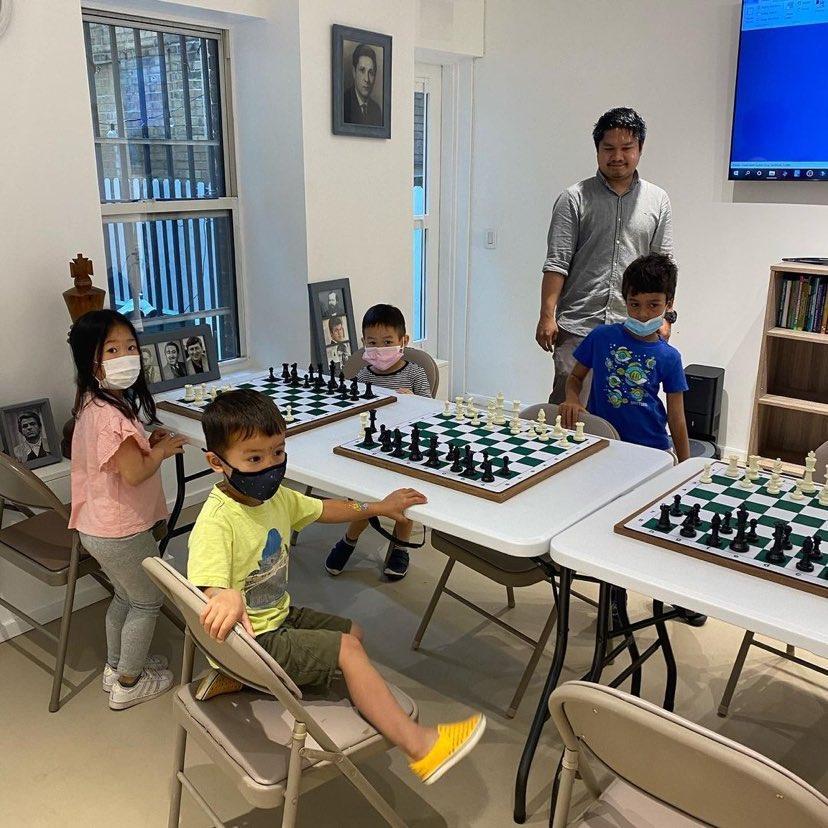 When Chess Max Academy's UES location closed in 2020 – due to the pandemic – they went virtual. Remote classes are still being offered, along with in-person group and private lessons for kids and adults of all ages.
Chess Max Academy also runs regular tournaments, workshops and events – and has a summer camp which instructors and students will use the 79th Street brownstone's backyard for. (If you know someone who might be interested, they also offer gift cards).
"Max is not only a superb player himself, but passionate about chess and is steeped in chess history and culture. His passion is contagious and he is generous with his time even to the lowest rated kids. With so much experience and perspective, he encourages kids to focus on learning and knows all too well that chess is a marathon, not a sprint. I highly recommend Max's classes to all level of players."


– Tina S.

To learn more, visit www.chessmaxacademy.com.