Hebrew language learning classes using the immersive Ulpan method are offered every weekday at the Marlene Meyerson JCC Manhattan at 334 Amsterdam Avenue. Fall classes begin Monday, September 9.

In the 16-week program, learners ranging from college students to spouses of Hebrew speakers to American Jews planning on visiting Israel learn Hebrew the way it is spoken every day. Small classes allow for individualized attention. Sessions at all proficiency levels are held in the morning and evening.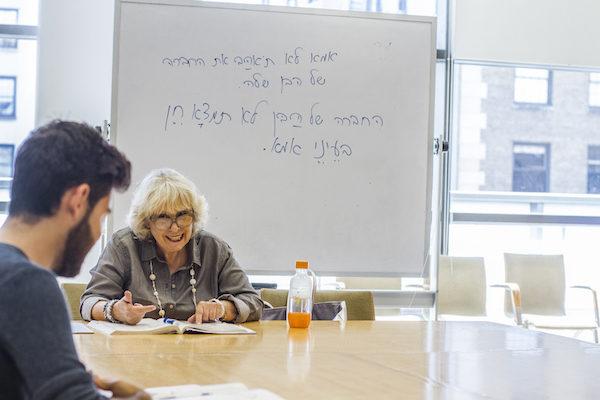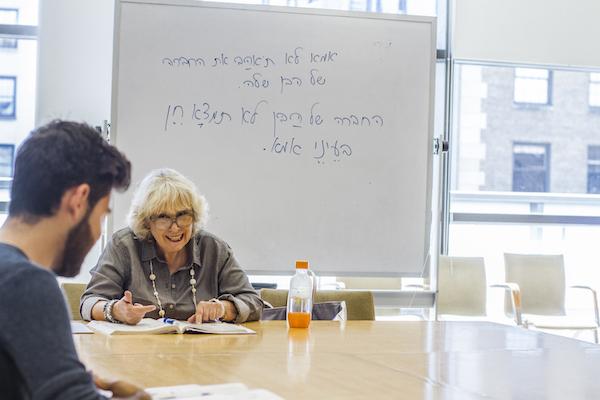 Classes are open to absolute beginners, who begin with the Hebrew alphabet, to the most advanced students, who read and discuss articles from a variety of Hebrew newspapers.
"The goal is to teach Hebrew in a way that's very useful," according to the JCC "It's not academic Hebrew; it's not biblical Hebrew. It's the Hebrew that's spoken in Israel; it's the Hebrew of every day. Hebrew is a living, growing, amazing language."
The unique faculty, made up almost entirely of native Hebrew speakers, and their commitment to teaching Hebrew as a modern spoken language, make the JCC New York City's premier location for learning modern conversational Hebrew. Many students take the JCC's Ulpan classes for years.
New students at all levels above the Beginner Aleph course are required to take a placement test. To arrange for a test or for more information, contact Ulpan Director Anila Sole at asole@jccmanhattan.org or visit this page to learn more.